EMC Lighting + Technologies Projects Reach 13.5 Billion kWh of Energy Savings for Customers this Earth Day
Kristi Everson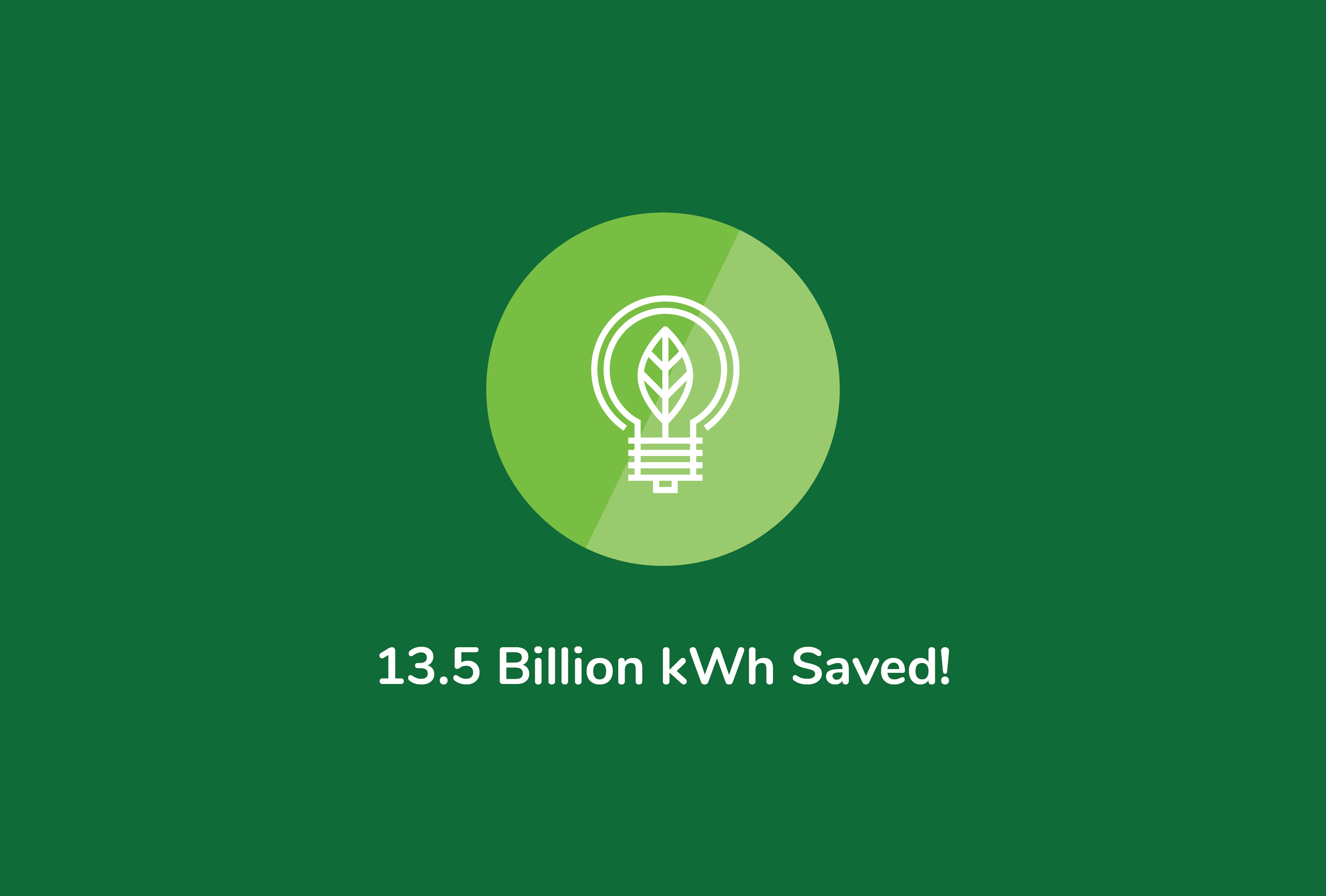 This Earth Day 2022, EMC marks the addition of another 2.5 billion kilowatt hours (kWh) of energy savings from customer projects delivered in the last 12 months. While it took a decade for the company to achieve its first billion in savings from large-scale retail, health care, commercial and industrial projects involving energy efficient LED lighting and controls, the company is now past the midpoint of an ambitious goal to deliver 25 billion kilowatt hours (kWh) of customer project savings by 2025.
"In the years we've been helping customers achieve significant energy and bottom-line savings, we've witnessed them embrace sustainability practices and add Environmental, Social and Governance (ESG) to their business standards," said EMC CEO and Chairman Jerry Johnson. "As they've set more aggressive building performance goals, EMC has been the expert partner they've turned to for multisite implementations nationwide."
With more than 5,000 energy savings projects completed in the last 12 months, EMC has helped retailers, distribution centers, manufacturers, health care providers and others—many of whom are Fortune 500 companies managing global portfolios—advance and futureproof their North American locations with legacy LED lighting installations, integrated building controls, building health and wellness capabilities, and electric vehicle (EV) charging stations.
Legacy LED Lighting Installations
"This year has been ideal for updating legacy LED lighting installations that are now five years or older with new technology," stated Johnson. "In addition to further increasing energy savings, these 'reLED' projects address several issues including light levels​, dimming and controls compatibility​, and maintenance."
Integrated Building Controls
EMC's work with integrated building controls was recognized last August when the company was awarded a Sapphire Award for "Design Excellence in Networked Lighting Controls for LLLC" by LEDs Magazine at the Strategies in Light Conference.
This innovative SIG Bluetooth® mesh technology project united LED lighting environments within an unprecedented half million square feet of commercial real estate space using a flexible, zone-based network of nearly 4,000 Bluetooth Mesh nodes throughout 17 floors of a St. Paul, Minnesota office building.
Building Health and Wellness
As the pandemic pressured health care providers to increase health and safety practices, EMC offered customers a proven tool: ultraviolet (UV-C) lighting. Used for decades in hospital surgery rooms, this was the ideal solution for one nationwide dental implant provider who used UV-C upper air disinfection to keep their doors open and patients and staff.
The EMC solution shines a curtain of UV-C light just below the ceiling in patient surgery rooms where it neutralizes airborne pathogens including Influenza, SARS-CoV-2 (COVID-19), staph infections and MRSA.
EV Charging Stations
Continuing the practice of making its headquarters a "living lab" for the technologies it offers, EMC added three electric vehicle (EV) charging stations this year and will soon add a DC Fast Charger. Available for use by employees and visitors, the company offers free charging on April 22, 2022, in recognition of Earth Day.
"Increasing demand and commitment by car manufacturers means now is the time for commercial property owners and employers to add EV charging infrastructure," said Johnson. "Fortunately, they can look to EMC—the same trusted partner they work with to upgrade their LED lighting—for comprehensive, multisite design and implementation."
While companies' proactive approach to ESG helps them meet public expectations for energy savings, investing in the types of projects where EMC can provide expert implementations also leaves them well positioned to address any future regulatory requirements and attract new investors. Learn more at emcllc.com.
About EMC
EMC provides leading-edge LED Lighting + Technology conversion systems and service solutions to a broad range of multinational retail, commercial, industrial and specialized customers. Since 2003, the company has used its total project management approach, EnergyMAXX®, to successfully implement thousands of lighting upgrade projects, saving clients across industries billions of kilowatt-hours of energy. EMC has since expanded beyond lighting into smart buildings, EV charging infrastructure, system integration, custom product development, energy analytics and disinfection technologies.