Emergency Light Test System
Stay compliant
Know your system status
Save time + money
Futureproof your existing and new emergency lighitng with EMC's wireless Emergency Light Test (ELT) system. Easy to install and designed to meet building code requirements, it attaches to existing lights and signs, creating a centralized, open source networked management system. The system's no touch monitoring means real-time diagnostic system checks can occur remotely from any location—no ladders needed.
Emergency Light Sensor Functionality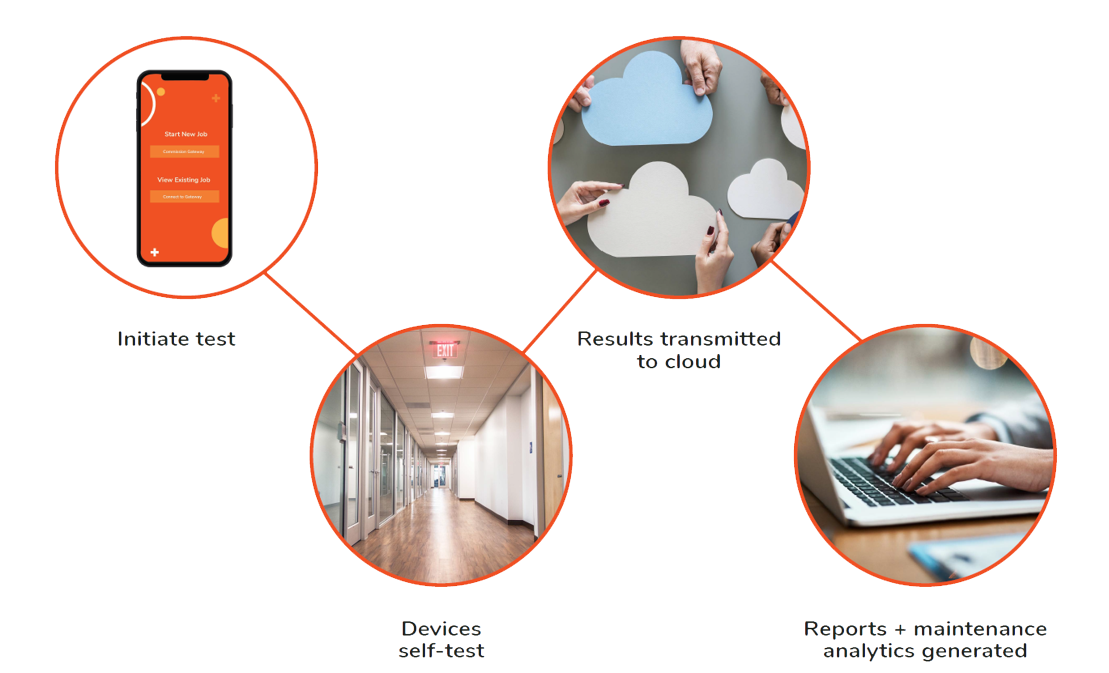 Learn More About EMC's ELT
Ensure Compliance of Emergency Lighting Fixtures with IoT Verification
How can you verify your systems are safe and functioning properly while improving compliance and reducing costs? Emergency light testing provides an efficient and cost-effective way to confirm that exit signs will illuminate during emergencies and while reducing facility compliance burdens.
IoT Lighting Technology Solutions...and how to fund them!
Learn the latest IoT lighting methods and how they can be automated with your building management systems.
Safety First! Disinfectant and Emergency Lighting Technology Solutions for
Health Care
Safety concerns top the minds of health care facility managers now more than ever and lighting can play an important role in providing a safe and reassuring environment for patients and health care professionals.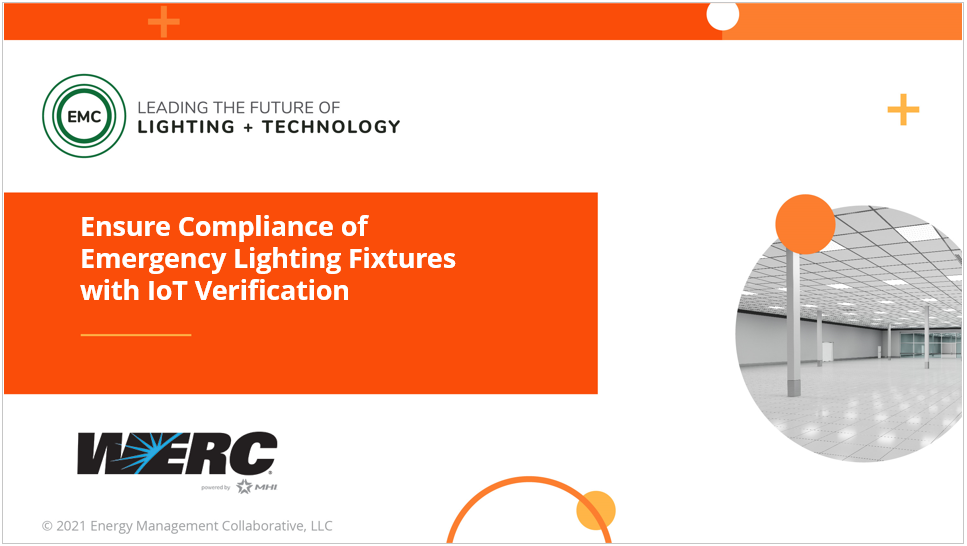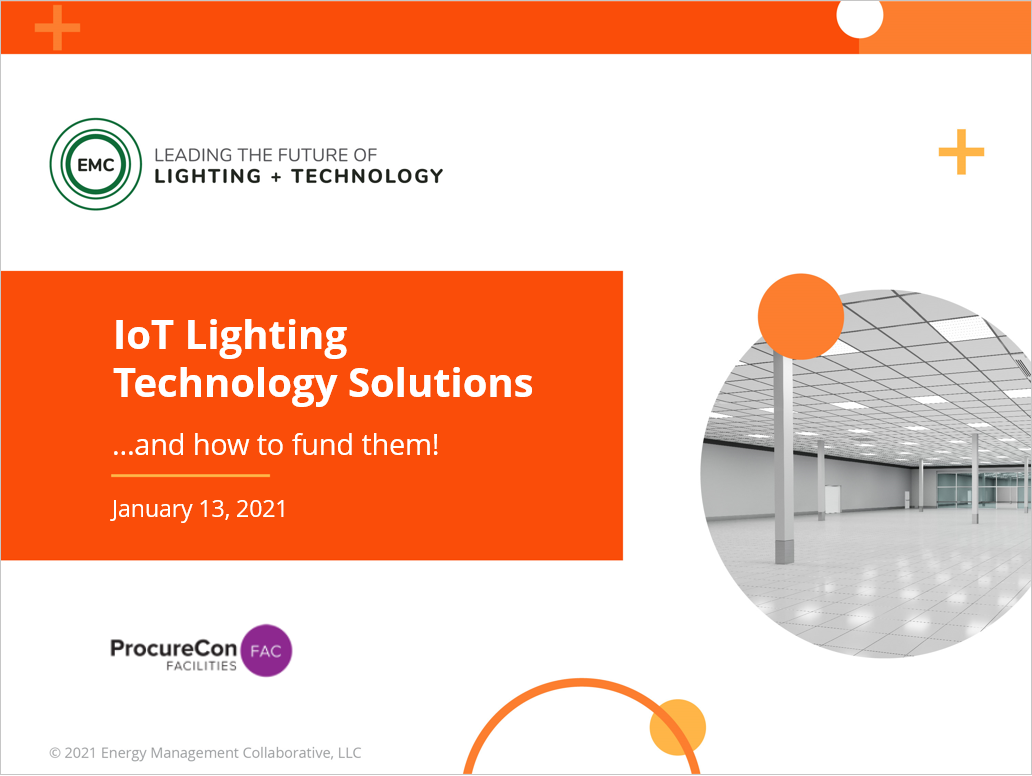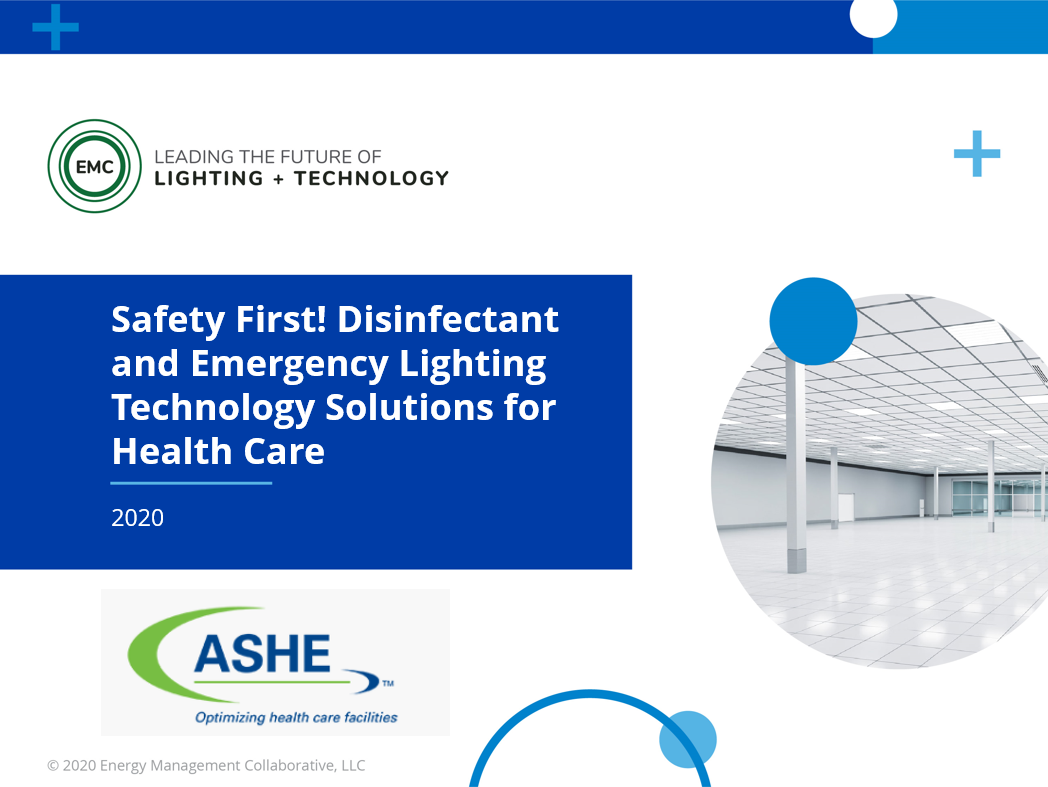 Take Your Building to the Next Level with the ELT
Let EMC's IoT team help you find the best solution for your facility.