EMC Volunteer Organization
At EMC we are a community of givers and doers. We believe there is much we can do to support the areas where we live and work. EMC volunteer projects include:
American Red Cross Blood Drive
Toys for Tots Donations
Elementary School Mitten Drive
Feed My Starving Children Food Packaging
Homework Helper Kits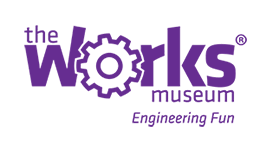 The Works Museum
In 2018 EMC introduced a multi-year plan to leverage its day-to-day lighting + technology industry expertise as well as traditional forms of volunteering to further science, technology, engineering and math (STEM) education platforms for The Works Museum. A 501(c)(3) educational organization in Bloomington, Minnesota, The Works Museum is an interactive children's museum with the mission of inspiring the next generation of innovators, engineers and creative problem solvers. It features an interactive Experience Gallery and The Workshop, a creative space where families can take specialty classes on topics ranging from electronics to woodworking. EMC's LED lighting retrofit of The Works Museum's 40,000 square foot facility will provide an annual return of $10,510 to the nonprofit's bottom line.
"We know The Works Museum is committed to putting every last penny into its education and programming, so we challenged ourselves to deliver a savings that would truly make a significant impact."
Jerry Johnson, EMC CEO + Chairman
3M Open
An official PGA TOUR stop and part of the FedEx Cup series, the 3M Open brings the world's best golfers and elite competition to the TPC Twin Cities, a premiere golf course in Minnesota. Prior to the introduction of the 3M Open in 2019, EMC was a proud sponsor of the 3M Championship for more than a decade. EMC continues its commitment with this new venue, sponsoring events throughout the week.
The 3M Open fund benefits pillar charity partner University of Minnesota Masonic Children's Hospital as well as the Science Museum of Minnesota and the National Park Foundation.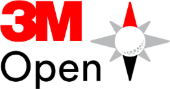 "The 3M Open is an excellent way to give back to the community that is home to EMC's headquarters. As EMC has grown, we've deepened our commitment and involvement with the tournament."
Jerry Johnson, EMC CEO + Chairman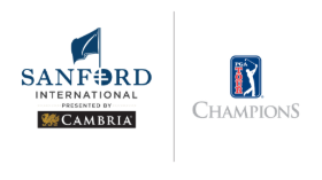 Sanford International Presented by Cambria
EMC is a corporate supporter of Sanford International presented by Cambria, an annual PGA TOUR Champions event that brings the best in golf to Minnehaha Country Club in Sioux Falls, South Dakota. The company's sponsorship includes The EMC Legends Series, a nine-hole match-play exhibition that features golf icons who have made an impact in the game and in communities at home and abroad.
Sanford International has raised more than $32 million for the Sanford Health Foundation. The foundation manages endowment funds that support Sanford Children's Hospitals and Clinics and programs including Children's Miracle Network and Cure Kids Cancer.
"EMC is proud to sponsor an event that has such a positive impact on the health and wellness of children in communities across the region."
Jerry Johnson, EMC CEO + Chairman