What's reLED and Six Reasons to Start Thinking About It
November 29, 2021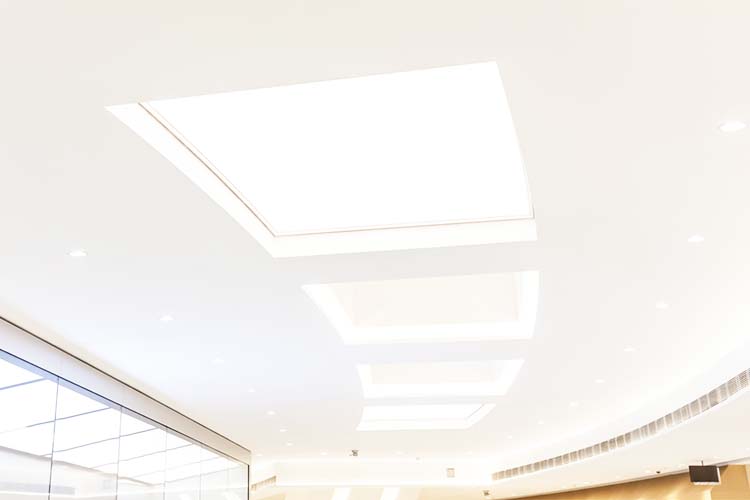 In 2014 one of our corner store retail customers began proactively converting its thousands of locations to LED lighting. This boosted energy efficiency by 40-70% and delivered millions in bottom line savings, with a return on investment of just 2-4 years.
Now, seven years later, those first-generation LED products are reaching end of life, having either slowly dimmed to unacceptable levels or failed altogether. Despite being cutting edge at the time, the "fix it and forget it" approach is finite. Like the sports adage, "Father Time ultimately goes undefeated," they don't last forever.
The good news is that if you've already gone to LED—either as a retrofit or as part of new construction— significant opportunities for enhanced performance and savings still exist, especially if you installed LED tubes or high bay lighting prior to 2018.
Here are six reasons why now is the time to start thinking about reLED:
You have sustainability / carbon neutrality goals to meet. More companies are reporting on environmental, social and governance (ESG) issues, with a 2020 KPMG study showing 90% of the U.S. companies they surveyed do sustainability reporting.

reLED offers significant progress towards achieving these company goals. Technologies have advanced over time, becoming more efficient and long lasting. Today's LEDs easily provide double the performance of your legacy LED lighting program.
You are experiencing a "failure wave" while your warranties are expiring. There are two ways to think about failure. First, if an LED fixture is completely off, it's likely because something besides the LED chip failed. Driver failures will start to creep in by the five-year mark and just as with the typical 10-15-year lifetime of a fluorescent ballast, the LED drivers will have increasing failures as they get more than ten years old.

Second, it is considered failure when LEDs drop below 70% of their original output. You may also have specific lighting specs for your facility to meet aesthetic, performance (productivity), health and safety requirements that also put an LED fixture's performance into the failure category.

As failure rates rise, warranty periods end. While some end users may have negotiated for longer warranties, typical LED warranty periods have gotten longer over the years, but still range from 5-10 years in length. Often labor costs are not included in the warranty work, which leads to increased service calls and costs.
Some of your original LED installation can be reused or expanded. Depending on what was done for your original LED project, there may be opportunity for reuse. If you went the Type A lamp route, that ballast might have plenty of good life left on it. A type B tube reLED can be a basic relamp project. And you'll want to know what you installed for LED 1.0 because there's probably nothing wrong with most of what's there, like mounting brackets and lenses. Not only can that provide some cost reduction but it's a much more sustainable way to attack the reLED strategy.

In addition, if a technology provider like EMC conducted an audit for your initial project, you will likely not need a second audit.

This is also an opportunity to finish what may have only been a partial LED conversion the first time through, finally making a facility fully LED.

You can set the stage for next-level controls and IoT technologies. While your reLED project may be driven by cost savings, you are also future proofing your facility, making it easier to integrate sensors, controls and other emerging IoT technologies when you are ready.

Just as LED technologies have become more affordable, advanced controls are reaching price points that makes now the time to add them.

It's a perfect time to start planning your reLED strategy. It takes time to prioritize sites and put together an economical plan for tomorrow. Just like your first LED project, you'll want to know where the incentives opportunities lie and be ready to revisit those locations where energy rates are the highest to maximize your savings the fastest.

Preparing now helps support new product innovation to drive the products and price points needed to deliver the most cost effective reLED solutions and EMC's proven process can help build that internal business case and drive best-in-class solutions for reLED.

You have new ways to finance reLED. If lighting projects are not in your capital budget, look to an Efficiency as a Service (EaaS) model to realize an immediate return on your investment.

Like an office copier or software program, with EaaS you don't own the lighting system, you pay a monthly fee instead. As lighting technology advances, you update your contract to include the newest functionalities.

EaaS may also be a good opportunity to finish converting facilities to LED. When initially converting to LED, budget constraints played a role in determining what traditional lighting was converted to LED and what went untouched. ReLED and EaaS provide the mechanism to go completely LED this second time around.
As you consider the impacts these six reasons to reLED have on your operations, give EMC a call. If we've worked with you before, you are already well on your way to having a solid reLED plan. If you are reaching out for the first time, know we have the skill and expertise needed to assess where your LED program is at and help define a plan for where you want to go.
Matt Mazzola is EMC's Vice President of Sales and Marketing. With more than 25 years of experience in the lighting, electrical and electronic manufacturing industry, Matt has held leadership roles for industry firms including manufacturers of wireless HVAC and lighting controls, lighting components and fixtures. ​​​​​​