EMC Supports 2020 PGA Tour's 3M Open as Corporate Sponsor
Kristi Everson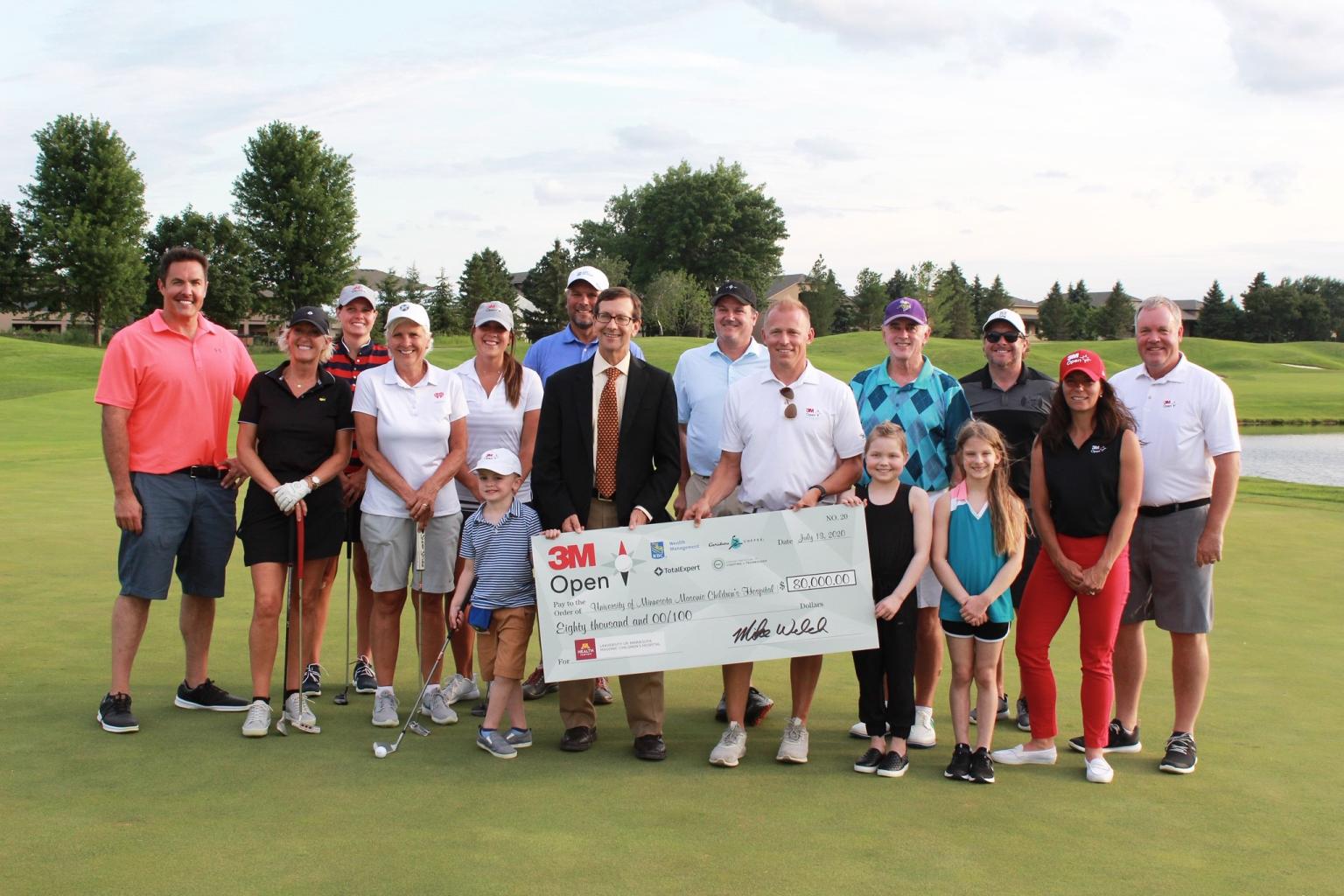 EMC continues its corporate sponsorship of the 3M Open, an official PGA Tour stop and part of the FedEx Cup series taking place July 23-26 at TPC Twin Cities in Blaine, MN. Fans around the world can watch tournament play on the Golf Channel and CBS. No spectators will attend due to COVID-19.
In its second year, the 3M Open brings the world's best golfers and elite competition, including defending champion Matthew Wolff, 2018 PGA Tour Player of the Year Brooks Koepka and Dustin Johnson, ranked No. 4 in the world.
The CEO Challenge held Monday, July 13, included EMC's CEO and Chairman Jerry Johnson along with executives from Xcel Energy, RBC Wealth Management, Total Expert and Caribou Coffee. Donations from the CEO Challenge support the University of Minnesota Masonic Children's Hospital.
The University of Minnesota Masonic Children's Hospital is one of eight local nonprofit organizations identified by 3M Open Fund officials as the focus for 2020 charitable giving efforts. Highlighting the "Power of Community," these charities support individuals impacted by COVID-19 and social justice issues.
Last year, the 3M Open Fund donated more than $1.5 million toward Minnesota nonprofits, sponsored hundreds of hours of community volunteering and hosted a toy drive for the M Health Fairview University of Minnesota Masonic Children's Hospital.
The impact the pandemic has had on the 3M Open and its 2020 giving is recognized by EMC as well. The company has seen a fundamental shift as COVID-19 has customers looking to EMC not just for energy savings but for ways to create environments where people know their health and wellbeing are priorities.
The company's UV lighting solutions apply proven technologies to disinfect retail carts and check-out belts, enhance HVAC air purification processes and provide safe health care environments for patients and medical professionals.
"We are fortunate to be able to help our customers implement safe and effective disinfectant UV lighting solutions for their businesses and honored to be part of the fight against COVID-19 in our communities with the 3M Open Fund," said Johnson.
About EMC
EMC provides best-in-class LED lighting + technology solutions and services to a broad range of multinational retail, commercial, industrial and specialized customers. Since 2003, the company has used its total project management approach, EnergyMAXX®, to successfully implement thousands of lighting upgrade projects, saving clients across industries billions in kilowatt-hours of energy.
About the 3M Open
A PGA TOUR event, the 3M Open inaugural event was won by Matthew Wolff in thrilling fashion in July 2019. Minnesota's only PGA TOUR event is contested at the TPC Twin Cities and will be held July 20-26, 2020. Managed by Pro Links Sports, the tournament benefits local programs through the 3M Open Fund. For more information, please visit www.3mopen.com. Follow the 3M Open at facebook.com/3MOpen and on Twitter @3MOpen.