EMC Named 2022 Gold ProNet Partner by National Grid
Kristi Everson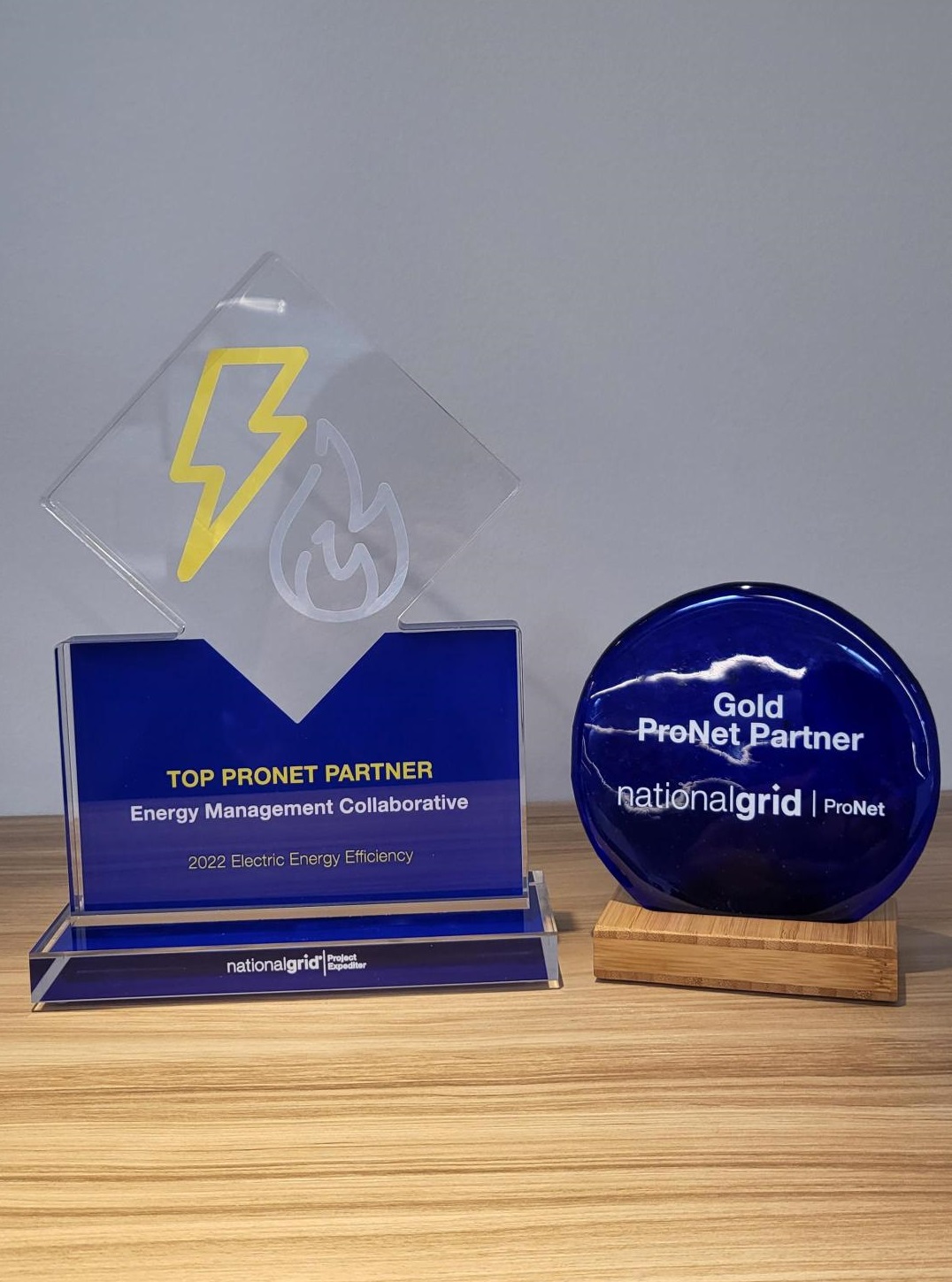 Turnkey Lighting + Technology solutions provider EMC was honored with the prestigious 2022 Gold ProNet Partner designation from National Grid, one of the largest investor-owned energy companies in the US serving 20 million people throughout New York and Massachusetts.
The designation recognizes EMC as a high-performing ProNet participant, having delivered 3 million kWh energy savings from LED lighting and controls projects completed with nationwide retail and property management customers in upstate New York in 2022.
"Helping customers achieve their sustainability goals is at the heart of what we do at EMC, and we are proud to have National Grid recognize our efforts with customers in their region," said EMC Senior Manager, Customer Incentives, Kris Leaf.
During their 20 years in business, EMC has tracked the energy savings from the turnkey energy efficiency solutions they create for customers, reaching 16.5 billion kWh in April 2023 and closing in on their 25 billion kWh target set for 2025.
As a Gold ProNet Partner, EMC is considered a main point of contact for customers with locations in National Grid's area, a "personal guide to energy savings" that helps customers obtain incentives and rebates from National Grid.
"We are grateful for this recognition, and it is a true testament to EMC's ability to deliver maximum returns and accelerated savings nationwide to its customers," said Leaf.
EMC's efforts in New York reflect the approach to utility partners nationwide and the incentives they offer. In 2022, EMC collaborated with more than 200 utility partners to deliver over $7 million in rebate and incentive savings to customers nationwide.
"We value the strong relationships we have with utility partners like National Grid," said Leaf. "And our shared customers realize the benefits as they achieve sustainability and savings faster and more broadly than they expected."
About EMC
EMC manages and scales turnkey energy efficiency solutions for Fortune 500 clients across their North American portfolios. Since 2003, the company has used its total project management approach, EnergyMAXX®, to successfully implement thousands of projects annually including efficient lighting, smart building controls, ROI-driven IoT solutions, electric vehicle supply equipment infrastructure and ongoing maintenance and warranty support. In doing so, EMC has helped clients realize billions of kilowatt-hours of energy savings and advance their net zero emissions goals.