Every day is Earth Day at Energy Management Collaborative
Kristi Everson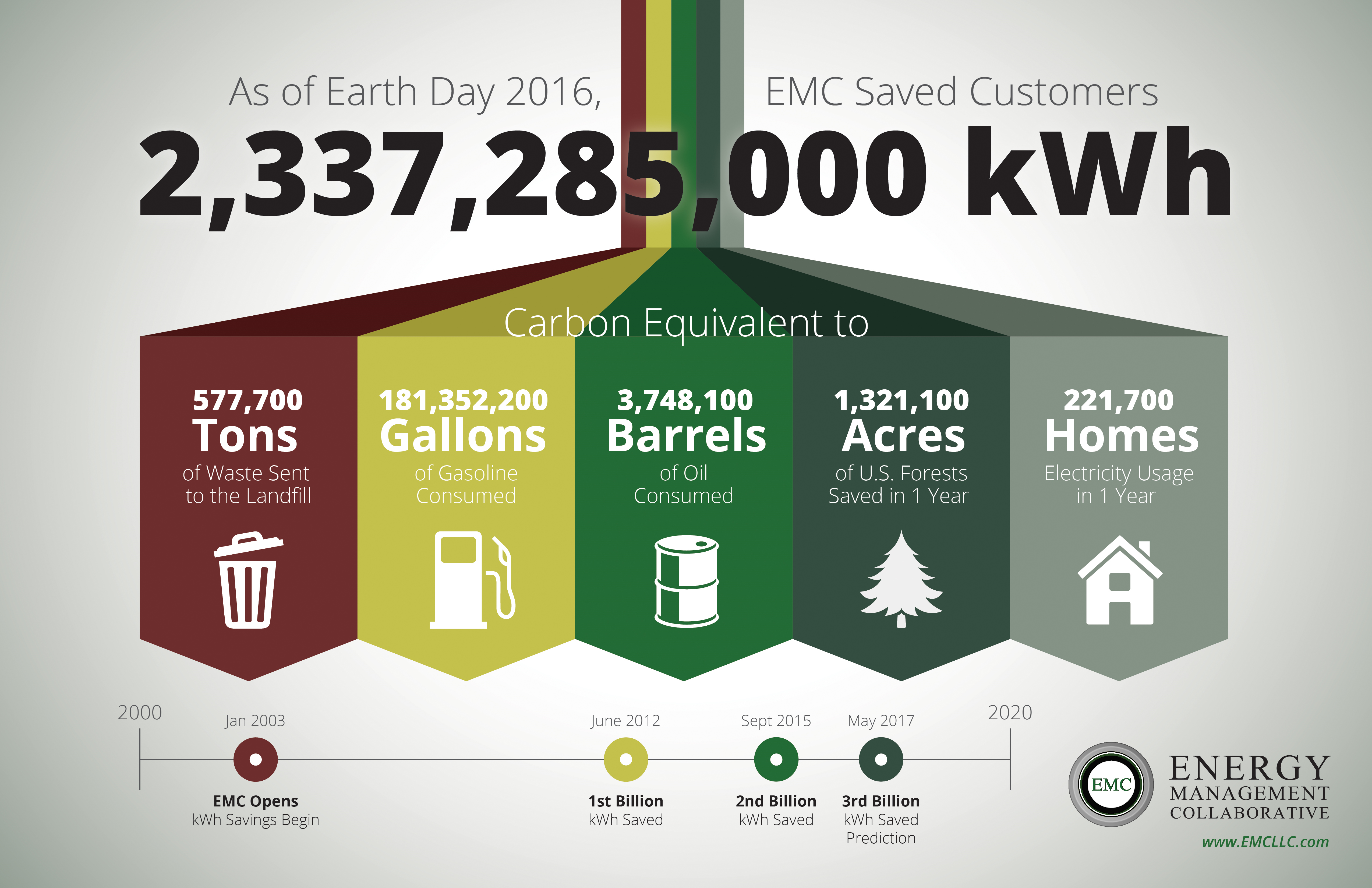 Today is Earth Day - April 22nd - the day where the world stops what it's doing to demonstrate its support for environmental protection.
And then what happens on April 23 and every day after that?
For many, it's back to business as usual.
For EMC, thinking about how energy savings impact the environment doesn't just happen on Earth Day. It's our approach to every day.
In fact, we've been tracking the energy savings that are the result of the energy efficeint lighting solutions we deliver to our customers since we got our start in 2003.
As you can see from the infographic above, our lighting solutions delivered some serious results - over 2.3 billion kilowatt hours of energy savings as of Earth Day 2016.
And its a double win for our clients. Not only do they achieve their sustainability goals, but their businesses benefit from significant bottom line savings as well.
Thought Leadership
Fox9 Morning News featured EMC's own Eric Rydberg in a special Earth Day segment on lighting and energy savings. Eric explains how the strategies EMC uses to save our customers energy can be adopted by homeowners as well.