Energy Management Collaborative Leadership Changes Reflect Growth and Evolution of the Company
Kristi Everson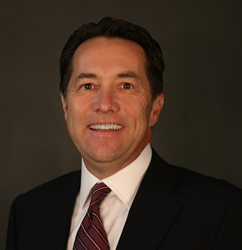 Energy Management Collaborative (EMC) today announced leadership change to position the company for continued growth, naming Howard Heckes EMC chief executive officer (CEO).
Heckes brings a strong history of success in growing large businesses. He comes to EMC from Valspar, where he was most recently executive vice president and president of Global Coatings with total management responsibility for the company's Industrial Coatings portfolio, which includes four global operating divisions with over $2.5 billion in revenue and 5,100 employees in 38 countries.
"I am thrilled to join EMC at this exciting time to position the company for rapid growth," said Heckes. "EMC is at the center of the rapid adoption of LED lighting and lighting controls and our total project management approach not only gives us a competitive edge, but also provides a foundation for additional services that exceed our customers' expectations."
Former President and CEO Jerry Johnson, who has held the position since EMC's inception in 2003, remains with EMC as chairman of the board. In this capacity he will help devise strategies to expand the EMC business further into connected lighting and additional service offerings.
"EMC is growing both in size and in the value we provide to our customers. We have the ingredients to achieve exceptional results and are continually evolving to scale our business to meet customer demands," said Johnson. "The leadership change reflects our commitment to align our business with opportunity and areas of growth."
About Energy Management Collaborative

Energy Management Collaborative (EMC) provides energy efficient Lighting + Controls + IoT solutions for a broad range of retail, commercial, industrial and government clients in North and South America. Since 2003, the company has used its trademarked project management approach, EnergyMAXX, to successfully implement turnkey lighting upgrade projects, saving multinational clients over 3 billion kilowatt hours of energy.