Energy Management Collaborative energy savings recognized by utility trade allies Ameren Missouri and Xcel Energy
Kristi Everson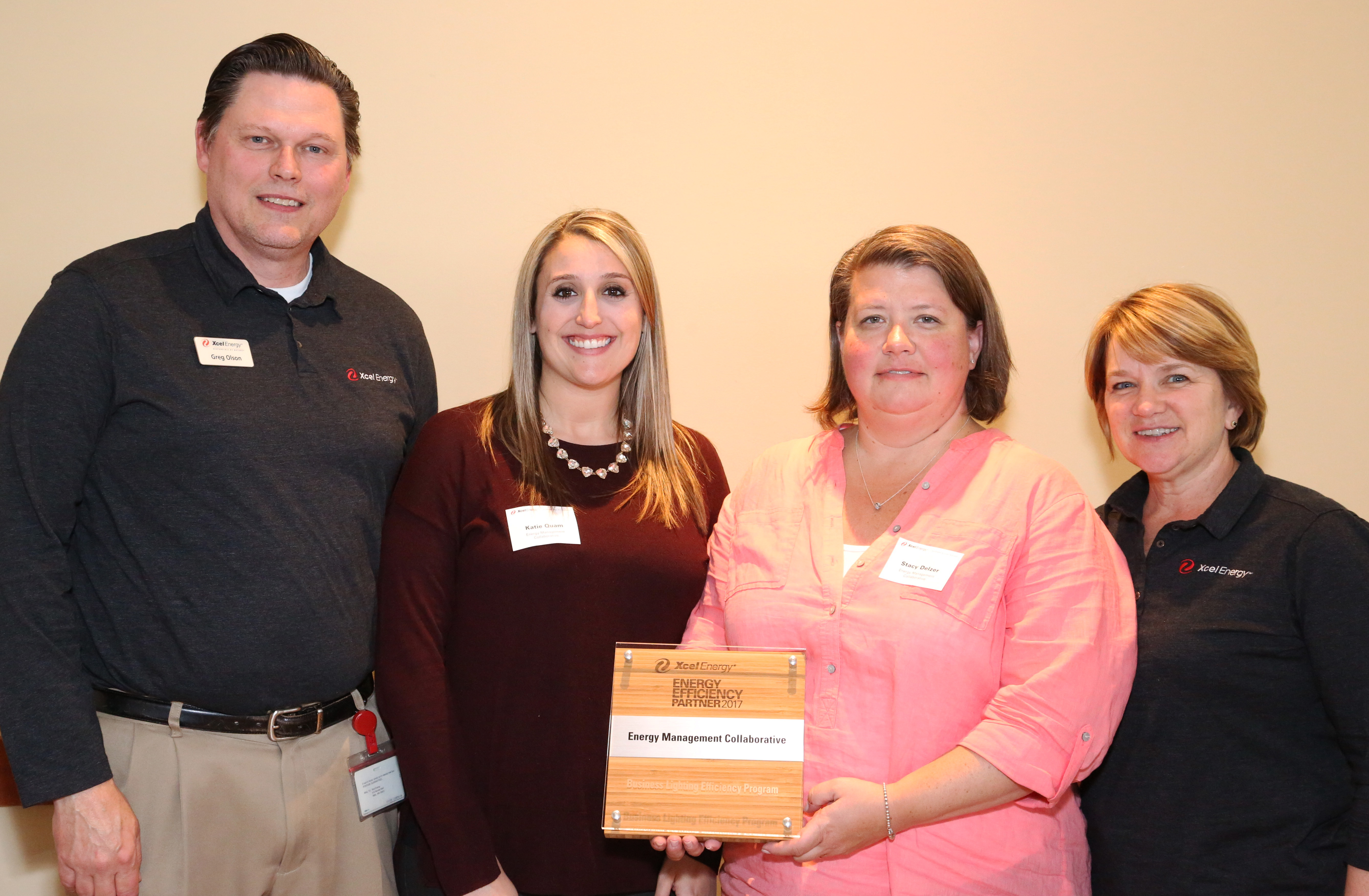 Energy Management Collaborative (EMC) today announced that it was recognized as 2016 Top Performing Trade Ally by Ameren Missouri at their BizSavers Program Awards held April 21, 2017, in St. Louis, MO. The company was also honored this month as an Xcel Energy Top Tier Partner at an awards ceremony recognizing businesses who contributed the greatest electricity and natural gas savings to Xcel Energy Minnesota conservation programs in 2016.
Ameren recognized EMC for LED lighting projects EMC completed for two retail clients at 16 sites in Missouri resulting in energy savings of over 10.3 million kilowatt hours (kWh). Both retailers saw double digit project savings resulting from Ameren incentive programs.
Xcel Energy recognized EMC for LED projects completed for four Minnesota retail clients yielded energy savings of just under a million kWh and project savings of almost $500,000.
These awards highlight EMC's drive to deliver energy savings to its customers nationwide, and come just as the company completed lighting retrofit projects exceeding 3 billion kilowatt hours (kWh) of energy savings for clients. The resulting 1.9 million tons of carbon dioxide removed from the environment is the equivalent of planting 54 million trees or delivering more than $315 million in energy savings.
"The relationships we maintain with utility partners like Ameren Missouri and Xcel Minnesota are critical to our ability to maximize energy and bottom line savings for our clients nationwide," said John Loheit, director of market development for EMC.
Ameren Missouri is part of St. Louis-based Ameren Corporation, with a generating capacity of 10,200 megawatts. Ameren Missouri has been providing electric and gas service for more than 100 years, and its electric rates are among the lowest in the nation.
Xcel Energy Inc. is a utility holding company based in Minneapolis, Minnesota, serving more than 3.3 million electric customers and 1.8 million natural gas customers in eight U.S. states.
About EMC
Energy Management Collaborative (EMC) provides leading-edge lighting conversion systems and service solutions in a broad range of retail, commercial, industrial and government facilities in North and South America. Since 2003, the company has used its turnkey project management approach, EnergyMAXX, to successfully implement lighting upgrade projects in all 50 states and Puerto Rico, saving clients across industries over 3 billion kilowatt-hours of energy.