EMC Named a 2018 Top Three Lighting & Controls Service Provider by Pepco
Kristi Everson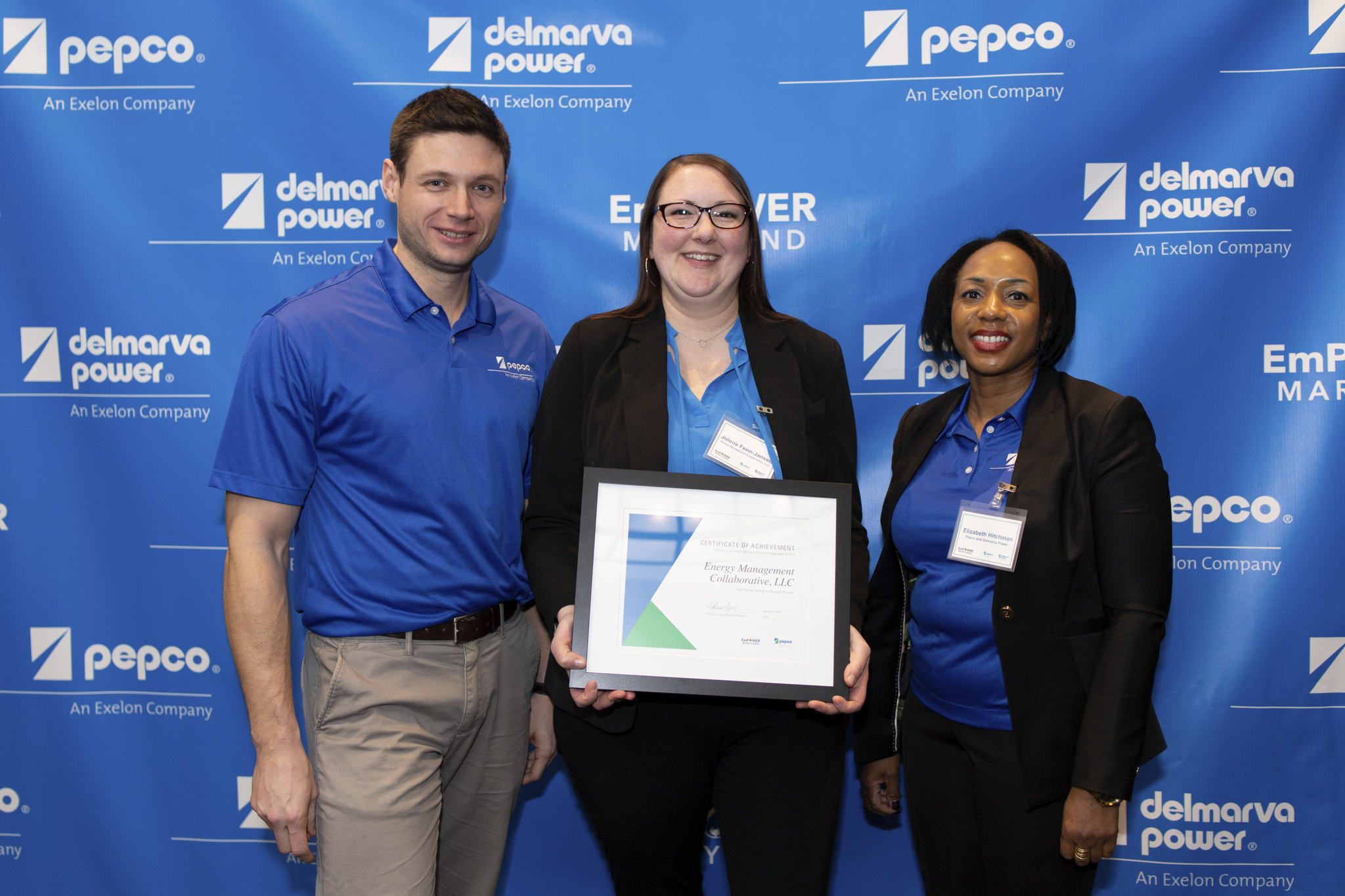 EMC Named a 2018 Top Three Lighting & Controls Service Provider by Pepco
Energy services provider recognized for its work with the Maryland utility as part of its Energy Savings for Business program.
EMC today announced that it was named a 2018 Top Three Lighting & Controls service provider as part of Pepco's first annual awards ceremony for its Energy Savings for Business Program held at the Hotel at the University of Maryland in College Park, MD in January.
The award highlights EMC's LED lighting and controls work with a nationwide big box retail chain at a Maryland store location that resulted in an annual energy savings of 660,000 kWh. This is the equivalent of removing 99 passenger cars from the road for a year or growing 7,700 tree seedlings for 10 years.
"Developing strong relationships with utility partners like Pepco is critical to delivering superior lighting, controls and IoT projects with optimized savings to EMC customers," said EMC CEO Howard Heckes. "We appreciate not just the recognition, but the dependable support we receive from Pepco for projects in their region."
The Pepco Energy for Savings Program pays up to 70% of the total project cost for businesses of all sizes that install new energy-efficient equipment. The program is designed to appeal to a variety of sectors including retail, commercial, hospital/lodging, restaurant and grocery businesses.
"We look forward to the continued collaboration with Pepco to maximize incentives for our customers' projects in their territory," said Jolene Fenn-Janson, EMC manager, customer incentives.
Fenn-Jansen was also invited to represent EMC on Pepco Holdings Delmarva Power Service Provider Advisory Board for the 2019 program year.
The purpose of the Advisory Board is to provide recommended changes and improvements that benefit the Delmarva Power Energy Savings for Business Program which serves portions of Delaware and Maryland. Input provided by the Advisory Board will help guide the structure of the program, planning program activities, identifying important Service Provider resources, and evaluating the program achievement.
"This is a great way to provide value for the utility, program implementor, vendors, and most importantly, customers," said Fenn-Jansen.
About Pepco
Pepco, a public utility owned by Exelon Corporation (NYSE: EXC), provides safe and reliable energy to more than 842,000 electric delivery customers in Maryland and the District of Columbia.​
About EMC
EMC provides leading-edge LED lighting + controls + IoT conversion systems and service solutions to a broad range of multinational retail, commercial, industrial and specialized customers. Since 2003, the company has used its total project management approach, EnergyMAXX, to successfully implement thousands of lighting upgrade projects, saving clients across industries over five billion kilowatt-hours of energy.