EMC Facilitates 2013 Building Efficiency & Energy Summit
Kristi Everson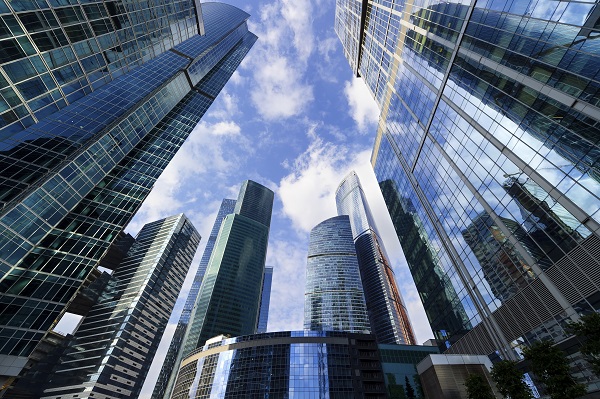 The MN Real Estate Journal 2013 Building Efficiency & Energy Summit was held on December 18 at the Golden Valley Country Club. The event was well attended, and participants gained valuable insights into developing trends within energy efficiency programs for commercial properties. Panelists provided insights and expertise in LED technologies, sustainable design, energy tracking, and project and program management.
EMC Director of Marketing John Loheit emceed the event, which provided audience and panelists alike the opportunity to delve more deeply into energy efficiency topics that can have a significant bottom-line impact for all commercial buildings in use. Five panels discussed topics that included:
Zero energy buildings
The value of tracking energy use prior to, during and after energy efficiency projects
Maximizing incentives
Creating a shared vision for energy management within stakeholder groups
There were several key takeaways for audience members from the discussions. Julianne Laue of Mortenson Construction focused many of her comments on the idea that renewable energy projects shouldn't be considered until the energy footprint has been reduced within each facility. There is much greater risk of building a solar array or wind farm that is much more than actually needed. If facility owners first drive toward a more efficient energy footprint, and then optimize that footprint before adding a renewable energy source, they are more likely to achieve all goals at a lower overall cost. Julianne's simple phrase to allow audience members to remember the overall idea is, "Reduce, Optimize then Produce."
A second panel, moderated by Tom Lambrecht of Great River Energy stressed that almost anything you do to reduce demand on the grid is likely to have an incentive associated with it from utility partners, municipal or state agencies. Reaching out to utility partners to discuss projects prior to starting them is likely to ensure that projects can achieve maximum incentive values.
Priscilla Koeckeritz, president & CEO of Energy Print, and her panel discussed the value of tracking energy use and associated costs as the best way to identify and prioritize energy efficiency projects, to prove the value of those projects once completed, and to build awareness within user communities to help in driving new behavior patterns.
Stephen Todd of Energy Guy, LLC, shared his ideas about ensuring successful energy projects by gaining buy-in from all key stakeholders. He stressed the importance of knowing who they are, and what they feel the building's operational needs are, as well as operational costs both before and after project completion. He also feels that it is important to make the local building owners and operators a part of the team to drive local accountability for the ongoing performance and improvements of the building.
Several of the panelists referred to the wide variety of opportunities that exist in each building to make them more efficient and to help them better meet the needs of tenants. After the event Loheit said, "They might want to consider changing the name of this conference to 'Money Efficiency & Money Summit,' because of the bottom line impact that these changes could have in each facility, and the portfolio value impact they could have for property owners and managers."
Energy Management Collaborative is a provider of innovative lighting solutions in the Americas. Since 2003, major retail chains, multinational industrial and commercial corporations, healthcare providers and government entities have sought the energy services company for its leadership in assessing their lighting needs and implementing high quality, cost effective and long term lighting solutions. The company's trademarked project management approach, EnergyMAXX, maximizes customer results in each project phase, from initial planning through installation, bringing an immediate, positive impact on their bottom line.