EMC Webinar: Utility Incentives and the Influence of Evolving Technologies
Kristi Everson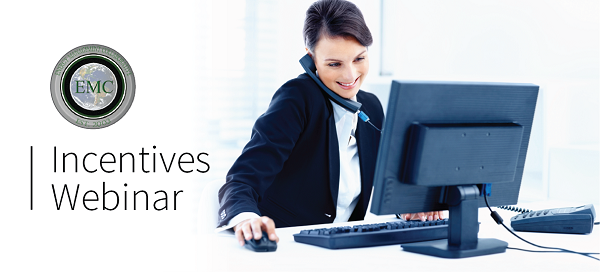 Date: Wednesday, January 13, 2016
Time: 10:00 AM - 11:00 AM CST
Cost: FREE
In this 1-hour webinar you'll learn about the latest utility incentives trends and how they are being shaped by emerging technologies.
Webinar host Katie Quam, EMC manager of customer incentives, along with Tony Johnson, EMC manager of technology and John Loheit, EMC director of marketing and customer incentives, will share how to navigate incentive programs to maximize potential incentive value, and what the newer technologies are doing to impact programs and incentive value for your projects. As the landscape of product options evolve and incentive values improve, a project that may not have made financial sense in 2015 could easily achieve financial goals in 2016.
Key topics include:

How important process elements drive success
What technology changes are impacting incentive value
What you should do to secure maximum incentive value
Don't miss this great opportunity to make sure you are getting the most out of your utility incentives programs in 2016!