EMC Recognized for 2019 Project and Energy Savings by Two Utilities
Jolene Fenn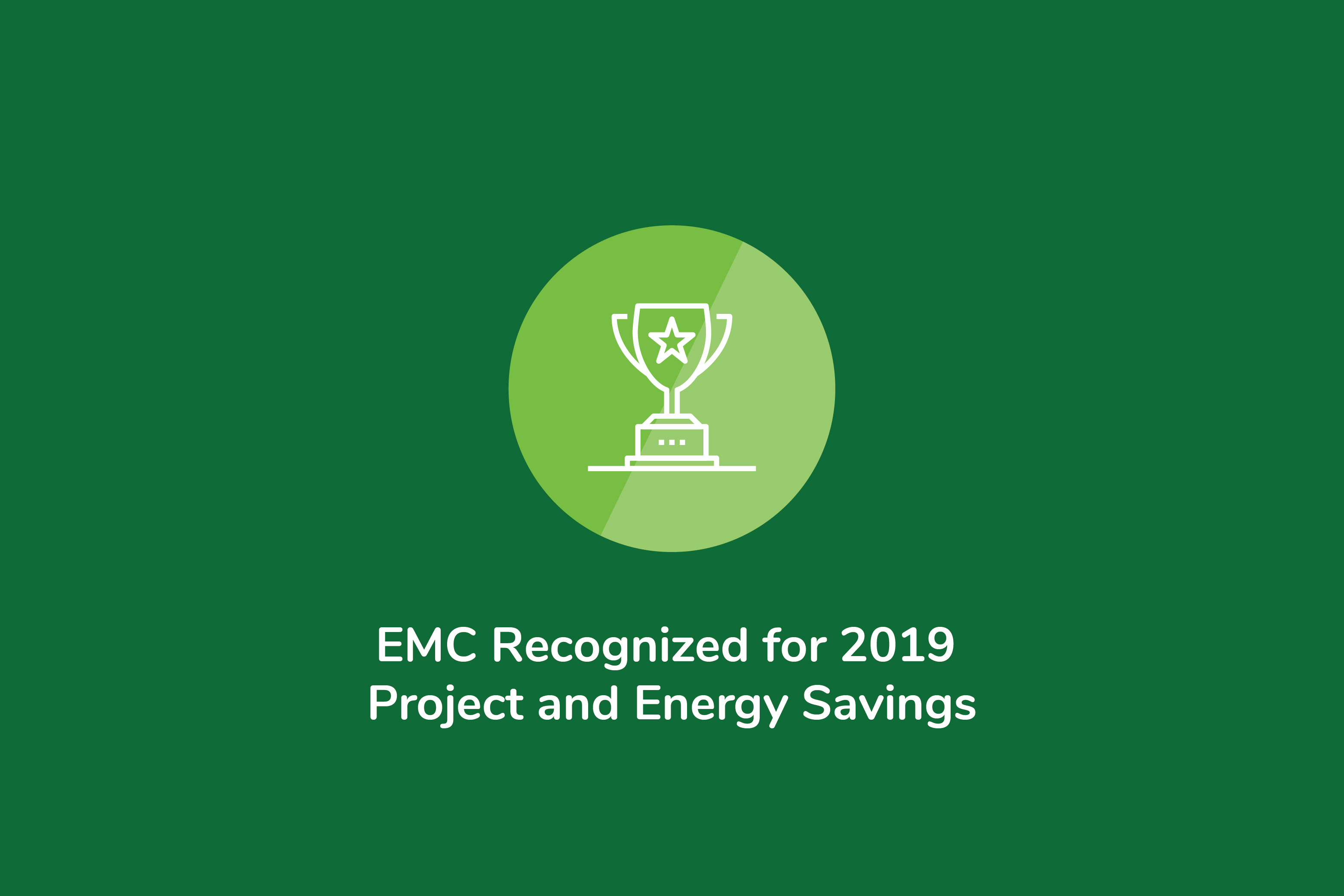 While travel slowed and large group events were canceled earlier in 2020, EMC was recognized by PSEG Long Island and AEP Ohio in separate awards for dollar and energy savings delivered by projects completed in their regions in 2019.
"Like everything else, COVID-19 has shifted the way we work as trade allies," said Jolene Fenn, EMC manager, customer accounts and incentives. "While recognition may have come in the mail rather than in person this year, our ability to work together and offer our shared customers lighting and controls project savings hasn't changed."
PSEG Long Island, which operates the Long Island Power Authority's transmission and distribution system, recognized EMC with its Largest Average Savings in 2019 Award. This accomplishment is the result of 30 projects for small convenience/retail, specialty retail and large retail projects completed in PSEG Long Island territory that delivered $1.1 million in incentive savings with 3.4 million kWh of energy saved. Each location had an average incentive of $30,000.
AEP Ohio, which serves 1.5 million customers in central, southern and northwestern Ohio, awarded EMC its Most Savings Achieved in 2019. This award recognized 26 projects completed in the region, a third of which were for a national gas station and truck stop chain, that delivered more than $100,000 in incentive savings with 2 million kWh of energy saved. This was the third time in recent years that EMC has received this award.
"These awards not only acknowledge the savings we've been able to achieve but also the superior communication, collaboration and shared desire to make sure customers receive their maximum incentives," said Fenn.
While COVID-19 has meant process changes and put some programs on hold in 2020, surprisingly, many lucrative bonuses popped up around the country including:
Energy Trust of Oregon (Avista, Pacific Power, PGE) for interior and exterior fixtures and lamps
Xcel Energy for all their lighting rebates offered in Minnesota
Consumers Energy in Michigan for exterior lighting projects
To take advantage of these bonuses, projects must be completed in 2020 and final applications submitted by December.
"As organizations look for ways to offset the impact of COVID-19 on their businesses, these are unique opportunities to significantly improve bottom line spending with substantially minimized project costs," said EMC CEO and Chairman Jerry Johnson.
About EMC
EMC provides best-in-class LED lighting + technology solutions and services to a broad range of multinational retail, commercial, industrial and specialized customers. Since 2003, the company has used its total project management approach, EnergyMAXX®, to successfully implement thousands of lighting upgrade projects, saving clients across industries billions in kilowatt-hours of energy.