EMC Names its Top Utility Performers of 2019
Jolene Fenn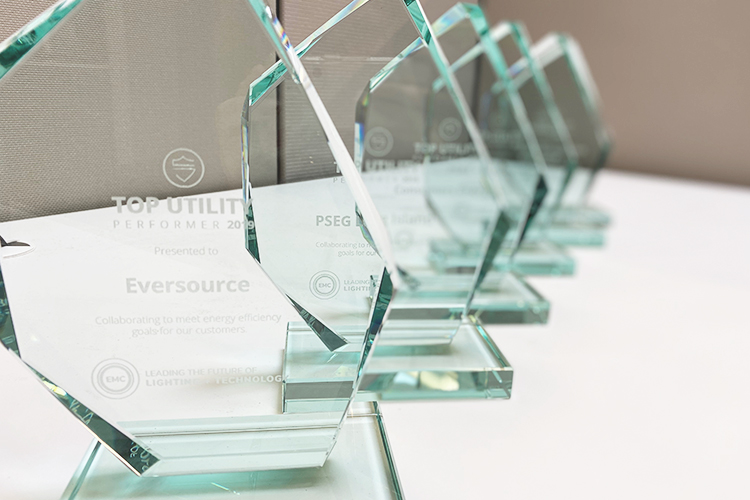 Recognizing that the potential for project savings is what makes its customers initiate or expand energy saving lighting, controls and IoT projects, EMC announced its top four utility performers of 2019. The company, which works with hundreds of utilities to provide energy saving lighting retrofits and controls implementations, based its criteria on important factors that impact program success for its customers including preapproval timelines, rebate values, payment timelines, trade ally bonuses and overall savings.
"We are proud of the strong, professional relationships we have with utilities nationwide, especially organizations like these who go the extra mile to deliver customer value," said EMC Chairman and CEO Jerry Johnson.
EMC's 2019 Top Utility Performers include:
Consumers Energy in Michigan
As Michigan's largest energy provider, Consumers Energy is the principal subsidiary of CMS Energy, providing natural gas and/or electricity to 6.7 million of the state's 10 million residents in all 68 Lower Peninsula counties.
Their request for proposal (RFP) program helped EMC customers capture $250,000 in incentives and save 3.5 million kWh of energy.
Eversource MA and CT
Returning for a third consecutive year is Eversource. Serving four million customers in Connecticut, Massachusetts and New Hampshire, Eversource delivered the highest level of incentives of any EMC utility in 2019 at just over $2 million with 13.7 million kWh in energy savings for retail and industrial projects in the region.
PG&E California + Ecology Action
Serving nearly 16 million people in Northern and Central California, Pacific Gas and Electric Company delivered $414,000 in incentives and 5.9 million kWh of energy savings for EMC projects in 2019.
With a focus on reducing carbon emissions at scale, PG&E California has made partnering with multinational corporations committed to reducing their carbon footprint a priority. To ensure the success of these initiatives, PG&E worked closely with Ecology Action, a program implementor that coordinated and facilitated the required documentation for EMC projects in the region.
PSEG Long Island
Returning to EMC's list for a second year is PSEG Long Island, which operates the Long Island Power Authority's transmission and distribution system. Collaborative and responsive on EMC projects, the utility delivered $1.1 million in incentives savings with 3.4 million kWh of energy saved.
EMC recognizes these programs not only for their great incentive programs and partnership in removing large amounts of energy from the grid, but for their superior communication, collaboration, program ease and desire to make sure customers receive their maximum incentives.
EMC provides leading-edge LED lighting + controls + IoT conversion systems and service solutions to a broad range of multinational retail, commercial, industrial and specialized customers. Since 2003, the company has used its total project management approach, EnergyMAXX®, to successfully implement thousands of lighting upgrade projects, saving clients across industries billions in kilowatt-hours of energy.