EMC Names Duke Energy, DTE Energy and National Grid as its 2021 Top Utility Performers
Kristi Everson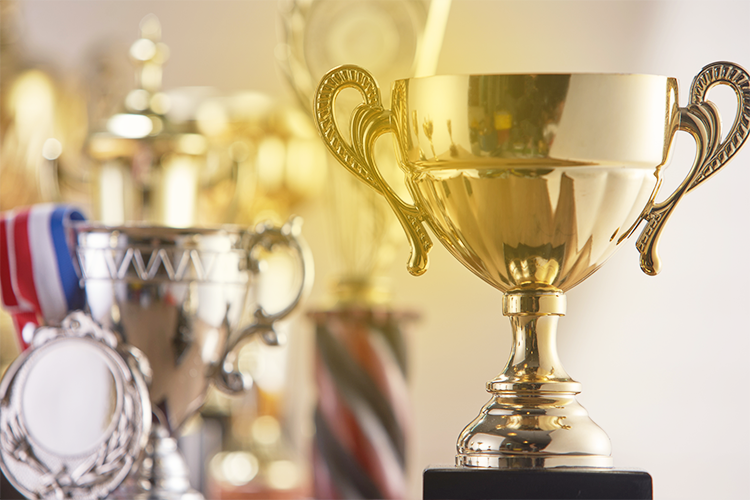 In 2021 EMC customers benefitted from nearly $10 million in utility incentives that resulted in an average project savings of 20% on LED lighting and building controls implementations completed that year. While EMC maintains strong relationships with hundreds of utility partners nationwide, three stand out for special recognition for their exemplary program design and service that contributed to this year's savings success: Duke Energy, DTE Energy and National Grid.
"These programs make a significant difference to utility and EMC customers in determining the size and scope of their projects," said EMC CEO and Chairman Jerry Johnson. "We are especially thankful for quality programs these utilities provide that include clear processes, responsive program communications and bottom-line value to clients and society in terms of positive environmental impact."
EMC's expert staff of utility analysts, who process incentive applications full-time, reviewed over 50 top programs, ranking them in multiple categories on a scale of 1-10. Criteria included rebate levels, range of products incented, ease of participation, consistency and service quality. The EMC 2021 Top Utility Performers were selected from various parts of the country and are a mix of past and first-time honorees:
Duke Energy
Previously named an EMC Top Utility Performer in 2016, Duke Energy deserves recognition this year for offering a program that is easy to work with, includes many different measures/offerings and continually seeks to improve its processes, resulting in significant incentive dollars to EMC customers in 2021.
"Duke quickly processes their applications and has a great support staff," explained EMC Senior Manager of Customer Incentives Kris Leaf. "They do an excellent job of trade ally training and provide outstanding customer service."
DTE Energy
Making their debut as an EMC Top Utility Performer, DTE offers a program that covers many of the measures EMC customers are interested in and their outreach staff is great to work with. The program consistently offers bonus/enhanced incentives that help move the needle on projects.
"DTE provides a solid offering of rebates that we regularly leverage to help customers in the Detroit area. Their incentives are well designed and make a difference in the decision-making process," commented Leaf.
National Grid
Named an EMC Top Utility Performer in 2018, the National Grid program team offers strong support throughout the application process. They also continued to add measures to new/emerging technologies that support efforts to advance the market. This included offering incentives in 2021 that offset costs associated with installing EV charging stations in Massachusetts.
"The National Grid program consistently offers some of the best incentive levels in the country," said Leaf. "They delivered some of the highest incentive dollars to our customers in 2021."
EMC has a dedicated team of incentive experts that tracks the latest in utility and other program opportunities. The team is familiar with all the intricacies of various program qualification criteria and know how and where to maximize the return for customers, saving them time and providing a certainty of outcome.
About EMC
EMC provides leading-edge LED Lighting + Technology conversion systems and service solutions to a broad range of multinational retail, commercial, industrial and specialized customers. Since 2003, the company has used its total project management approach, EnergyMAXX®, to successfully implement thousands of lighting upgrade projects, saving clients across industries billions of kilowatt-hours of energy. EMC has since expanded beyond lighting into smart buildings, EV charging infrastructure, system integration, custom product development, energy analytics and disinfection technologies.