EMC Named an Exemplary Supporter of the U.S. Department of Energy's Integrated Lighting Campaign
Kristi Everson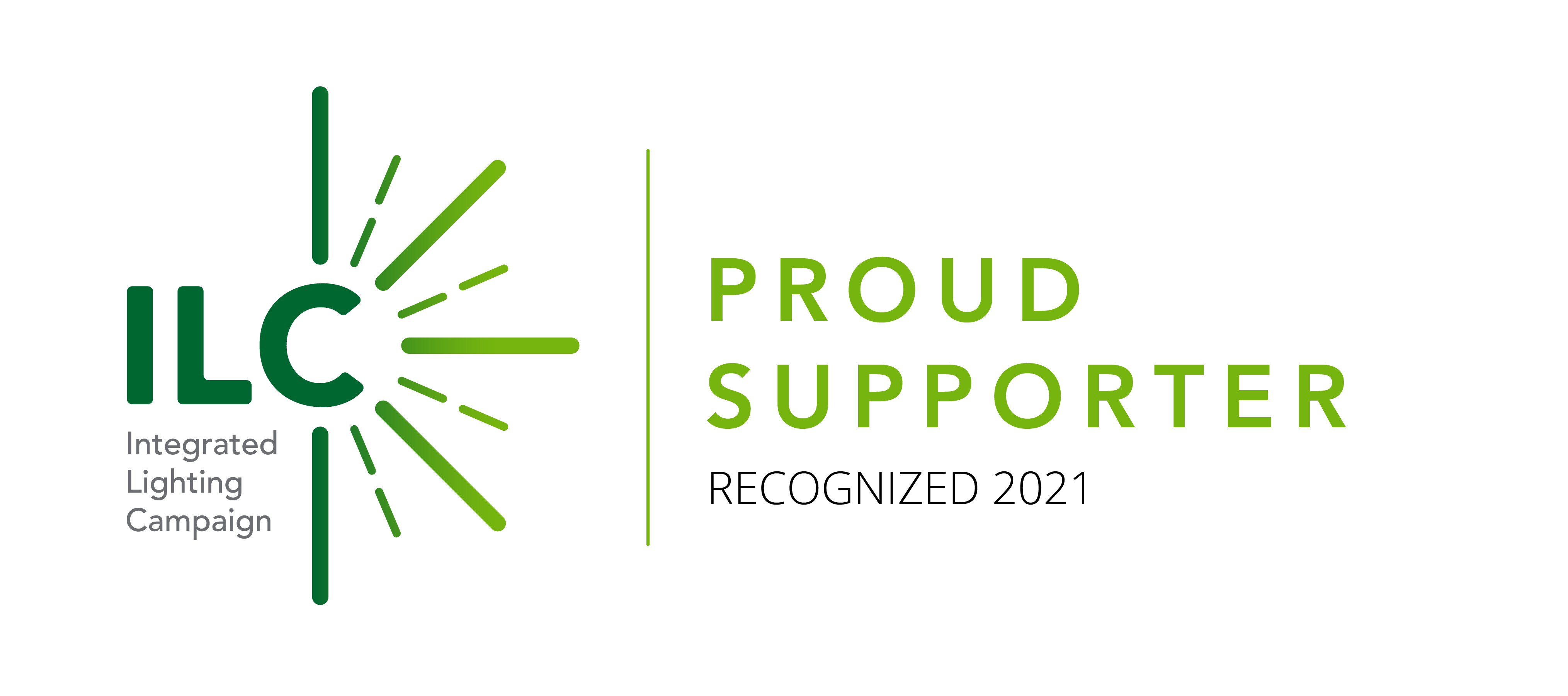 EMC's efforts to showcase live implementations of its advanced lighting controls and integrated lighting solutions at its corporate headquarters were recognized by the 2021 Integrated Lighting Campaign (ILC) on August 9, 2021. Funded by the U.S. Department of Energy (DOE), the ILC recognizes supporters who encourage the use of advanced lighting controls and integrated lighting solutions to improve building efficiency and performance.
"We moved into our current headquarters in 2018 knowing that we wanted our understanding to go beyond just how to install these cutting-edge technologies. Our real goal was to learn and experience their functionality to make better customer recommendations," said EMC CEO and Chairman Jerry Johnson.
EMC's headquarters currently features eight different controls systems, each operating LED fixtures from multiple lighting manufacturers. These systems showcase a variety of wired and wireless technologies with a broad range of topologies.
To support the vendor-neutral approach the company takes to identify best-in-class solutions for customers, EMC uses open ceilings throughout the facilities to easily test and demonstrate new LED Lighting + Technology systems as they become available or are developed by the company.
For example, EMC is currently demonstrating its Emergency Light Test System (ELT) at its Minnesota-based headquarters and other customer pilot sites. This retrofit product automates and streamlines the testing and reporting processes for building emergency lights and exit signage.
In addition, EMC recently added three publicly available electric vehicle (EV) charging stations to its parking lot. This first-hand experience designing, installing and providing post-install management of EV chargers enhances the expertise and support the company provides for customer EV strategies. Integration of multiple technologies into a common, open platform is consistent with what clients are seeking to establish at their facilities.
EMC is constantly seeking to provide Return on Investment (ROI) opportunities for its customers. The company has experienced energy savings first-hand. Upon initial installation the company shaved more than 20% off annual facility energy costs by making all lighting dimmable. Lighting systems automatically adjust to ambient lighting harvested from windows and skylights, and scheduling and occupancy sensor systems ensure lighting does not stay on when not in use.
"When customers and prospects come to see these installations at our headquarters, we can speak to and demonstrate the advantages they will have for their specific needs based on first-hand experience working with the technologies," explained Johnson.
About EMC
EMC provides leading-edge LED Lighting + Technology conversion systems and service solutions to a broad range of multinational retail, commercial, industrial and specialized customers. Since 2003, the company has used its total project management approach, EnergyMAXX®, to successfully implement thousands of lighting upgrade projects, saving clients across industries billions of kilowatt-hours of energy. EMC has since expanded beyond lighting into smart buildings and IoT devices to offer smart building and IoT products, smart building hardware and software system integration, custom product development and manufacturing, energy analytics and air-based disinfection technologies.
About the Integrated Lighting Campaign
The Integrated Lighting Campaign is a collaborative initiative of the U.S. Department of Energy and its partners to accelerate the adoption of advanced lighting controls and the integration of lighting with other building systems. To learn more about the campaign, visit https://integratedlightingcampaign.energy.gov