EMC Named 2021 Minnesota Tekne Award Winner for Edge Computing and IoT
Kristi Everson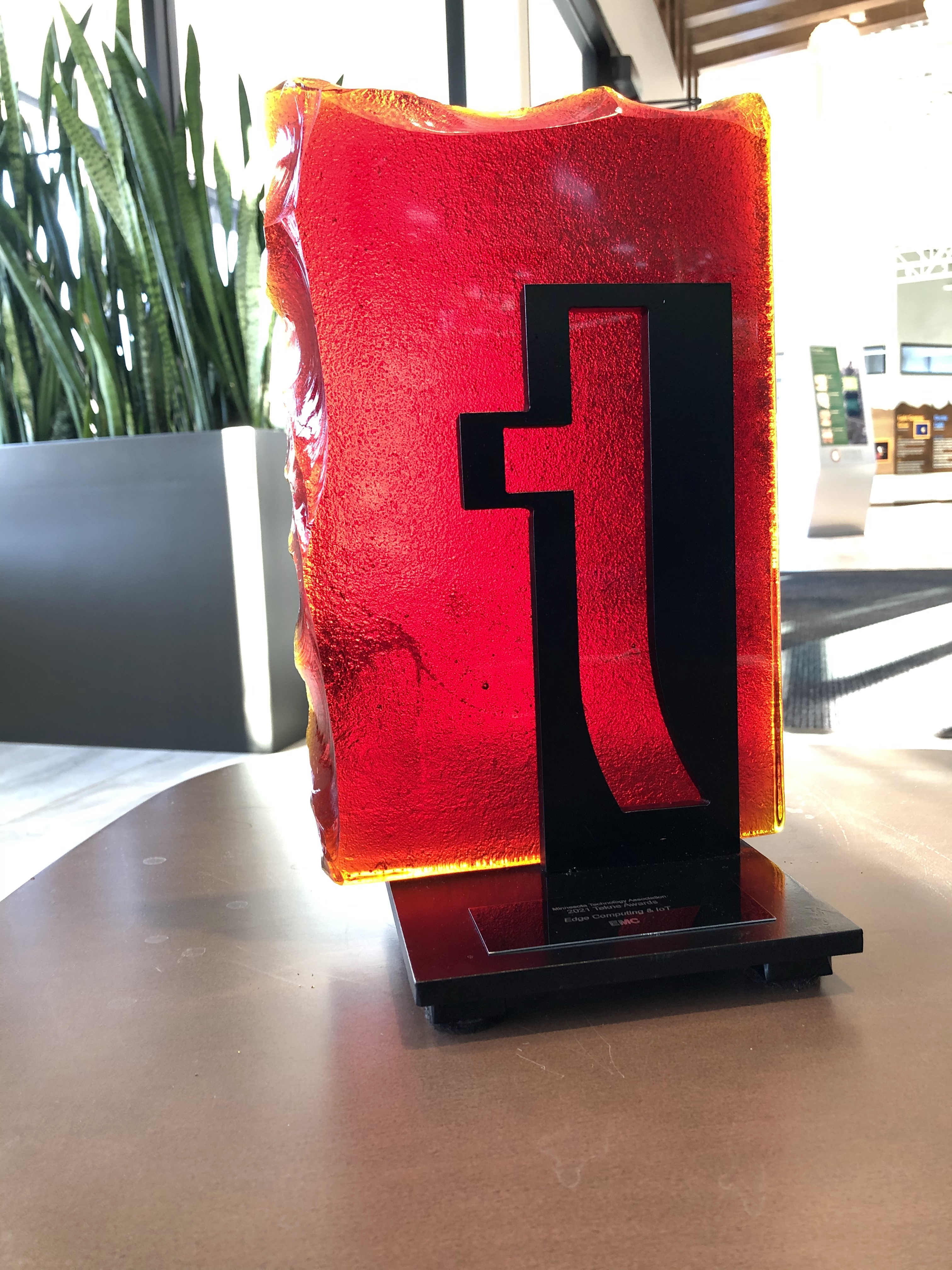 EMC was presented a 2021 Minnesota Tekne Award by The Minnesota Technology Association (MNTech) at a virtual event held November 17. In its 24th year, the Tekne awards recognize organizations and individuals that create and support science and technology innovation within the state. EMC won in the category of Edge Computing and IoT for its Emergency Light Test (ELT) system, which converts existing "dumb" emergency lighting into "smart" maintenance devices that wirelessly automate code-required testing, streamline maintenance and enhance building safety.
A subcategory of Business Enablement Through Technology, Tekne's Edge Computing and IoT award recognizes innovative approaches to making objects smarter through embedded technology and connections to a network.
The EMC Emergency Light Test (ELT) epitomizes edge computing and the value proposition such devices bring. The ELT system uses a Bluetooth mesh wireless or sub-GHz, non-mesh wireless frequency to automate building emergency light testing processes. With its optional cloud-based platform, it can scale to meet organizations' needs, whether facilities are local or nationwide, at a single site or in multiple locations.
"We are honored to be recognized by MNTech for this prestigious award," said Aakash Chandarana, EMC general manager of IoT Solutions. "The ELT product was conceived in Minnesota and has broad application for organizations everywhere by creating more code compliant buildings that are more operationally efficient."
The design of the ELT is largely influenced from longstanding relationships EMC has established with fortune 500 clients as their preferred service provider of turnkey Lighting + Technology solutions. The company learned from these clients about the time and expense it took to comply with emergency light testing requirements—a task often outsourced and completed using a ladder to press a button on each individual exit light. With the marketplace lacking an optimal solution, EMC embarked on the journey to create an IoT device with an ROI.
About EMC
EMC provides leading-edge LED Lighting + Technology conversion systems and service solutions to a broad range of multinational retail, commercial, industrial and specialized customers. Since 2003, the company has used its total project management approach, EnergyMAXX®, to successfully implement thousands of lighting upgrade projects, saving clients across industries billions of kilowatt-hours of energy. EMC has since expanded beyond lighting into smart buildings and IoT devices, system integration, custom product development, energy analytics and disinfection technologies.