EMC Expands Smart Building Controls Capabilities as Distech Controls Authorized System Integrator
Kristi Everson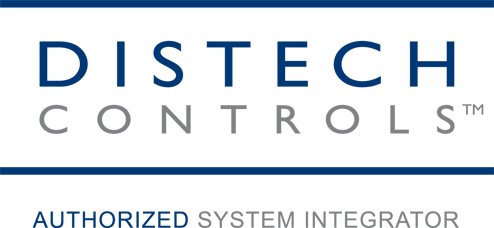 EMC today announced it has made a significant advancement in its Internet of Thing (IoT) building controls offerings by becoming a Distech Controls Authorized System Integrator. A subsidiary of Acuity Brands Inc., Distech provides connected building control systems that not only satisfy occupant demands, but also make EMC client sites more operationally and energy efficient. Ideal for multisite retail environments, Distech's flexible architecture and WiFi-enabled controllers make retrofitting store sites simple, secure and cost effective.
"We are pleased to build on the long-standing relationship EMC and Acuity have shared in helping clients maximize energy and bottom-line savings with LED lighting retrofits over the years," said EMC CEO and Chairman Jerry Johnson. "Now, as a Distech Controls Authorized System Integrator, EMC extends its capabilities in providing forward thinking and flexibility when incorporating smart building technologies within existing facilities."
Public facing companies are now investing in building controls as potential solutions for a confluence of issues. This includes lowering operating expenses, reducing carbon profiles and dealing with building maintenance staffing shortages through capabilities including lighting/HVAC integration, asset tracking and way-finding. As these organizations consider the residual implications of COVID-19, building controls are also invaluable tools for creating flexible, safe and healthy environments.
"EMC is the trusted partner companies seek to manage innovative, aggressive LED lighting retrofit projects across their vast and disparate facilities portfolios," said EMC General Manager, IoT Solutions Aakash Chandarana. "Now, they've put their faith in us again as they install IoT ready, futureproofed LED systems to easily and cost effectively scale into IoT based controls platforms."
The Distech Controls suite of solutions provides a dynamic tool set that pairs well with the turnkey approach EMC takes to serving its customers. EMC's experience installing Distech Controls includes a building controls retrofit project currently underway for a big-box retailer. The project, which updates HVAC and lighting controls, introduces global and regional control capabilities for 800 store locations and futureproofs the retailer's investment in energy saving IoT features and benefits.
About EMC
EMC provides leading-edge LED Lighting + Technology conversion systems and service solutions to a broad range of multinational retail, commercial, industrial and specialized customers. Since 2003, the company has used its total project management approach, EnergyMAXX®, to successfully implement thousands of lighting upgrade projects, saving clients across industries billions of kilowatt-hours of energy. EMC has since expanded beyond lighting into smart buildings, EV charging infrastructure, system integration, custom product development, energy analytics and disinfection technologies.