Industry Events
Energy Management Collaborative (EMC) sponsors and participates in a variety of tradeshows, conferences and in-house events that feature the latest insights and market trends in the energy management industry. Additionally, EMC sponsors many community events.
Associated Wholesale Grocers Gulf Coast Event
Biloxi, Mississippi
August 13 - 14, 2018
As the nation's largest cooperative food wholesaler to independently owned supermarkets, Associated Wholesale Grocers (AWG) gathers its top vendors and partners to exhibit trends and new concepts that can transform the grocery business in its Gulf Coast region. It's an opportunity for attendees to explore innovative and game changing new products and solutions that will enhance their grocery operations.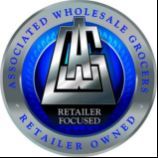 Come visit EMC on the expo floor at Booth 528!