Industry Events
Energy Management Collaborative (EMC) sponsors and participates in a variety of tradeshows, conferences and in-house events that feature the latest insights and market trends in the energy management industry. Additionally, EMC sponsors many community events.
Environmental Leader & Energy Manager Conference
Denver, Colorado
May 15, 2018
The 2018 Environmental Leader & Energy Manager Conference (ELEMCON), will deepen attendees' understanding of the vast range of value-capturing programs and practices in place today at the world's largest organizations. Thought leaders and practitioners will share how large enterprises are solving today's most complex problems in energy management and corporate environmental sustainability. ELEMCON is also the opportunity to discover great programs currently underway in manufacturing, refining, transportation, warehousing, healthcare, hospitality, retailing, education and other industries.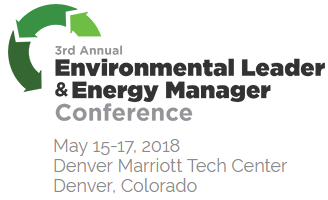 Come visit us on the expo floor at booth 109!
LFI (Light Fair International)
Chicago, IL
May 5 - 10, 2018
The world's largest annual architectural and commercial lighting trade show and conference, LIGHTFAIR International is where new discoveries, new connectivity, new knowledge and new solutions propel lighting design quickly into the future.