Educational Webinars
EMC offers webinars geared towards research and market-moving trends in the energy industry. This on-demand webinar library allows you to gain insights on your own schedule.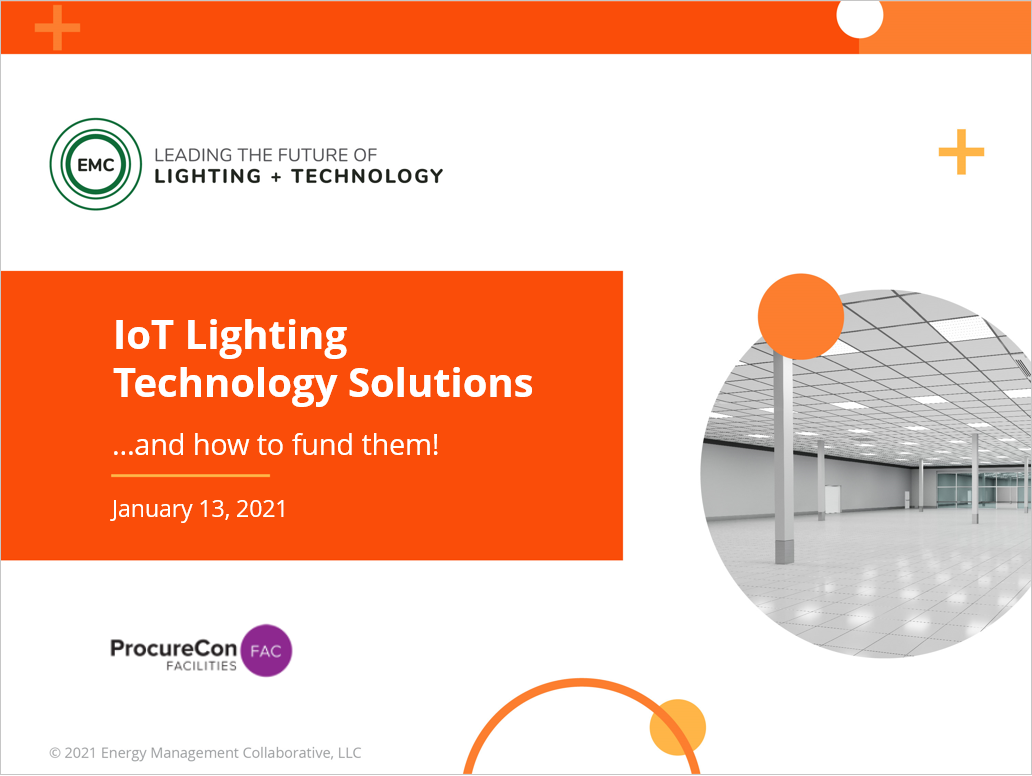 IoT Lighting Technology Solutions...and how to fund them!
Learn the latest IoT lighting methods and how they can be automated with your building management systems.