Educational Webinars
EMC offers webinars geared towards research and market-moving trends in the energy industry. This on-demand webinar library allows you to gain insights on your own schedule.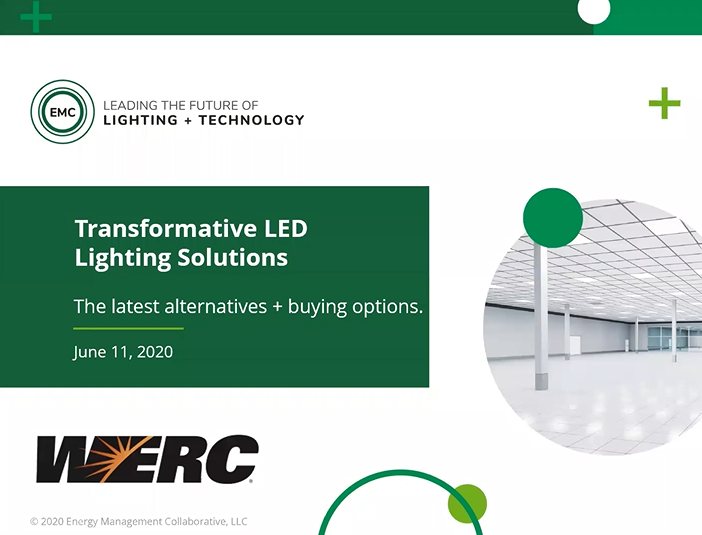 Transformative LED Lighting Solutions: The Latest Alternatives + Buying Options
Lighting has evolved into a dynamic and transformative technology with possibilities beyond legacy structures. Progress and innovation can be achieved when you take control of your lighting to plan for future needs and technologies.