Educational Webinars
EMC offers webinars geared towards research and market-moving trends in the energy industry. This on-demand webinar library allows you to gain insights on your own schedule.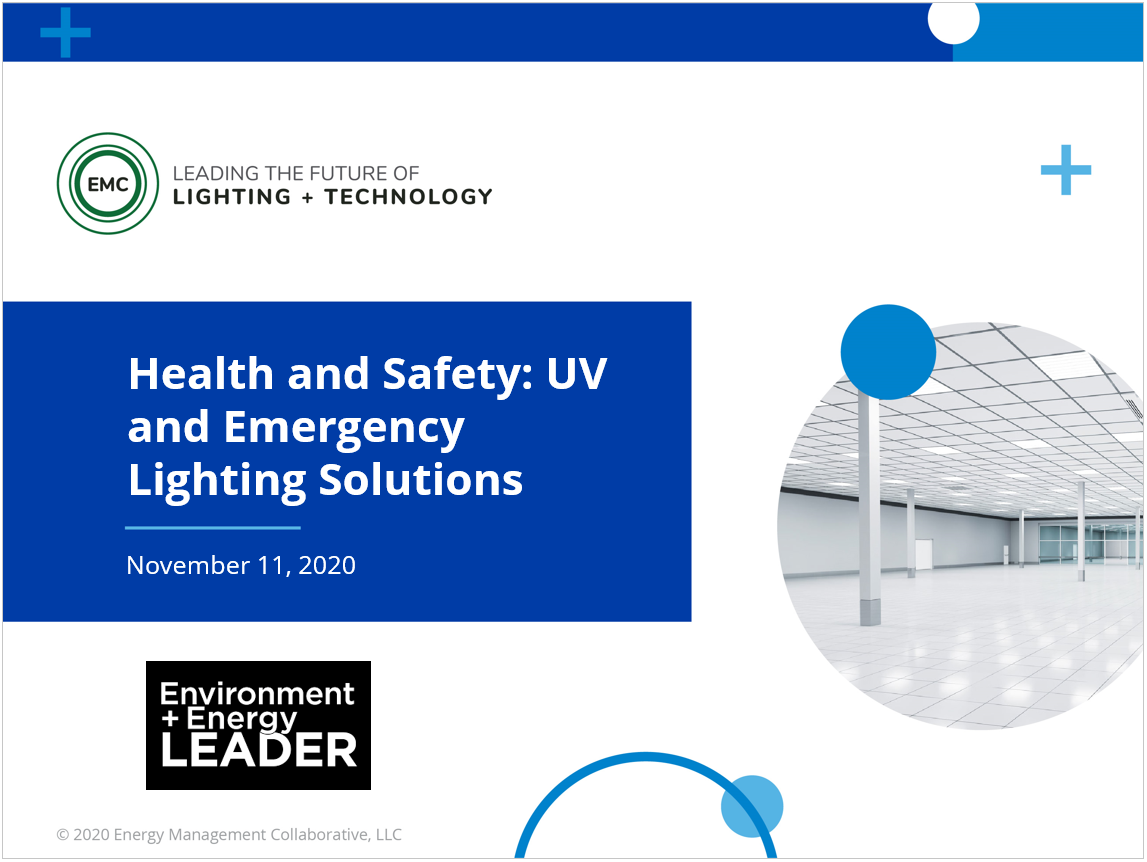 Health and Safety: UV and Emergency Lighting Solutions
From disinfectant lighting, which deactivates germs and viruses with up to 99.9% effectiveness, to emergency light testing that provides efficient and cost-effective ways to illuminate exits during emergencies, lighting reassures visitors and personnel that you are taking all necessary precautions to keep your facilities safe.