What Comes Next After LED Lighting: Building Your SMART Sustainability Program
July 11, 2023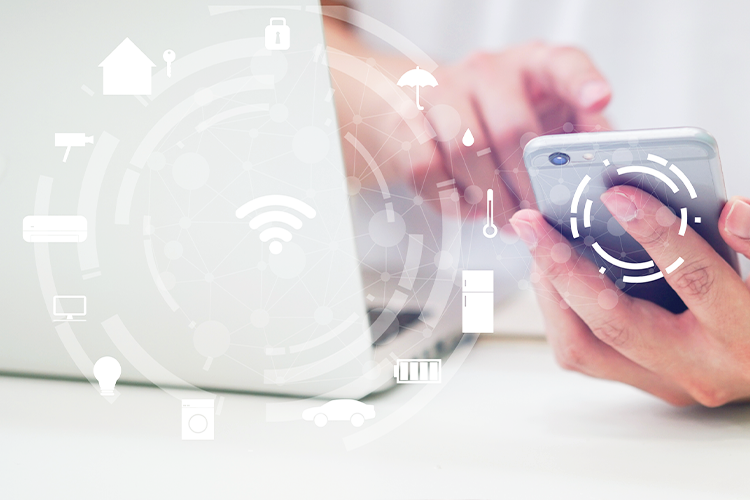 Over the last 20 years, we've seen many high-efficiency products like HVAC and refrigeration equipment, but none to the extent of LED lighting. As LED prices fell and efficacy rose in the mid-2010s, LEDs changed the energy efficiency game.
This sudden, significant technology shift made LED retrofits "rock star" programs for facilities and real estate organizations, delivering instant, bottom-line savings of 40-70%. Even today, as first-generation LED products reach their end of life, significant opportunities for enhanced performance and savings still exist, making reLED an attractive option for savings and sustainability.
Yet, the success and savings LEDs delivered are a bit of an anomaly. Building infrastructure improvements are typically tough sells as the dollars come from the same operating budgets as production and other top line growth activities. Decision-makers usually put off improvements, often waiting until product obsolescence or system failures force their hand.
However, compelling new opportunities are on the horizon: Smarter, more efficient buildings are the future, but not every company will have the same use cases, value propositions and ROI stories. Instead, it's going to be a more personalized process where companies design sustainability programs tailored to their unique systems, processes and pain points.
Smart building controls and sensors have continued to improve and become more affordable over time, and when paired with advancements in cloud computing, data science and AI, they are well positioned to deliver ESG goals and bottom-line savings.
Where LED programs often had one-step ROI calculations, future sustainability initiatives may require stacking or bundling ROIs. Here are some common ROI drivers we see in the market today:
Energy Management. This can include baselining activities to understand what the energy usage and related costs should be for your facilities. For instance, adding metering and monitoring can identify opportunities for equipment/sequence optimization to reduce spikes in consumption during peak demand periods. These more advanced controls can create demand-responsive systems to alert or automatically adjust systems to the baseline.
Maintenance Improvements. Building controls allow for a new approach to maintenance improvements. Capabilities like fault detection diagnostics (FDD) can quickly identify errors and anomalies and send timely alerts. With the data it provides, you can shift to more predictive, and less reactive, maintenance.

Equipment analytics provide you with real-time analysis of facilities, allowing for more dynamic scheduling of maintenance. This means fewer, more productive visits and reduced truck roll.
Platform Integration. Any aging facility has equipment that was designed to work independently. Until now, it was up to maintenance staff to monitor and maintain. Today, building controls provide opportunities to bring these systems together, allowing for automated maintenance requests through computerized maintenance management systems (CMMS) integration and energy management systems (EMS).
More powerful platforms can provide better environmental, social and governance (ESG) reporting and analytics. Not only does this generate more actionable data, but reliable and robust reporting is becoming more important for compliance with many public and private programs.
IoT Integration. Smart building controls give equipment a new level of intelligence that offers you unprecedented savings opportunities:
Trash compactors can sound an alert requesting pickup when they are reaching capacity.

Cooking equipment can combat high energy usage and shut down when not actively being used.

Emergency light testing can ensure tighter compliance and significantly reduce maintenance costs.
EV chargers can monitor who is using them, when and for how long.

Water/irrigation systems can sound the alarm when leaks occur, saving property owners an expensive discovery on their utility bill.

Temperature monitoring of refrigeration systems can prevent inventory loss due to food spoilage.
Obsolescence. When aging HVAC and controls equipment start failing before a replacement strategy is in place, it can necessitate inefficient workarounds that fail to deliver on short-term energy goals, as well as long-term operational goals. New cloud-based platforms can provide a flexible foundation for your facilities upgrade roadmap, potentially harvesting data from older systems, extending their useful life and easing replacement costs.
Vendor Dissatisfaction. That relationship with your long-time vendor may have run its course. Perhaps you're tired of being tied down to a proprietary system and limited by what it can do. Or maybe your vendor provides fewer upgrade choices. You know the cost of maintaining the relationship is only going to rise while your satisfaction wanes.

Fortunately, there are non-proprietary, open controls technologies on the market today that are designed to provide the system portability you need to integrate existing HVAC, lighting and other building systems. For example, read more about how EMC helped a national retailer address their aging, proprietary building controls system, saving them millions annually.
As you can see, this isn't about finding that next slam-dunk project. Instead, it's about looking ahead and inward at your 10-year sustainability plan and thinking about what you want to have in place to make it happen over time. To make your finances work, each individual project must have a payback. Then link these projects together until you have the sustainability system you want in place.
For 20 years, building owners and facilities managers have looked to EMC for expert assistance in implementing plans like these. Give us a call to see how we can help you achieve your sustainability goals now and in the future.
Ben Wright is a product manager for Smart Building Controls and IoT Solutions at EMC. In this role, he ensures product development and delivery capabilities are in place for customers to realize the value of their existing investments and understand, navigate and implement smart building and IoT technologies. He has a Bachelor of Arts in Environmental Design from Montana State University – School of Architecture.