What's your Retrofit Approach to Integrated Building Controls?
February 27, 2020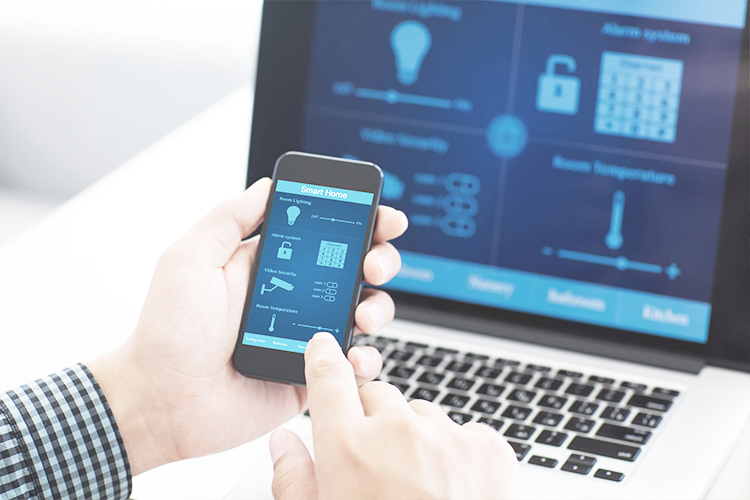 The rise of LED lighting has set the stage for incorporating lighting control solutions that can complement and even foster broader building controls. 
When the canvas is blank, like with new construction, it's easier to analyze whether a targeted control solution or a total building control solution should be used. But this analysis can be more daunting for existing buildings because the right starting point for integrating controls into your business isn't always obvious. So much is being said about smart buildings or IoT buildings and the field is rapidly expanding.
One approach, outlined in EMC's white paper Networked Lighting Controls: Your Start to Smart Buildings, uses your existing infrastructure: lighting.
LED lighting projects present a tremendous opportunity to reduce energy consumption and save costs. Updating your facilities' old lighting infrastructure with LEDs also creates the platform for intelligent networks of individually addressable luminaires and control devices. These networked lighting controls allow for the application of multiple control strategies, programmability, building- or enterprise-level control, zoning and rezoning using software, measuring and monitoring.
Due to the technology now being incorporated into networked lighting control solutions, these systems can also become a platform for tying diverse building control systems like HVAC, life safety and security so they can be monitored and controlled through a single point, typically a desk-top computer.
While there is often incremental expense associated with adding lighting control technology, it can be offset by a variety of benefits including qualifying for incentive savings, making progress towards sustainability targets and improving visibility into meaningful building data.
This is illustrated by a recent implementation EMC completed for global aerospace and defense contractor Lockheed Martin, who implemented a lighting controls system that introduced several controls capabilities including monitoring, scheduling, dimming, load shedding, daylight harvesting, demand response and analytics.
The easy-to-navigate, open platform system delivers accurate, real-time data, allowing Lockheed Martin to make improvements that immediately deliver bottom line savings and continue to adjust performance as the system delivers more data.
A $270,000 utility rebate for the controls system led to a 37 percent reduction in project costs leading to an attractive 2.18-year payback. Lockheed Martin was able to immediately reduce lighting usage by 20 percent just by converting to LEDs. The networked lighting controls further extended energy savings, reducing light volumes in some areas by as much as 80 percent or even shutting lights off altogether, further extending energy savings.
Could networked lighting controls be your starting point for integrated building controls? Get more details by downloading Networked Lighting Controls: Your Start to Smart Buildings.