Three Things Keeping Facilities Managers Up at Night
November 20, 2023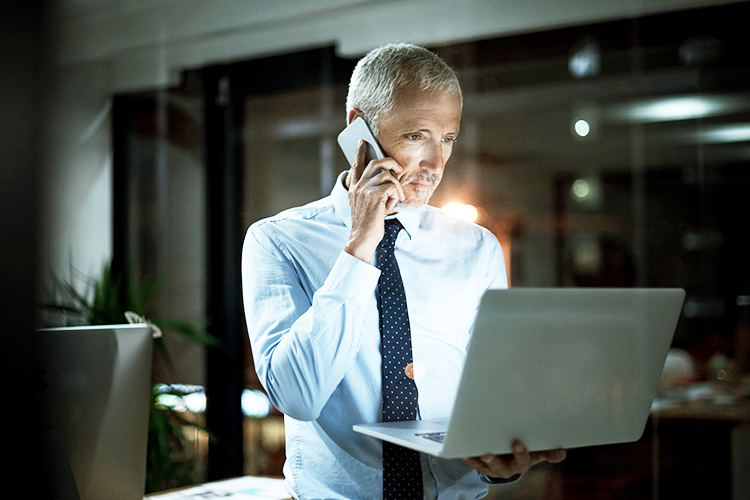 Cost. Time. Communication.
If you're a facility manager, most of the issues you're dealing with on a daily basis—as well as the ones keeping you up at night—fall into these three categories.
From our 20+ years of partnering with facilities managers with operations ranging from multi-acre distribution centers to decentralized retail operations with thousands of locations nationwide, we've witnessed these cost, time and communication issues firsthand. As a turnkey service provider, EMC has made it our business to help you address them. Here's how:
Cost
There are three ways EMC helps customers address cost issues: through the use of our third party labor network, by maintaining detailed audit records and by leveraging our buying power.
As a fledgling company 20 years ago, we used to downplay our third party labor approach because it wasn't the popular thing to do. However, it provided a way for us to have a national reach that was otherwise cost prohibitive, and we were confident that we could forge strong, lasting working relationships with these partners.
Today, our robust Labor Partner Network is a strength that helps us differentiate ourselves from our competition and meet aggressive service level agreements (SLAs). For instance, say an emergency outage occurs for a customer in Southern California. No problem! We have multiple service partners as dispatch options. We can send the one that best fits the needs of the customer.
Working with EMC as a turnkey service provider usually means we audit your facilities for the project at hand. But we also file those audits so they can be referenced for service calls or future projects.
We've seen this play out particularly with LED lighting relamp projects. Having completed an audit, we can keep costs low because we did the initial work and have been your service partner. This eliminates the need for multiple visits. We can go in, replacement product in hand, knowing exactly what needs to be done on the first visit.
Lastly, our turnkey approach—especially for lighting—gives us buying power that helps customers save.
We do thousands of projects a year and have strong relationships with all kinds of manufacturers. This means we can leverage our buying power with them to save on materials for lighting projects as well as service calls.
Time
As a facilities manager, you're worried about time. This includes determining who handles open work tickets, closing them quickly and preventing issues from reoccurring in the future—you fight a constant "time suck" from doing this.
Part of what EMC has done to be an effective, trusted partner is training our service coordinators to recognize the realities you face on a daily basis. We task them with determining the right triage process for each customer. In some cases, this means asking, "Do we need to even run a ticket?"
As your service partner, we come with this knowledge, learn your processes and then execute them like you would—even directing dispatch on how to handle a call. And we bring our extensive Labor Partner Network to the table to cover issues that are immediate or impact specific geographies. With the level of coverage EMC provides, time is back in your hands to tackle other issues.
Communication
For EMC, communication is core to our partnership approach. We bring knowledge, expertise, transparency and commitment to building strong two-way communication channels. Our customers experience this with the 24/7/365 on-call service we provide. Our people take the call day and night—it never gets passed to a call service.
We also "speak your language," operating in your preferred facilities management platform—be it ServiceChannel, Fexa or even old school phone and email. Our service coordinators rely on detailed documentation and will always know the current status of your ticket and what's being done to close it out. Just like your own staff, you will have familiar people who know your account and there is always someone else ready to help.
EMC also prides itself on creating lasting relationships. Many of our customers started working with us 20 years ago with simple lighting retrofits. Since then, we've worked through LED lighting, reLED and branched out to building controls and EV charging station implementations. Our customers aren't EMC's only long-tenured relationships. Our careful vetting and relationship building with labor partners means many of them have been with us since the beginning as well.
What can EMC do for you?
If you have needs in the on-demand/break-fix space or face cost, time and communication hurdles with current providers, reach out to the Service Team at EMC. Together we can explore ways to solve these issues and get you a better night's sleep!
Bart Lutton is Director of Service for EMC. He brings national big box property and facilities management experience to EMC and his team.