Two Ways to Learn How Vendor Neutrality Really Works
January 23, 2019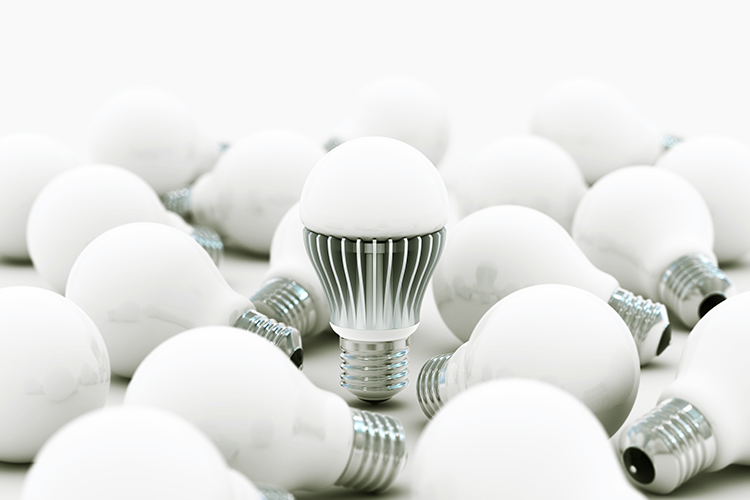 Vendor neutrality, the practice of using products from multiple manufacturers in a single lighting and controls solution or application, has increased in importance for the lighting industry. Driving this change is the industry's rapid transition from metal halide and fluorescent lighting technologies to the vast world of light-emitting diode (LED).
As a turnkey lighting + controls + IoT services provider, EMC has long embraced vendor neutrality. It's helped us maximize lighting solution performance, increase energy savings and lower project payback timelines, as well as enhance flexibility for our customers.
However, for many, it's a new approach, especially for facilities who traditionally purchased fluorescent lighting technologies from separate fixture manufacturers and component (lamps and ballasts) manufacturers.
So how can you get started? EMC Solutions Engineer Tony Johnson gives you two ways to learn how to minimize installation costs and maximize energy savings and payback for your next LED lighting and controls projects:
1. Read the white paper
Download the white paper: The LED Tipping Point Effect: How Widespread Adoption of LED Lighting Technologies Gave Rise to Vendor Neutrality
In this white paper, Tony examines the rapid rise in LED lighting technology and the factors driving its standardization. He provides a case study that demonstrates how prioritizing sites and identifying optimal fixture solutions from a large variety of manufacturers can deliver the best project savings. The white paper also examines who coordinates the project and manages warranties.
2. Watch the webinar
Held live December 5, with an audience including global companies, educational institutions and utilities, Tony expanded on the white paper, explaining why the least expensive product isn't always the best product, providing sound rationale for considering new manufacturers and demonstrating the importance of getting expert help when navigating an LED project.
The audience itself verified what's important when considering an LED lighting project with most identifying "Quickest Payback" as the leading factor, getting 40.1 percent of the audience's vote, closely followed by "Total Cost of Ownership" (TCO) at 28.5 percent and "Operating Cost Reduction" at 25.7 percent.

As webinar attendees learned, no matter what your priority, vendor neutrality can help you achieve your objectives for your next LED lighting project.
And, you can leverage EMC's prioritization tool, a proprietary web-based application, to identify the best opportunities for your priorities. Ideal for the budgeting process, it considers site locations, energy costs as well as current utility incentives and rebates along with your desired payback, TCO, operating cost reductions and sustainability goals.
The white paper and webinar recording are there for your review. Take a look and then let us know how we can help! Contact EMC today about vendor neutrality.