Healthcare: Need a Lighting Facelift? An RX for Energy Savings
April 11, 2013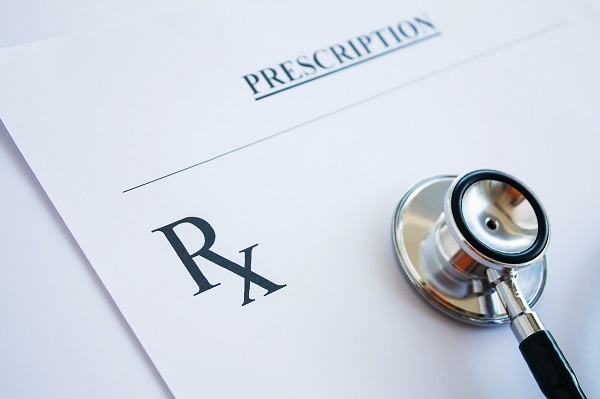 Hospitals.
Growing up, when I'd hear that word all I would picture were sick people in patient rooms. Then along came George Clooney and Julianna Margulies, and my knowledge of hospitals expanded to the drama of ER.
However, my perception of hospitals is much different now that I am in the lighting industry. First off, it's not "hospitals." EMC services the Healthcare market.
Second, my youthful, naïve view of hospitals as benevolent institutions is long gone. Hospitals—as well as the rest of the healthcare market—are big businesses in stiff competition with each other.
Third, and most important for what I do: Just about every market that EMC services is represented in a typical hospital in some way.
Parking? You bet. Surface lots and ramps abound at hospitals.
Commercial? Definitely. Most modern hospitals have large office and research areas, as well as conference centers.
Retail? Check. More and more, patients and visitors are requesting commercial presences in hospitals, giving them access to everything from books to banking in their time of need.
Industrial? Sure. Its light industrial, but the back-of-house areas look very much like many industrial spaces EMC retrofits.
And I haven't even mentioned the patient rooms.
Each of these spaces represents an opportunity for not only energy savings, but also maintenance prevention and aesthetic improvement.
Parking
Parking areas are a great spot to start a campus-wide retrofit. Operating hours are long (sometimes 24/7), fixtures are inefficient and often unappealing, the areas are customer-facing, and many utility programs are incenting LED retrofits. These factors all contribute to the fact that this is probably the highest payback opportunity at most healthcare facilities. In addition, you will improve the look of your facility and increase actual and perceived safety for your patients, visitors and doctors. So it's no surprise that parking areas are often Phase I of a facility-wide lighting upgrade.
Back-of-house
The back-of-house areas might not be as visible as retrofits in other parts of a facility, but there are a couple good reasons why these spaces are often best suited for a Phase II. Very often these areas have been ignored for years, with sporadic re-lamps and antiquated fixtures/lamps/ballasts.
It's still common to see T12 lamps in these areas, which would increase the need for a retrofit. T12 lamps are in the process of being phased out with bans on U.S. manufacture and import. You'll still be able to get your hands on them for a few years, but they will be more expensive. Luckily, T12 rebates are going strong—but don't play the waiting game on your T12 lamps. Those who hold out until the very last minute will probably lose out on utility incentives.
Patient Rooms
The rise of LED lighting brings dual benefit to patient rooms, maximizing both energy savings and aesthetics. Designers have more choices, including color options. Their designs usually provide a higher level of controllability, which often lead to patients opting for lower lighting levels.
Commercial/Retail
For our purposes here, I'm going to treat the Commercial and Retail spaces as one. There can be a wide variety of lamps and fixtures in these areas. Depending on the existing technology, energy rates and available rebates, these areas can range from "retrofit as soon as possible" to "let's wait on LED a few years."
In some cases, when competition amongst hospitals is fierce, these retrofits would be more about aesthetic upgrades with bonus energy savings than straight-up efforts to conserve energy. Alternatively, some facilities decide on a mix. They roll in a couple of these potentially longer payback areas with some shorter payback areas to still maintain a strong payback while covering some of these more visible areas.
Healthcare facilities are certainly some of the most complex facilities to audit and retrofit. Yet, this mix of lighting environments is familiar territory for EMC. Through EnergyMAXX, EMC's audit and prioritization process, our customers realize significant energy savings while striking a balance between energy savings and lighting enhancements.
EMC's retrofit process is also in keeping with the 24/7 nature of healthcare facilities. Our collaborative approach to installation minimizes disruption, ensuring patients immediately benefit from enhanced safety and aesthetics.
Tony Johnson is Energy Management Collaborative's Technology Manager. In this role he combines his background in lighting & controls design and solid state light fixture design with his expertise in energy savings to evaluate emerging technologies for EMC customers.