Discover your Speed of Execution Savings
March 8, 2019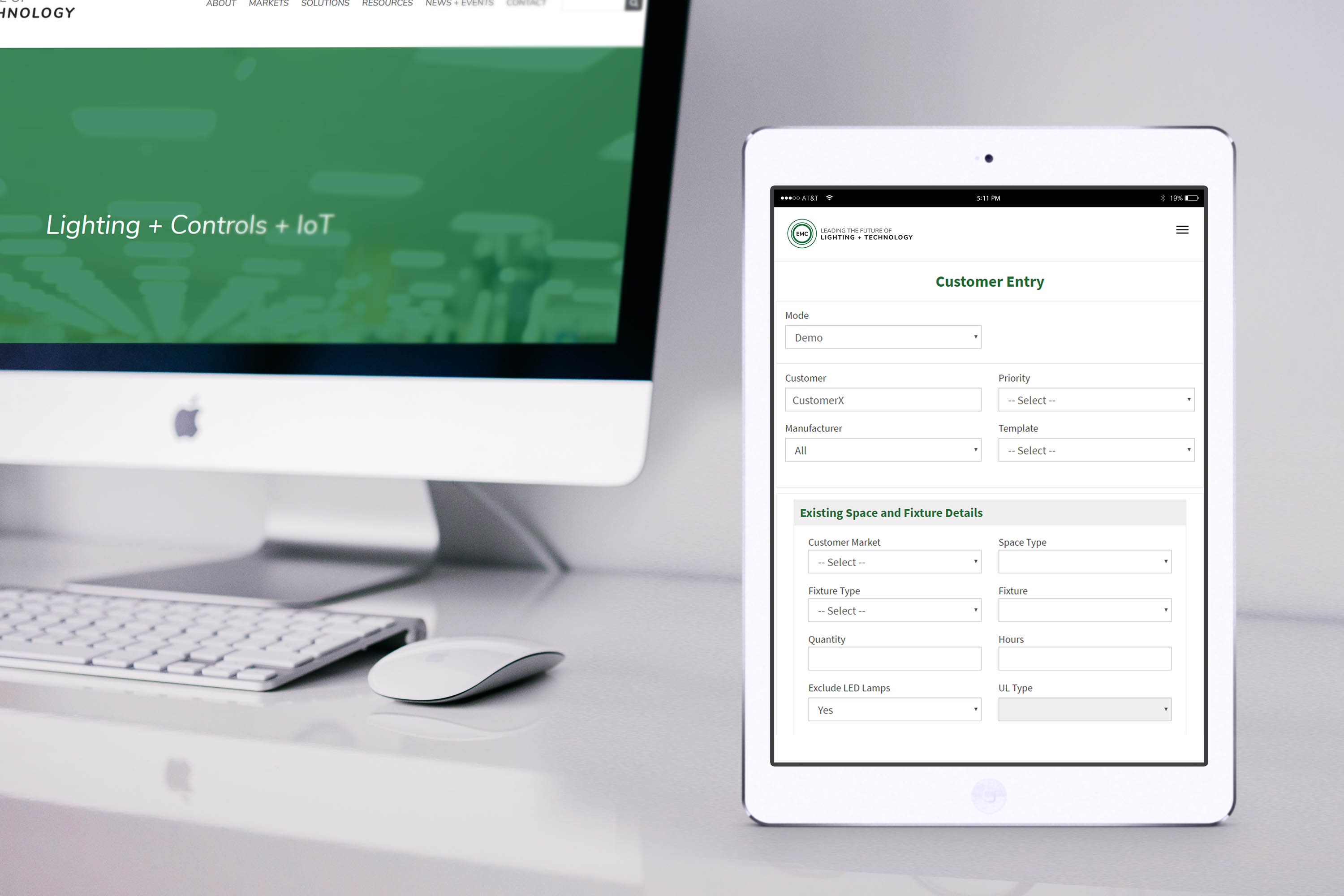 What might Speed of Execution look like for that LED lighting and controls project you've got in the budget and are just waiting to begin?
You can let your imagination run wild, or see what real insights you can gain from EMC's scenario planning tool to successfully complete your project, offset project costs with valuable rebates and incentives and begin the energy savings—as quickly as possible.
EMC's proprietary tool, EnergyMAXX®, models various desired outcomes including payback, considers factors that impact your facilities based on your business market, and accounts for the number of sites included in your lighting and controls project.
EMC Speed Drivers
We also look at project factors that we as a seasoned lighting and controls services provider can influence. They include:
Improved installation/labor coordination. EMC has the flexibility to move across regions, keeping pace with the schedule based on store needs and conditions like weather that may impact the schedule.

We work with labor partners large and small across regions. Our labor partners are thoroughly vetted and we provide strong coordination and communication for each project so that installations are performed consistently for all your locations. EMC's tool provides an estimate of both EMC and non-EMC crew that will be part of your project.
Expedited incentive processing. Every day that goes by is a risk that utility programs will run out of money or be put on hold or discontinued.

EMC's investment in its relationships with hundreds of utility providers and its successful experience with processing enables us to expedite rebates and incentives. In some cases, our strong relationships with utilities mean we deliver savings to you faster or apply prescriptive incentive programs for your project.
Sourcing and logistics improvements. EMC's ability to provide just in time delivery of materials to each site means product isn't impacting your business operations while you wait for your installation to begin.
We provide a number of options for logistics including third party, labor partners and straight to the dock. Our sourcing processes also allow us to be sensitive to best in class product selection: we can help you identify the right product for your project, but also the one that won't compromise the timing of your project.
Days/Conversion timeline. Based on industry standards and other turnkey players out there, a retail operation with 200 locations might expect their project to take six months.
At EMC we like to challenge ourselves to do better and align our processes so that we can complete a project that size in three months. After all, three months of energy savings across that type of portfolio is substantial.
What will you do with your savings?
The tool provides insights on what Speed of Execution means to your organization and the opportunities it affords. Opportunities to use the savings to complete more sites. Opportunities to meet sustainability goals sooner. Opportunities to achieve unexpected bottom line savings.
Talk to us about how we can help you get started on your upcoming LED lighting and controls project.