2018 Rebate Reflections
December 12, 2018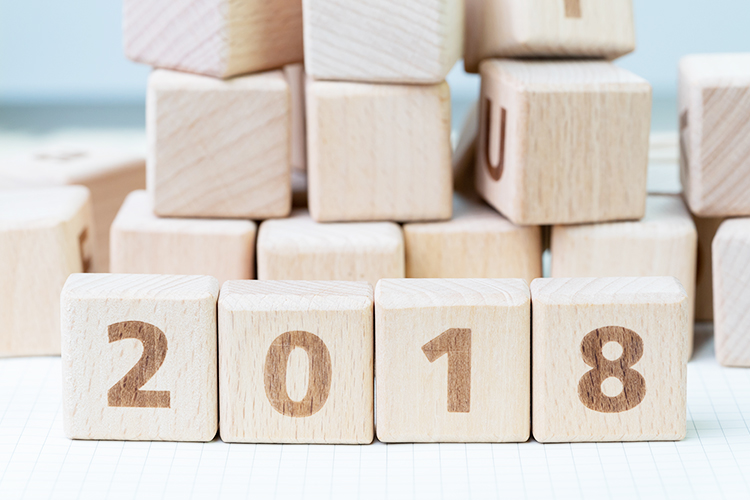 It's hard to believe we are already at the end of 2018. It was another successful year of capturing top rebate dollars for our customers. Now, as the calendar winds down, it's a great time to reflect on trends and changes we've seen in lighting and controls programs and anticipate what to expect for 2019.
Reduced Rebates
While it's never pleasant to see rebates reduced or eliminated completely, in some cases it makes sense. As the cost of LED technologies gradually decrease, it only seems logical that utilities will adjust their incentives accordingly.
Two examples of where we saw this in 2018:
Effective September 1, Xcel Minnesota and Colorado programs drastically reduced their exterior lighting program and adjusted their troffer rebates for kits and fixtures to be the same value.

Two factors drove this reduction for exteriors. One, they were very, very lucrative and two, exterior lighting doesn't reduce peak demand. While exterior lighting retrofits are fantastic and important ways to reduce energy consumption, this utility likely captures more value for reducing their peak.
In August, Seattle City Light went from $.23/kWh saved for large commercial lighting retrofits to LED fixtures or retrofit kits and standard controls to $.15/kWh. This seems like an appropriate adjustment and $.15/kWh still provides a healthy incentive.
Increased Rebates
Rebate reductions weren't the only story in 2018. Some utility programs bucked this trend and surprised us by increasing their TLED rebates. We attribute this to LED lighting's continued ability to drastically reduce energy. This continues to sustain their very powerful presence in the industry. Examples here include:
PECO in Pennsylvania upped their game this year by increasing their rebates significantly in May. PECO incentives for TLEDs jumped to $6 per tube for types A, B and C, which is a significant TLED incentive. This rebate is good through April 2019.
Black Hills Energy in Colorado and Wyoming started offering increased incentives for TLEDs now through the end of January. Check with your EMC professional for details.
Emerging Networked Lighting Controls Rebates
Starting this year, we've seen more programs specify rebates for networked lighting controls, including implementing strategies such as daylight harvesting, scheduling and high-end trim. Utilities are incentivizing these programs in multiple ways, such as per watt controlled, per square foot of space controlled and per additional kWh saved with the controls.
Previously most controls programs were based on occupancy sensors or photo-cells with a per sensor incentive. These incentives still exist. However, with networked lighting controls (NLC) becoming more prevalent it's evident that the programs needed to change to accommodate the new additional capabilities that networked controls provide.
Many of the programs for NLC systems do require some sort of monitoring and reporting for post-installation measurement and verification.
Looking Ahead to 2019
I expect to see more programs designed for the implementation of NLC systems next year. As energy management systems for whole buildings become more sophisticated, the capability for lighting systems to be networked is more important than ever.
I expect that more utilities will also require NLC systems to be DesignLights Consortium (DLC) listed, as DLC is a major driver in lighting systems qualifying for incentives.
DLC established the first version of the qualified products list and specification requirements for NLC in 2016. Since then, the number of NLC products on the list have more than doubled.
Just as the introduction of LED lighting was immediately followed by technical requirements established by the DLC with utilities following suit in enforcing those requirements for rebates, I suspect NLC systems are on the same path.
While I also believe we'll continue to see some additional program reductions in 2019, there is nothing preventing bonus rebates and promotional rebates from popping up at any time.
Jolene Fenn-Jansen is Energy Management Collaborative's Manager of Customer Incentives. In this role she utilizes her knowledge of incentive programs nationwide to expedite the application process and secure maximum incentive dollars for EMC customers.