How to Make the Most of Impending Fluorescent Phase-outs
November 16, 2022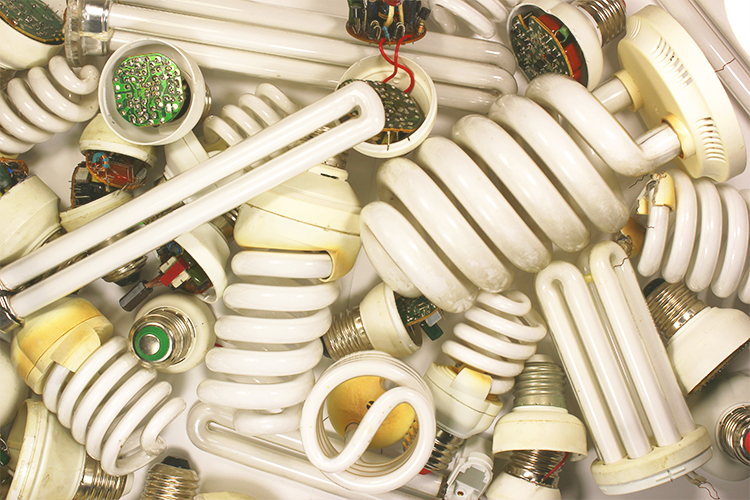 Forward-thinking leaders know the balancing act of determining when to adopt new, more efficient technologies and when to stick with tried-and-true solutions. New realities are inspiring every business to find ways to reduce energy consumption and be more mindful of their emissions to take a more active role in realizing a carbon-free future. As highly-efficient LED lighting has become more versatile and practical, facilities have struggled with when―or if―to make the switch.
In some cases, legislative changes force a transition to simply maintain compliance with ever-changing energy codes. Historically, there have been lighting phase-outs in the United States over the past 20 years―most notably in 2009 when The Department of Energy announced the eventual phase out of 1.5-inch diameter fluorescent T12 tubes, with all production ceasing after July 14, 2012. This change created an environment that allowed some states to ban other lamps, with High CRI T8 linear fluorescent tubes being the most prominent.
These forced changes can feel frustrating, but they also provide the opportunity to take advantage of multiple benefits of advanced LED lighting technology. Improved light quality, more light, reduced maintenance costs and the ability to take advantage of utility incentives are some of the ways LEDs can improve existing spaces while creating new efficiencies and cost savings.
Legislators Focusing on Health + Safety Risks of Fluorescent Lighting
Due to its high versatility and energy savings over other incandescent and halogen options, fluorescent lighting has been a mainstay for many commercial, industrial, educational and health care facilities for decades. But the unfortunate reality is that all fluorescent lamps contain mercury―a harmful neurotoxin with zero tolerance for exposure, especially for young children.
Fluorescent lighting health risks and environmental impact have been driving major changes around the globe. In Europe, the RoHS (Restriction of the use of Hazardous Substances) directive forced the ban of all ring-form T5/T9 fluorescent bulbs along with the recent update to ban the sale of all T8 tube fluorescent bulbs by the end of 2023.
U.S. Fluorescent Lighting Bans Are Starting
These changes are a bellwether for similar regulatory and legislative changes in the U.S., with some states already enacting legislation to restrict the use of T5/T8 fluorescent lighting.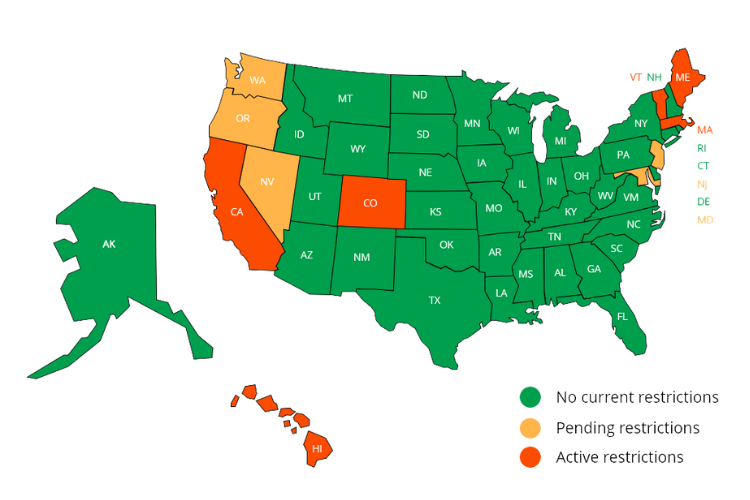 Vermont has taken the lead with its first-in-the-nation policy to phase out most fluorescent tube lights. New legislation will ban sales of 4-foot linear fluorescent light bulbs, the most common type on the market, starting January 1, 2024.
During the recent EEI Fall National Key Accounts Workshop in Indianapolis, it was confirmed that Vermont has also banned the sale and delivery of Compact Fluorescent Light (CFL) bulbs as of February 17, 2023―and California has a similar CFL ban starting January 1, 2024. Rhode Island and a handful of other states have related legislation pending―signaling the likelihood of more states to follow in the coming years.
LED Lighting Delivers Significant Efficiency Gains
While minimizing pollution and greenhouse gas risks, these legislative changes also provide excellent opportunities to gain efficiencies. According to the American Council for an Energy-Efficient Economy (ACEEE), a worldwide transition to more efficient LED lighting alternatives would reduce global power demand by 3%.
A recent study by the Appliance Standards Awareness Project concluded that Vermont could see $167 million savings in reduced utility bills by 2040, based on the estimated 1,000-gigawatt hours of saved electricity from transitioning the 4' fluorescents to energy efficient LED alternatives.
Making the switch to LED lighting sooner also delivers maintenance savings as LED lights typically last up to 60,000 hours―compared to 10,000-40,000 hours for fluorescent lights, depending on shape. Integrated LED lighting kits have even longer lifetime ratings and are much more energy efficient―and LED fixtures with controls can provide greater flexibility to dynamically change the color and brightness to make spaces more visually appealing.
Take Advantage of Incentives by Starting Now
Beyond the long-term energy savings and impending need for compliance, upgrading linear fluorescent lighting provides the opportunity to take advantage of current utility provider incentives to help fund and offset the costs of upgrading to more efficient lighting.
However, there's a catch: Since these incentives are influenced by legislation, such as the recently passed Inflation Reduction Act, there are time parameters and other legislative changes to consider. In the case of the Vermont fluorescent ban, utility providers will have no reason to offer lighting upgrade incentives once the ban goes into effect in January of 2024.
How EMC Can Help
Choosing an experienced implementation partner can make all the difference in quickly and efficiently completing your lighting upgrade project.
EMC's proprietary tool, EnergyMAXX®, prioritizes your portfolio based on various outcomes including payback, energy savings, incentives and best-in-class solutions to maximize your spending in your fluorescent lighting transition initiative.
As the trusted partner of a broad range of multinational retail, commercial, health care, industrial, hospitality and other specialized businesses, EMC has the experience, industry-proven approach and Labor Partner Network resources to implement Lighting and Technology systems and service solutions at scale.
If you're considering a fluorescent lighting replacement project, let's talk about how EMC can help complete the project faster and capitalize on potential incentives and energy savings.
Matt Mazzola is EMC's vice president of sales and marketing. With more than 25 years of experience in the lighting, electrical and electronic manufacturing industry, Matt has held leadership roles for industry firms including manufacturers of wireless HVAC and lighting controls, lighting components and fixtures. ​​​​​​