When There's NO Time for an RFP
February 25, 2020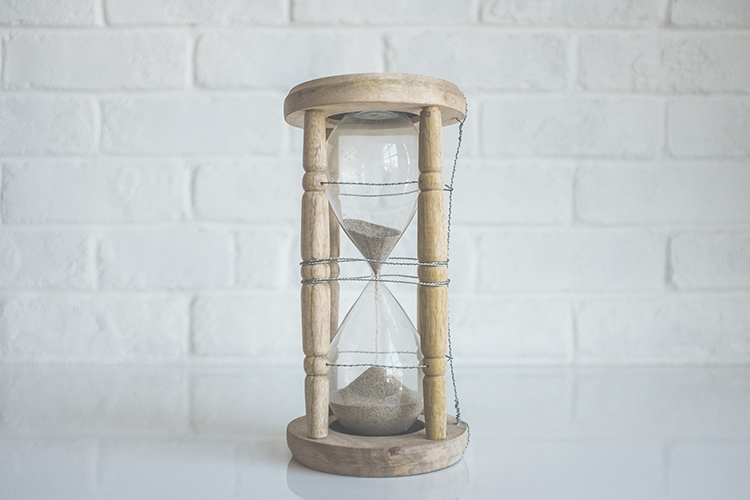 Many organizations have an RFP process for capital projects. This is great if you know exactly what your project entails, and you have lots of time to find that right implementation partner.
Unfortunately, there are often multiple forces at work, especially when it comes to lighting and controls retrofit projects. Along with technology advancements and everchanging utility and government incentives, there are also evolving trade agreements, tariffs, pandemics and more creating opportunities and causing problems that require you to act faster than the typical request for proposal (RFP) processes allow.
We've long advised clients to skip lengthy RFP processes and go with an expert, but here's what some current EMC customers are facing:
1. External opportunities and threats mean they need to move fast. We've talked about the volatility of valuable incentives savings. Recently rising costs and scarcity stemming from changing trade agreements and new tariffs have caused some EMC clients to purchase lighting product and schedule upgrades for quick turn-around to address.
This was the case with a nationwide rural lifestyle retailer, who sought to quickly execute a capital expense project to update exterior signage and wall packs for more than 400 stores before tariffs increased the cost of their desired lighting project.
2. It's difficult to determine the actual scope of work up front. From the number of boom lifts required to how materials will get distributed to locations, it's hard to imagine all the details of a lighting and controls project at the time an RFP is issued, and it's easy for costly details to be left out or opportunities to be ignored.
RFPs often begin using a procurement lens: What materials do I think I need to order? It's starting with a blank slate, a guessing game of how the plan will match reality.
There is the risk of overspending. Will potential price hikes from impending tariffs threaten your budget? Just how easy will it be for installers to access your lighting? How easy is it to identify the emerging and unfamiliar technologies that could best meet your project or financial objectives?
Without having all the details up front, what you think you want and what you need could be two very different things and problems arise when the winner of the low-cost proposal is not capable of meeting actual requirements for the price they quoted.
Rather than shopping for the right project, look for the right service partner. This is a team of experts that listens to your objectives and helps put a plan in place to achieve them the best way possible. Questions to consider include:
1. Can they come up with creative implementation solutions? Expectations and reality are rarely the same. Take the retailer implementation mentioned earlier. The need to act quickly meant forgoing the audit process. This would have quickly revealed that much of the outdoor signage retrofits involved working around stocked exterior retail space and identified whether wall packs were on the stores' circuits versus the landlords.'
In this example the creativity arose from needing a boom lift more than expected, and it essentially shaped the installation process. The boom lift was used the first day of an install to check and replace the wall packs if needed and determine the type of sign. (Originally thought to be similar, reality proved there were five different signs in 12 different sizes!) The second day involved retrofitting the signs and fixing any remaining issues with the wall packs.
2. Are they watching your projects costs like they are their own? EMC's vendor-neutral approach is a standard way we keep project costs down, but we are always looking for ways to make projects more efficient and less costly.
An opportunity to save on the retailer project became apparent as lighting product was shipped out to locations. By shipping enough wall packs for use in three locations to the first location and then having EMC installers take the remaining product to the next two locations saved shipping costs and kept installations on time.
3. Are they going to be there for you for future projects? While it's nice to turn to those familiar faces you've worked with in the past, you want to make sure that your implementation partner has the service capabilities you need and can best help you maintain your warranties after the project is complete.
In the retail example above, EMC worked with the company's Procurement Team to review the data and it became clear immediately that more wall packs had been ordered than would be needed and the excess could be returned.
4. Can they work well with your team? You want a service provider who can quickly partner with people in your organization and immediately understand the shared goals, objectives and processes. In addition to rapidly forming strong working relationships, they should be skilled at communicating and sharing their project expertise in a way that is helpful to your team.
RFPs provide that initial view of what a lighting and controls project can look like and the budget parameters you want to keep. However, finding that right implementation partner can help make your project a successful reality. In the case of this retailer, using a boom lift for two days would have seemed excessive if included on an RFP response and purchasing an excess of 700 wall packs would look illogical. Instead, the customer came in eight percent under budget.
Working closely with the right implementation partner helps define realities like these and ultimately deliver the project on time and under budget.