Utility Programs: Savings Opportunities for the New Decade
December 16, 2019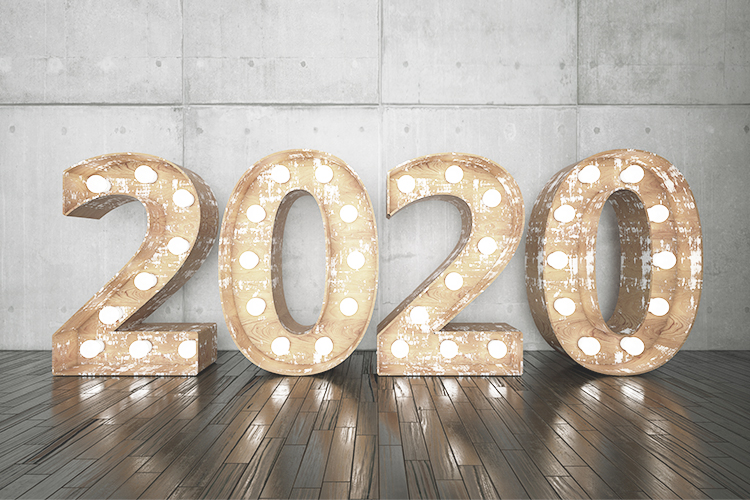 It's hard to believe we are at the end of 2019 and entering a new decade. I guess it's true what they say: Time flies when you're having fun…saving energy that is!
Now is also the time to reflect on the past year's programs and look ahead to the new:
In 2019 there were some great bonus/increased incentives:
ComEd increased from $.40/watt to $.50/watt for lighting measures.
DTE offered a 30-50% bonus for chains and franchises, depending on number of locations, that expired October 31, 2019.
Energy Trust of Oregon offered 40-60% on exterior, high-bays and occupancy sensors for projects approved between July 1 and September 30 and completed by December 15, 2019.
Next year also looks promising for lighting and controls incentives. With that said, there will likely be some reductions in 2020. This will be a critical year if you are depending on incentives to get your lighting projects done. Beyond 2020 we expect significant reductions in lighting incentives to continue.
Pepco and Delmarva in Maryland
These are some of the top lighting incentives in the country, and I anticipate they will continue through 2020. However, their current program cycle ends this upcoming year and we can expect some significant changes to lighting in 2021. If you have projects that need to be done in Maryland, 2020 is the year to get them completed.
ComEd in the Greater Chicago Area
The Windy City has top notch incentives for LED lighting with networked lighting controls. This will include a bonus of $.15/kWh saved—if measurement and verification are performed post project. This equates to real dollars.
Don't skimp on your retrofits here. Futureproof your facilities and install networked lighting controls. These incentives will likely pay for the additional investment of the control system and you will reap the benefits of having much deeper energy savings than a traditional retrofit.
PECO in the Greater Philadelphia Area
Here's another program with a cycle that ends in May 2021. Again, I anticipate lighting incentives will be drastically reduced at that time, so I recommend completing retrofits in 2020 to ensure you take advantage of their current offerings.
As building codes change and begin to require more stringent lighting power density requirements, the trend in lighting incentives will continue to decline. Considering these current incentive offerings, along with immediate energy and maintenance savings, and the drastically improved light quality a retrofit provides, you don't want to delay!
Don't have the capital funding in your budget? No problem!
Some utilities now offer on bill financing and there are lighting as a service programs that allow you to do projects now without impacting your capital budget. Contact your EMC representative to identify your best options.
To sum it up, 2020 looks to be another fruitful year of significant incentives for your lighting and controls projects. However, as we look to years beyond, they will continue to diminish. Take advantage of these programs while they last!
I wish everyone the happiest of holidays and may your lights shine bright!
Jolene Fenn is EMC's Manager of Customer Accounts and Incentives. In this role she utilizes her knowledge of incentive programs nationwide to expedite the application process and secure maximum incentive dollars for EMC customers.
​​​​​