EMC Sourcing: Where Every Day is Black Friday
November 20, 2017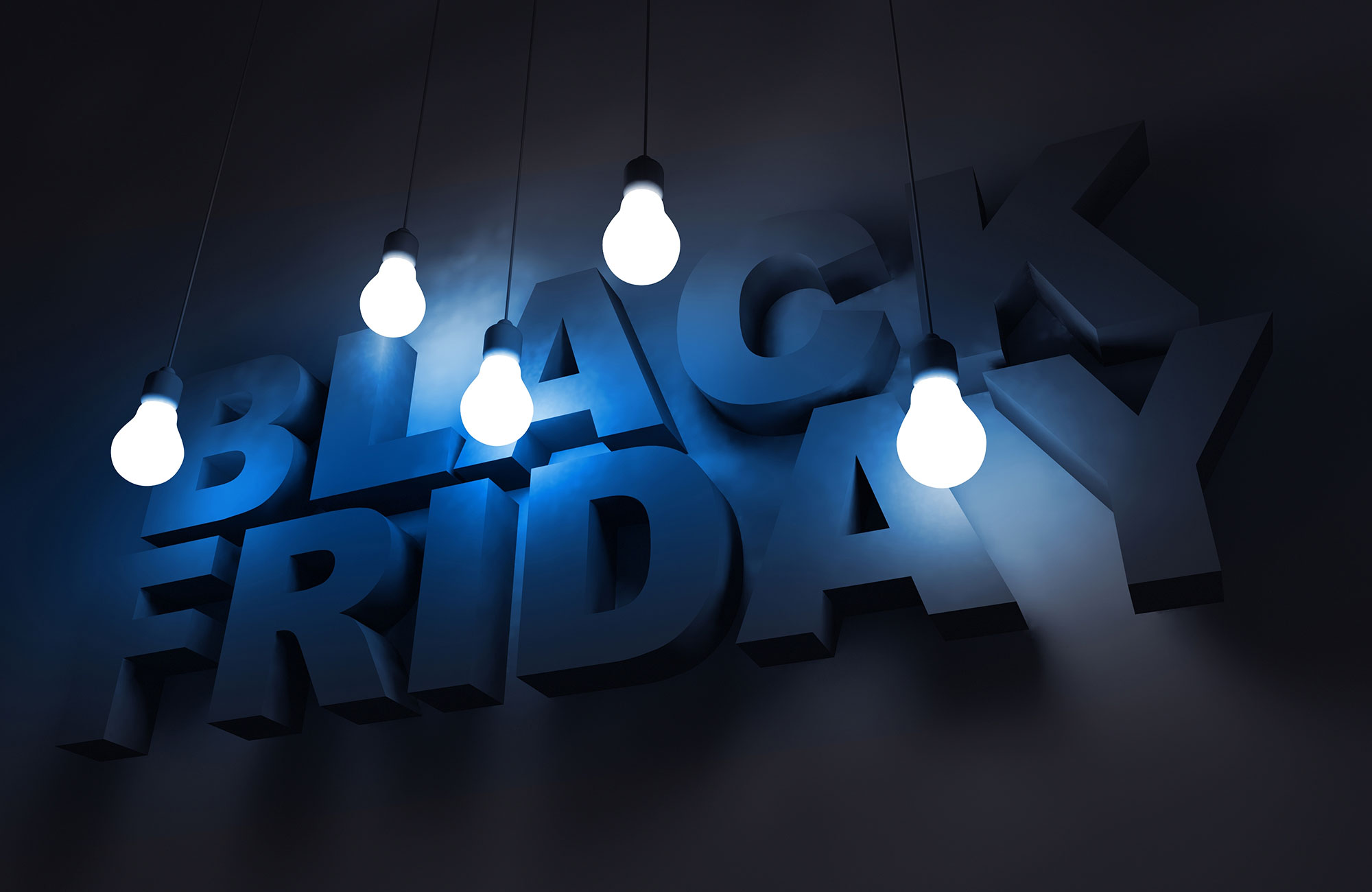 With Black Friday approaching, holiday shoppers are already beginning to strategize. They are researching wanted items, who has the best price and the best way to obtain them.
When it comes to lighting and controls products, every day is Black Friday for EMC's Sourcing Team. However, instead of finding the perfect sweater for Uncle Ted, we are tasked with everything from identifying the right LED lighting and controls products and negotiating the best price to having all of the materials ready just before installation and dealing with any issues after the lighting project is complete.
The Sourcing Team is structured to best help EMC clients before, during and after their lighting and controls installations.
Where to Shop?
As material experts with deep but neutral relationships with many vendors, the Sourcing Team considers a number of factors that are unique to each client including who they are, the relationships they have with certain vendors and the quantities of product purchased.
EMC has also impacted the way manufacturers distribute their lighting products. What was traditionally a regional approach involving multiple players—manufacturers' representatives, distributors and regional contractors—is now more direct with our turnkey national lighting and controls projects.
EMC is familiar with manufacturers' processes and relationships and has a successful track record with them. While we advocate a best-in-class-approach to selecting lighting and controls products, we can successfully work with clients' existing relationships to identify good product options.
Once we know the parameters for our product search we help the EMC Design Team identify options that meet the criteria set by the client. Important specs like efficacy, optics, lead times and ease of installation requirements are identified and considered.
Brand Name or Not?
Just like the consumer products at the center of Black Friday shopping, brand names have meaning in the lighting and controls world.
We refer to those manufacturers who have been in existence for decades and will continue to be around to honor their warranties as "Tier 1" vendors. They have familiar names and often established relationships with EMC clients.
However, we see great value in the "Tier 2" vendors that are out there. These manufacturers are often privately held and able to push the envelope to provide superior products that are sometimes even above their Tier 1 competitors when it comes to efficacy and optics. Other times they fit the bill for products that need to be available quickly. Adding great prices and the ability to customize makes Tier 2 vendors great options for EMC lighting and controls projects.
Rebates and incentives also play a role in which products are selected. Once requirements are defined, products that meet that criteria are reviewed by EMC's Incentives Team to see which ones qualify for utility savings that can be applied to the project.
Ready for delivery?
After products are identified and incorporated into a lighting and controls design, the Sourcing Team shifts its focus to logistics and forecasting. We specialize in large rollouts—forecasting everything from material purchases, material logistics and install schedules.
We combine lead times and installation schedules into a hard forecast, presenting clients with a full schedule for their installation that incorporates EMC processes designed to make the install go quickly and effectively.
Have a Return?
The EMC Sourcing Team addresses issues that may arise during installation such as defective product to short or damaged shipments. We also track every change that happens to a job. Our focus is to find root causes for any issue. This makes us better at what we do and helps manufacturers create more efficient and effective products, therefore enhancing our customers' overall experience.
Ultimately EMC does the shopping for your nationwide lighting and controls project. The strong relationships we maintain with manufacturers creates buying power that benefits you. And we keep the schedule so you don't have to.
Stephen Lee is EMC's Sourcing Manager. In this role he is responsible for day-to-day operations across the pre-sale, post-sale and claims teams within the Sourcing department.