Best-in-Class Lighting: Take a Vendor Neutral Approach
June 6, 2016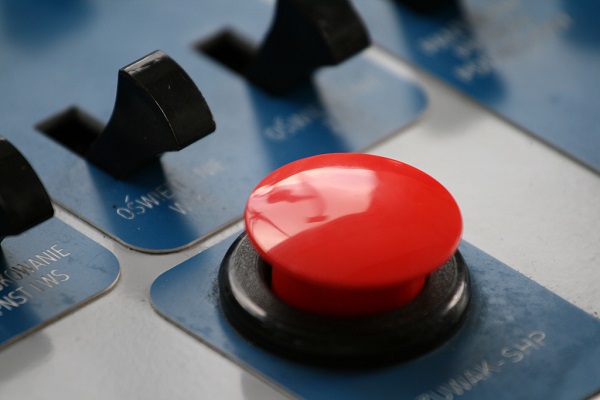 You've grown tired of looking out across your uneven and dimly lit facility and are ready to make a change.
You have great expectations for the lighting retrofit you're planning. Not only will it transform your facility's work environments, but it will end your dependence on that local electrician, who's become a routine visitor of late, and significantly lower your energy bills.
With an energy audit crossed off your checklist, you know what kinds of lighting products are needed. Now it's time to start shopping.
But as you go into the process, the recent experience of purchasing replacement fixtures for your old lighting infrastructure is fresh in your mind. You are wary of hassles and decide to simplify things.
You're decided to hit the "easy button" and pick that one brand for all of your retrofit's lighting product.
Good idea, right?
Wrong!
Here are five reasons diversifying manufacturers will help you maximize the value of your lighting retrofit:
1. Your new lights won't require replacements for a long while. In other blog posts I've talked about when to make the jump to LED. We've now reached a point where price and performance are making LED's the standard option for lighting retrofits.
The LED solutions you select will perform consistently for over ten years, so ordering replacements are not something you'll have to worry about for years to come. As a result, having one lighting vendor or three isn't going to make much of a difference to your business.
2. You want optimal quality and performance. EMC's vendor neutral approach to lighting technology keeps us familiar with dozens of vendors. While they often sell the same type of products, manufacturers may have an excellent option for the one fixture while simply having an "okay" offering for the other.
Using one vendor doesn't give you the superior quality and performance that choosing the top performing product option does—regardless of who offers it.
3. You want the best pricing. Why should you pay more when comparable or even superior options are out there? As a lighting designer I know my clients like the feelings of safety and stability that come from sticking with those Tier 1 manufacturers—those big fish manufacturers that have been around—and will continue to be around—to honor the 10 year warranties they offer.
However, there are a number of "Tier 2" vendors out there—the guys who are pushing the envelopes to provide superior products at great prices—that get overlooked as a result.
4. You want to qualify for incentives opportunities. Utilities are willing to hand back the money you've already paid them in the form of incentive and rebate programs. These programs can speed up your project ROI or even help you expand the scope of your lighting retrofit.
The standard "prescriptive" programs utilities offer are usually based on certain approved products that are either found on the DesignLights Consortium (DLC) Qualified Products List or possess an EnergyStar rating.
Your decision to stick with one lighting vendor could mean walking away from these additional project savings if your vendor's product is not included in the utility's program. Remaining vendor neutral keeps you eligible for these programs.
5. You want an expert like EMC to manage it for you. Lighting retrofits are a lot of work and can distract you from the important work you do to run your business. Lucky for you, lighting retrofits are EMC's business.
We've made vendor neutrality a cornerstone of our business and have spent years developing strong relationships with lighting manufacturers at all levels. When you work with EMC we apply our expertise and knowledge to help you select the best product from the right vendor.
We then coordinate the acquisition of that product. Worried about warranty management? EMC is skilled at creating and maintaining the documents needed for warranty claims and can do the work for you.
So take your hand off that easy button and give EMC a call. We'll make best-in-class lighting easy for you.


Tony Johnson is Energy Management Collaborative's Technology Manager. In this role he combines his background in lighting & controls design and solid state light fixture design with his expertise in energy savings to evaluate emerging technologies for EMC customers.