Lighting Upgrades: Five Reasons a Turnkey Partner is Essential
January 18, 2023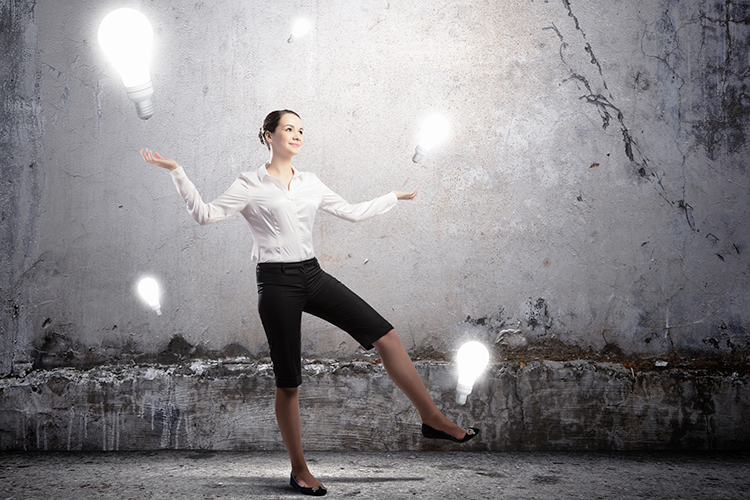 Many operations managers find that dealing with the numerous facets of facility needs for an entire organization, whether it be national or global, can be a real juggling act. But what happens when an impending LED lighting and controls retrofit means adding yet another "ball" into the mix?
It's at that moment you are faced with either taking precious time and attention away from all your normal responsibilities or inviting a new, qualified expert who is turnkey-ready to ensure the success of your lighting and controls upgrade.
Making the decision to partner on a lighting and controls project doesn't come easy. You want to make sure the entity you select is right for your business. Here are five considerations for finding that right service provider for your next upgrade:
1. Tracking + Transparency
You want a lighting and controls service partner that can quickly and competently assimilate to your business and provide clear communication and accountability.
They should be willing to act as your single point of contact for your project and focus on managing your lighting and controls projects for you…and any headaches that go with it.
2. Lighting + Expertise
Your provider should be a LED lighting expert. While LED lighting comes with many benefits, simplicity isn't one of them.
The technology is more complex than traditional fluorescent and metal halide. It involves circuit boards and complex fixtures. It's also more versatile: there are countless options for desired color and light distribution.
In the early stages of the project they conduct an energy audit and assess all the technology options in the marketplace to identify best-in-class solution for each of your site's unique needs.
3. Rebates + Management
While rebates and incentives can be difficult to obtain, not applying for them means leaving money on the table. You want a partner who knows how to use rebates and incentives to significantly offset project costs.
They can submit applications on your behalf, coordinate install schedules and pre-inspections, and deliver 100% of the rebate value to you with industry leading accuracy and time-to-payment.
Make sure the service partner you choose is a trade ally with the utilities in your regions. Trade allies are best positioned to deliver the incentive expertise you need to achieve optimum value from your lighting projects.
4. Speed + Quality
You want a short lighting and controls project turnaround to maximize your energy savings and ensure seamless installation. The ability to deliver these results gets considerably trickier when you have multiple locations across many geographies.
This is one of the biggest drawbacks for managing a lighting and controls upgrade in house. The ability to implement with speed and quality is a real concern and one that good turnkey providers strive to mitigate at every phase.
5. Service + Warranty Management
While your LED lighting may be guaranteed for 10+ years, it doesn't mean you won't have problems. These are complex structures with other electronic components that can fail.
When they fail under warranty, you don't want to be left scrambling. The problem is warranties are designed to be time consuming hassles. Often, you can't even realize the warranty unless the same company who did the service is going to do the fix.
As a turnkey partner, EMC works closely with lighting manufacturers to make the warranty process as easy as possible. By executing the warranty on your behalf, we eliminate the headache of dealing with manufacturers directly and ensure you get what you paid for up front.
Having the right lighting and controls turnkey partner ready to perform for you is a worthy investment for your business. It's a cost-effective way to streamline your process so that you can keep your daily business running smoothly.
At EMC, we made our turnkey project management approach a standardized process, EnergyMAXX, to ensure you don't have to juggle so many balls at once. Using EnergyMAXX we have helped hundreds of clients recognize major savings from their lighting upgrade projects, guiding their success each step of the way.