We're ready for Spring. The 2018 EEI Spring NKAW, that is!
March 23, 2018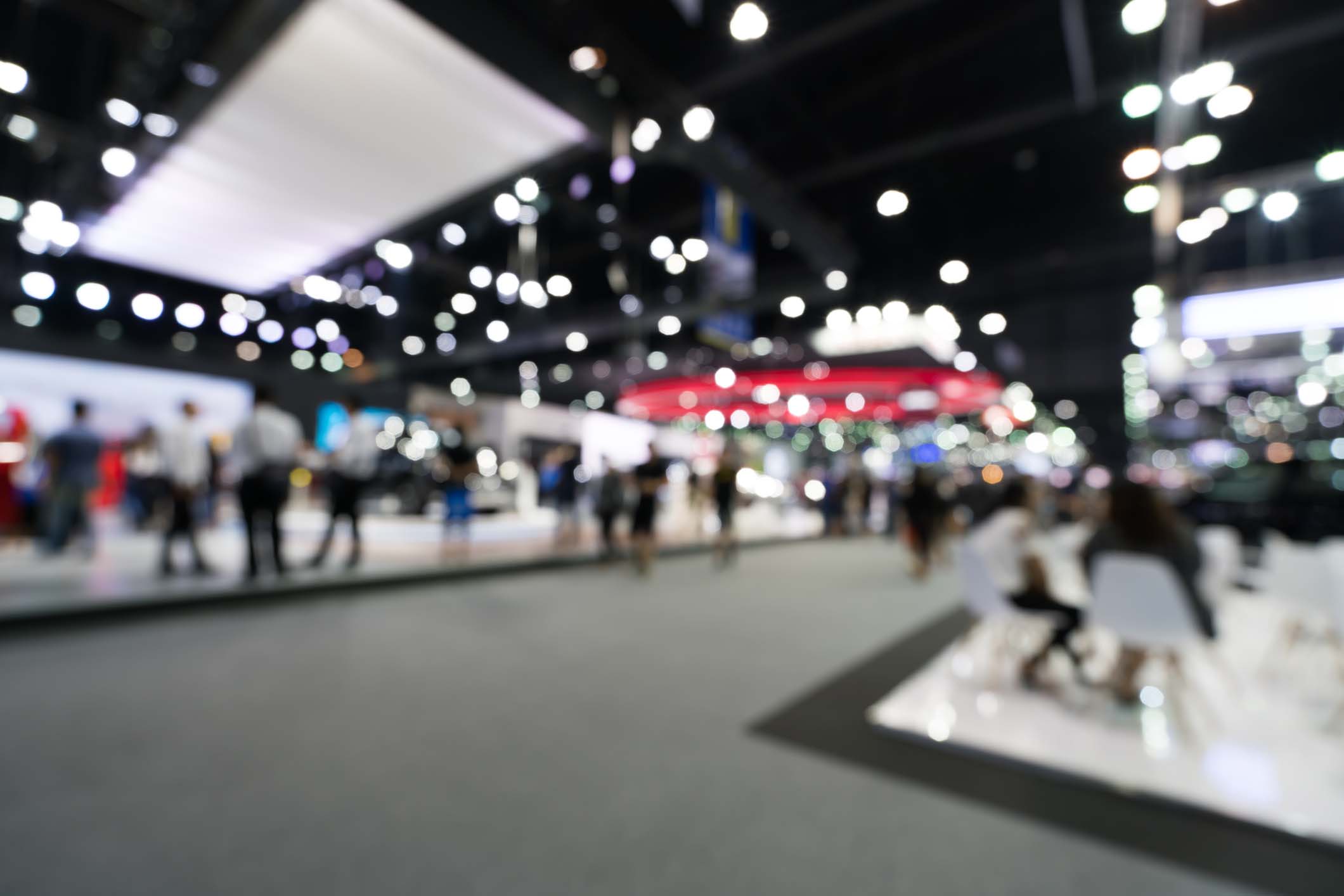 We are headed to Orlando for the Edison Electric Institute (EEI) Spring National Key Accounts Workshop (NKAW) on March 25-28, 2018. This meeting gathers U.S. investor-owned electric companies operating in all 50 states with their national, chain and multisite retail customers and trade allies for a week of learning, networking and fun.
See you on the exhibition floor!
Looking for ways to drive your sustainability goals and expedite your energy savings?
Visit EMC at Booth 808 in the Energy Marketplace/Plaza International Ballroom and we'll show you how to start prioritizing your portfolio by identifying best-in-class solutions and an optimized approach to identifying ideal locations for your lighting and controls projects.
We'll also demonstrate how we make speed of execution a priority. Watch time lapse videos from recent grocery and clothing retail projects that quickly illustrate how we complete lighting and controls retrofits from beginning to end.
Look forward to learning.
In addition to serving as a great networking opportunity, the workshop's agenda is packed with excellent learning opportunities and important industry updates.
While great speakers and topics abound, we are particularly looking forward to these sessions:
Sustainability Track 2: Selling Energy Savings to the C-Suite and Finding the Funding to Do It
Presenters Will Welch of The Home Depot, James Masters of Tractor Supply Company, Scott Savre of Best Buy and moderator Judy Ring of Xcel Energy will talk about how pitching C-suite leaders to invest in energy technologies in low electricity cost areas of the country can be extremely challenging. They will talk about how even where electricity prices are high, it can be tricky to sway upper-management nowadays and share ways these national accounts customers have overcome these challenges by being innovative and creative.
Technology Track 2: Navigating Utility Rebate Offerings for LED Retrofit Projects
In this session Kristin Sullivan of TD Bank, Sabeena Poonamallee of Duke Energy and Carlos J. Guevara of ComEd will discuss how TD Bank's portfolio-wide LED retrofit program was methodically hatched and nurtured from start to finish. They will share the many aspects that went into implementing this impressive initiative, including the development of internal consensus and structuring an RFP that tapped into electric company incentive offerings.
Plan to have fun.
Monday night's social event, a Carnival style extravaganza at Mango's Tropical Café comes with a tropical themed costume contest. This year, the costume event is an actual contest and just like we take the conference seriously, we don't miss an opportunity to dress up.
Here are few pics from previous shows:

Fall 2017 – Washington, D.C.
"Red, White & Blue"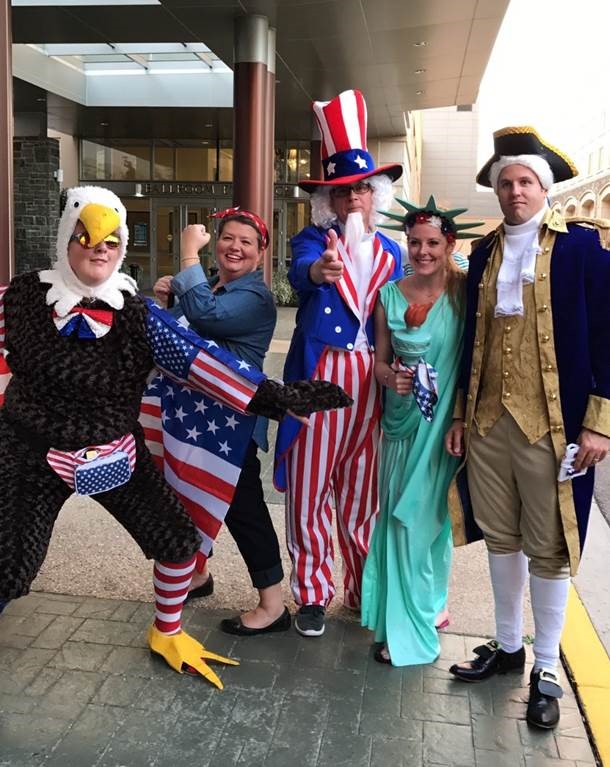 Spring 2017 – Phoenix, AZ
"Grease is the Time"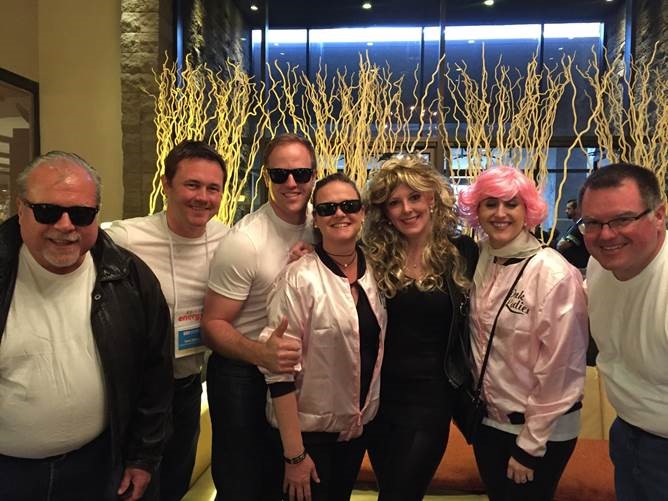 Fall 2016 – Minneapolis, MN
"Prince Inspired"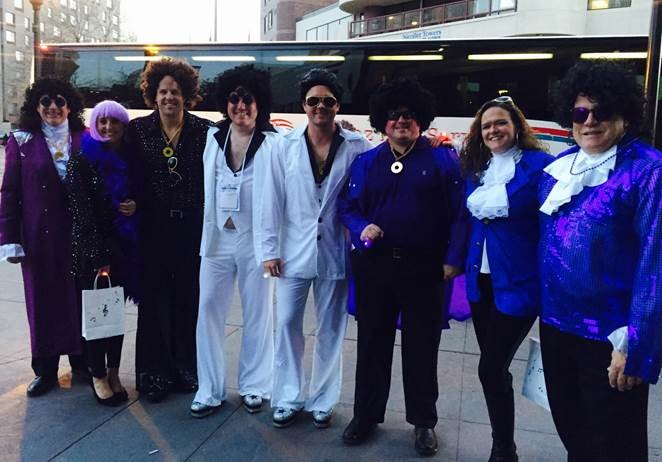 While I'm not going to divulge any of our secrets here, ours will be a coordinated tropical effort that shows we are in it to win it! For those of you not attending, keep an eye on our Facebook page on Monday!
Stacy Delzer is Energy Management Collaborative's Utility National Account Manager. In this role she utilizes her knowledge of incentive programs nationwide to partner with utilities to secure maximum incentive dollars for EMC customers.