Three Budgeting Considerations for Your Next Lighting + Controls Project
February 5, 2019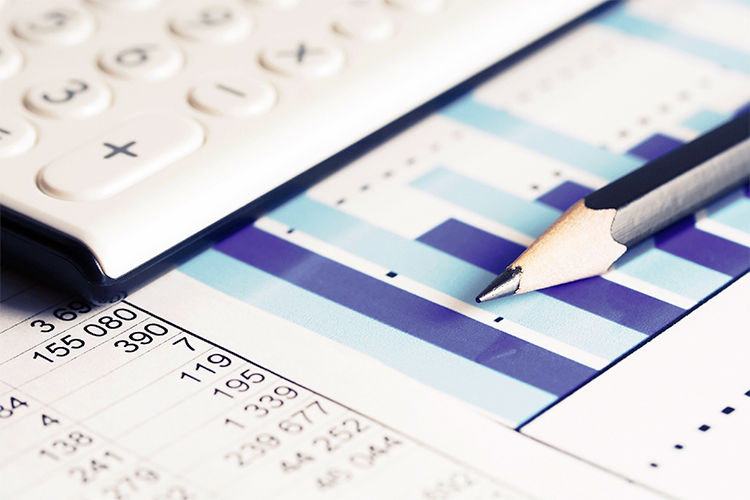 Thinking of budgeting for a lighting and controls project?
Great idea! After all, you need to be ready to fight for those dollars.
Whether you are in the middle of your budgeting process right now, or won't get started for several months, here's three ways to get your next lighting and controls project on the books:
1. Quickly identifying dollars needed for project costs.
While this tops my list, it's not the easiest thing to do, often requiring a lot of internal work to come up with even a ballpark estimate. That alone is a good reason to work with an energy services provider like EMC.
We use an enhanced consultative approach with our prioritization tool to quickly analyze data including site information, energy costs and utility providers. This proprietary tool can do this not just for one location but for an entire portfolio to put together a preliminary budget.
From a budgetary survey to an investment-grade audit, we provide a baseline for budget planning and execution.
Those who are planning for projects farther into the future can consider them estimates. However, you might want to be ready to implement your project with speed of execution as there are a lot of variables (e.g., utility programs, product costs) that are constantly changing.
Not waiting means your lighting and controls project can maximize available utility incentive programs before they run out of funds and capture immediate energy savings.
As a full-service provider, EMC passes on 100 percent of the utility incentive or rebate savings on to you, the customer, so that you can fully benefit from the money you save and stretch your budget dollars farther. Other utility processors only handle that part of the project and claim a portion of the savings.
Budgeting is even more complicated for businesses with hundreds or even thousands of locations. EMC's prioritization tool easily handles large scale analysis, taking a centralized approach to identify what locations will deliver the best value based on your priorities.
2. Designing the right lighting and controls solution.
Having a plan for a fully-vetted, cost-effective lighting and controls solution helps improve the accuracy of your project's budget. At EMC our vendor neutral relationships with all major fixture and component vendors allow us to easily discern which LED technologies are "best fit" solutions for your lighting project.
Taking a vendor neutral approach allows more control over critical lighting project factors that impact project payback, including lighting aesthetics, product characteristics (i.e., availability and longevity criteria), and utility rates.
While there are familiar brands with names that are meaningful in the lighting and controls world, there are also lesser known manufacturers that provide products that are superior to their name-brand competitors when it comes to efficacy and optics. Other times, they fit the specifications for products that need to be available quickly so as not to impact a project's timing. Adding budget friendly prices and the ability to customize makes these vendors great options for your lighting and controls project.
3. Leveraging other financing options.
Alternative financing options are emerging to help you capture your lighting and controls project savings immediately with no capital expenditures and positive cash flow. There are traditional equipment leasing options as well as the new Lighting as a Service (LaaS).
With LaaS, a full-service provider like EMC installs, monitors and maintains your lighting and controls installation. In turn, you pay fixed installments throughout a contract term—essentially purchasing the lighting performance, not the light sources. This leaves you with minimal risk, no capital expenditures, and a better, smarter lighting system. Budgeting is different because the contracts are service agreements, not leases, and costs are expenses.
Companies do have the option for keeping a LaaS project off the balance sheet by considering it an operating expense. Some CFOs are more comfortable doing this than others, but the option is there and there are accounting firms that have adopted the practice.
Equipment leasing is another option that is slightly less involved than LaaS. There is no up-front cost and potentially there will be a positive cash flow. Though leasing does not guarantee performance, maintenance can be included in the agreement.
There can be uncertainty the first time budgeting for a lighting and controls project, but the vast majority of the organizations know what they want to see and have identified an internal rate of return (IRR) or payback they are trying to target. Working with a full service provider like EMC can help achieve these goals or even exceed them, faster than expected.
Matt Mazzola is Energy Management Collaborative's Director of Sales. With more than 20 years of experience in the lighting, electrical and electronic manufacturing industry, Mat has held leadership roles for industry firms including manufacturers of wireless controls, lighting components, fixtures and controls.