That's a Wrap! Successful Spring 2018 EEI NKAW Conference
April 24, 2018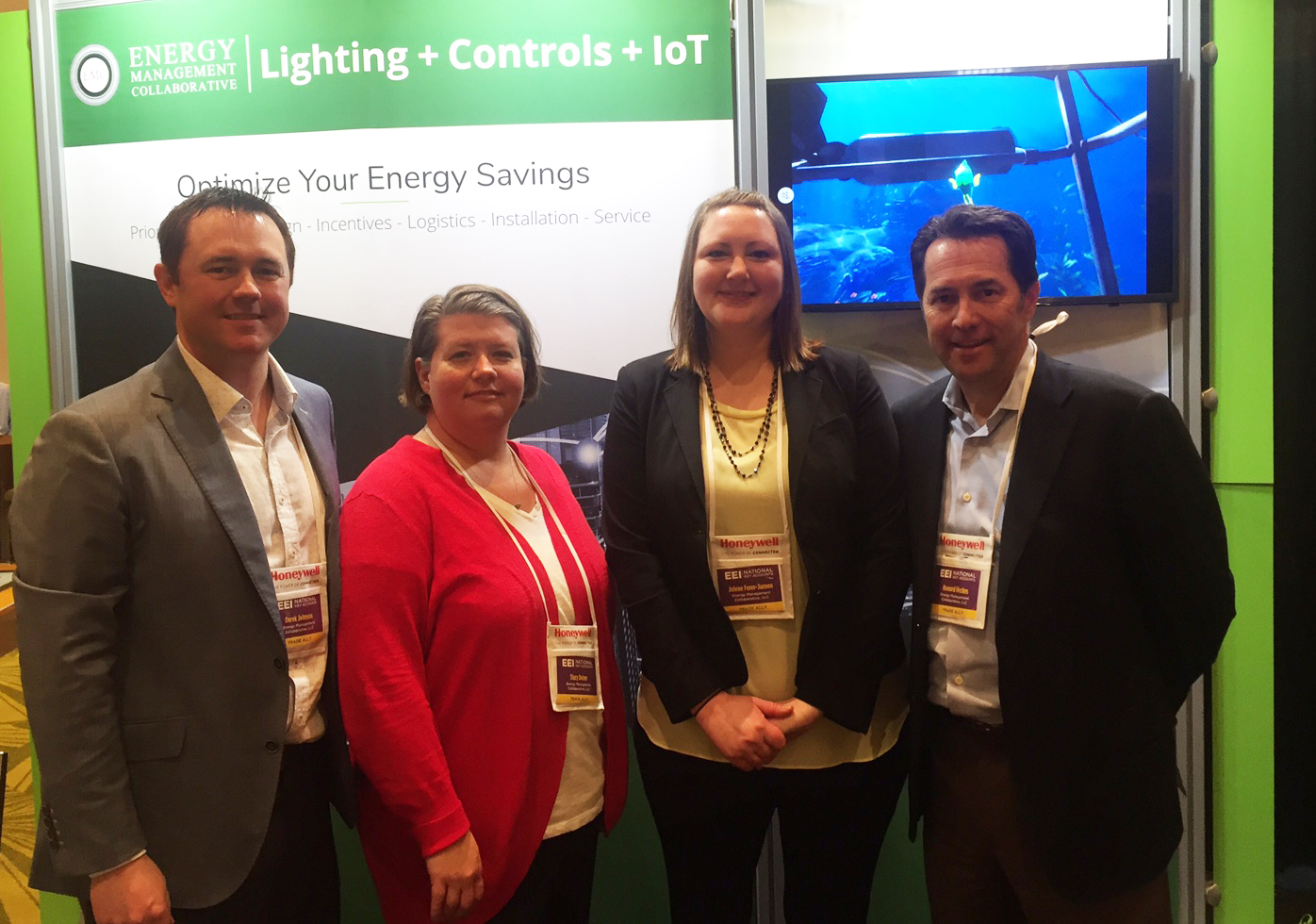 EMC staff spent spring break attending another productive EEI NKAW Conference, held at the Hyatt Regency in sunny Orlando, Florida. While this spring break wasn't spent by the beach or lounging by the pool, it was an enriching and engaging event, chock full of informative sessions and conversations led by leaders in the energy industry and networking opportunities with utilities, customers and fellow professionals.
Start with a Bang
The Spring NKAW kicked off with the option of one of two networking events. Some attendees spent the morning on the green at Celebration Golf Club, networking with energy professionals and enjoying the beautiful Orlando spring weather. The golf outing was sponsored by Constellation. Others spent the morning and early afternoon playing games and driving go-carts at Andretti Indoor Karting and Games, sponsored by American Electric Power. Both events were a smashing success (in some cases literally) and a great way to break the ice to kick off the NKAW.
Following the first networking event, the EMC ladies enjoyed mingling with other women in the energy industry at the Reception for Professional Women in Energy, coordinated by Costco's Shay Reed. This event began by everyone picking an Easter egg with a sugary treat inside, and connecting with others who picked the same color egg. This was a fun way to ensure everyone made connections with other women in the industry that perhaps they hadn't met before.
The Booth is the Place to be!
The exhibition floor opened Sunday evening with more than 75 trade allies and utilities showcasing their businesses. This is my personal favorite…the booth!
At this event, EMC hosted the Virtual Reality Experience, where many attendees stopped to take in the underwater experience virtual reality game. EMC also showcased time-lapse videos of completed turn-key LED retrofits to give our visitors a great visual of what we do best.
I met many people who I have worked with on projects, but had never had the opportunity to meet in person. And that's what it's all about; making connections and building relationships. The booth is where it's at!
The Sessions
This NKAW's sessions did not disappoint. Top-notch industry leaders delivered relevant, informative presentations that every attendee walked away from with valuable information. Topics included: Energy Supply and Prospects for the Future, The Latest from Washington D.C., Business Unusual, Rulemakings and Policies that will Impact your Energy Management Strategies, as well as customers sharing their energy strategies. This education piece of EEI's NKAW is invaluable and provides the most current policies and strategies in the energy arena.
Monday Night Social Event at Mango's Tropical Café
It wouldn't be EEI NKAW without a costume themed social event. This year's theme was "Tropical" and was hosted at the fabulously entertaining Mango's Tropical Café. EMCers went all out in true EMC form, dressing as the cast from Gilligan's Island. Of course, our team entered by making a big splash, playing the Gilligan's Island theme song and carrying the S.S. Minnow prop, designed by yours truly.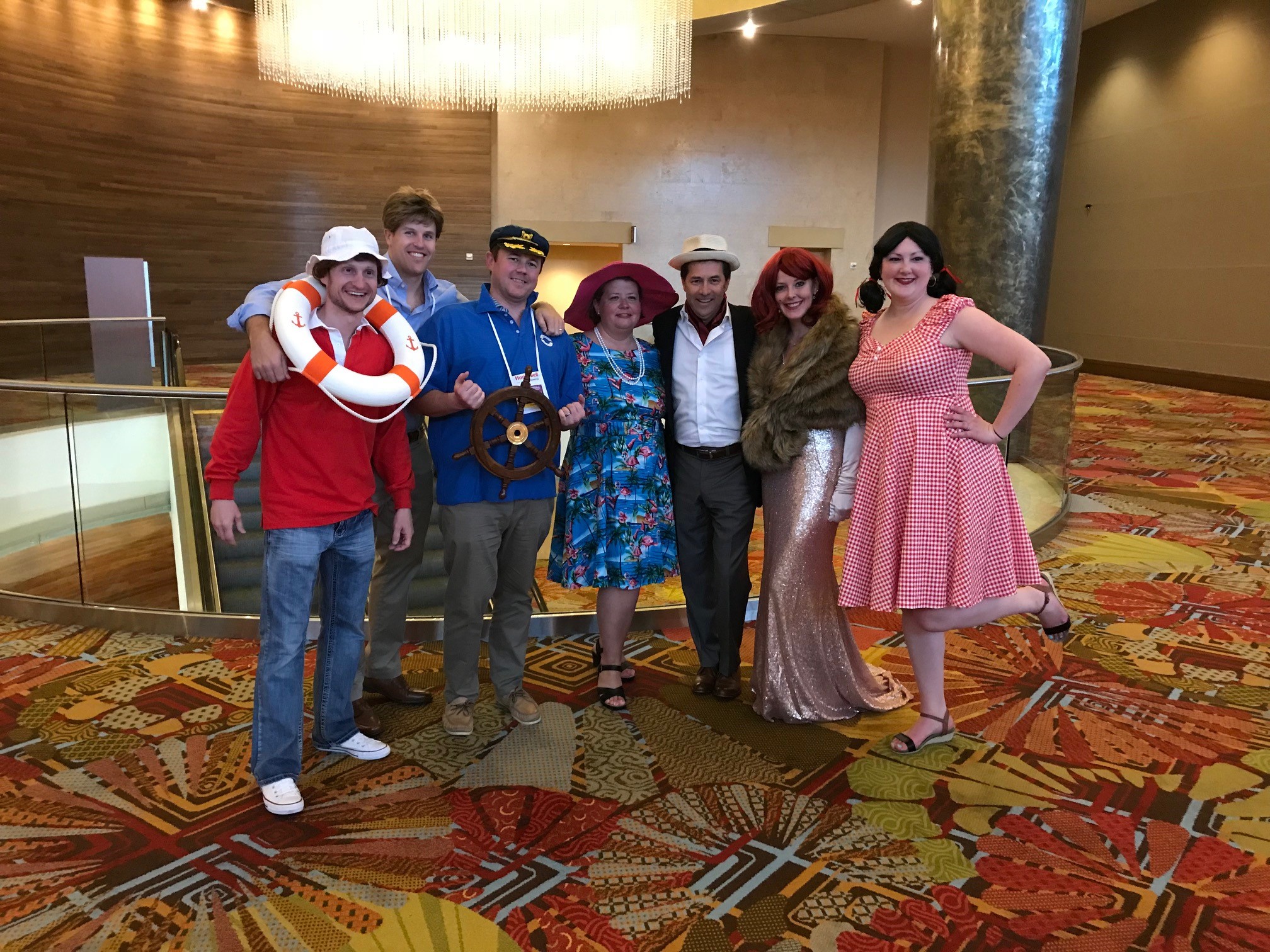 Skipper (EMC's V.P. of Sales, Derek Johnson) led the crew through the café with his captain's wheel in hand. A great time was to be had by all, with live music and salsa dancers, we danced the night away. The cherry on top was EMC won third place in the first ever EEI NKAW costume contest!
What's Incentives Got to do with it?
You may be wondering, how do incentives fit into this event?
With representatives from most of the country's investor owned utilities attending the NKAW, this is the perfect platform for EMC's Incentives Team and National Utility Account Manager, Stacy Delzer-Martin, to meet utility partners and discuss program changes, upcoming projects, and just put faces to names.
Our team works hard to ensure we are maximizing incentive programs for our customers. There is much value in building relationships with the utilities so we can work together to serve our customers by providing them with the best rebates and programs available.
At this NKAW, we were able to connect with many utility representatives that our team works with on a daily basis. This is another one of my favorite facets of the NKAW, it's so much fun to meet in person the utility professionals that our team works with.
That's a Wrap! Another Successful NKAW
Another successful event under EMC's belt, attendees walked away with new connections, deeper relationships, and a fresh outlook on the Energy Industry's trends. The combination of networking, education, and showcasing what EMC does best makes this one of our favorite and most fruitful events. EMC looks forward to the 2018 Fall EEI NKAW in San Antonio, Texas!
Jolene Fenn-Jansen is Energy Management Collaborative's Lead Incentive Analyst and Incentive Team Supervisor. In this role she utilizes her knowledge of incentive programs nationwide to expedite the application process and secure maximum incentive dollars for EMC customers.