Record-setting Paul Goydos Wins 3M Championship in a Playoff
August 9, 2017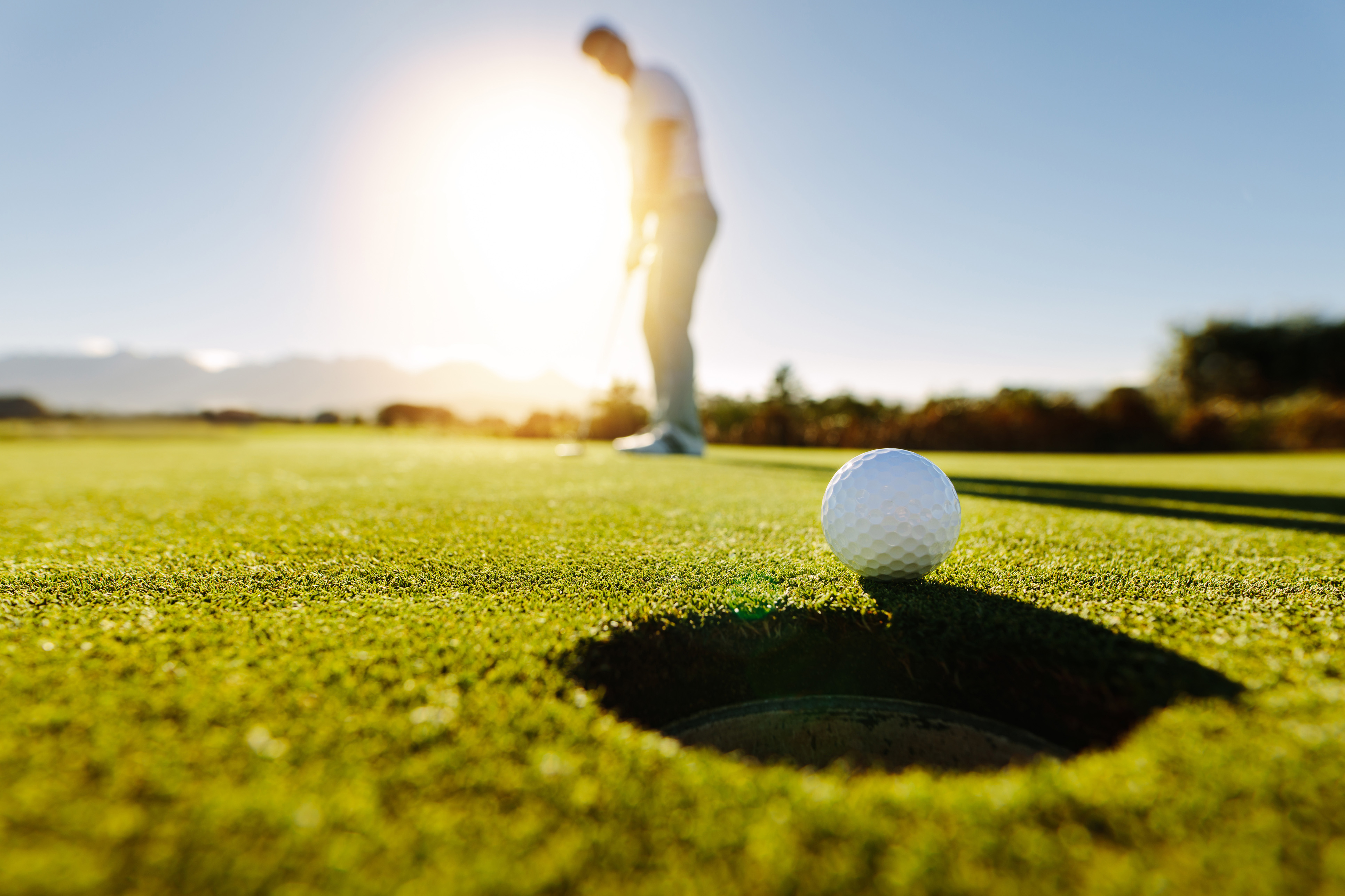 Paul Goydos made a tap-in birdie on the first playoff hole to win the 3M Championship on Sunday at the TPC Twin Cities in Blaine, Minnesota. Goydos and Gene Sauers both finished at 20-under par through regulation play, but on the first playoff hole, Sauers flew his second shot on the par-5 18th into the pond in front of the green, practically ending his chances. Goydos had just about won after he cleared the water with his second shot to set up his two-putt birdie.
The 53-year-old Goydos collected his fifth PGA Tour Champions victory and set a tournament record by firing a 12-under par 60 on Saturday afternoon. Goydos and Sauers finished two shots ahead of Steve Stricker, Kevin Sutherland and Brandt Jobe to set up the playoff. Both Goydos and Sauers shot 6-under par 66s on Sunday afternoon.
It was a disappointing end for Sauers, who set a PGA Tour Champions record by hitting 53 out of 54 greens in regulation. Facing a 191-yard shot over the water, Sauers came out of a 5-iron and his ball splashed a good five yards shot of making it over the water. With the tournament all but won at that point, Goydos nearly made a huge gaffe, as his 4-iron barely made it over the water. His two-putt birdie clinched the win however, and capped off a sensational two-day stretch that saw him make 17 birdies and an eagle without a single bogey.
It was the second year in a row that a playoff was needed to decide the winner, as Joe Durant won the 2016 3M Championship by defeating Miguel Angel Jimenez in a playoff. There have been just three playoffs in the 25-year history of the event.
Current Charles Schwab Cup points leader Bernhard Langer shot a 5-under par 67 on Sunday to finish in a tie for 13th place. Langer has posted an incredible 27 consecutive sub-par rounds at the TPC Twin Cities.
Goydos' playoff victory capped off a phenomenal week of golf in Blaine. Saturday afternoon saw the foursome led by the legendary Jack Nicklaus win the Greats of Golf Challenge, and Edina native John Harris thrilled the Minnesota crowd by making a hole-in-one on the eighth hole on Sunday.
EMC is incredibly proud to be a continuing title sponsor of the 3M Championship, hosting the draw party on Tuesday evening and sponsoring the Pro-Ams on both Wednesday and Thursday. EMC and their guests enjoyed all the exciting golf action from their skybox on the 18th green and greeted guests all week long in the sponsor tent.
EMC congratulates Paul Goydos on his exciting victory and also all the sponsors and volunteers, who once again put on a spectacular week of golf. EMC sends out a huge thank you to everyone who participated!
To learn about industry events that EMC sponsors, visit the events website page.