The Golden Bear Heads the Greats of Golf Challenge at the 3M Championship
July 22, 2016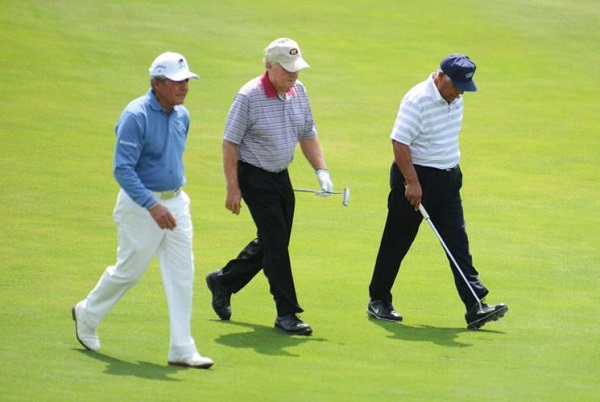 Jack Nicklaus, Lee Trevino, Hale Irwin, Annika Sorenstam, Nancy Lopez… if that sounds like a roll call for the World Golf Hall of Fame, well, it is, but it's also a sampling of the star power headed to Minnesota for the Greats of Golf Challenge, an exciting event that takes place during the second round of the PGA Tour Champions' 3M Championship on August 6.
Golf fans from all over the world will be flocking to the Twin Cities this fall when Hazeltine National Golf Club in Chaska, Minnesota hosts the Ryder Cup. The international competition that pits the best players from the United States against the best from Europe will cap off a huge two months for golf fans in Minnesota, which kicks off the first week in August with the annual 3M Championship, taking place at the TPC Twin Cities in Blaine.
If the huge crowds that will be attending the Ryder Cup seem a little too daunting, or tickets just too hard to get your hands on, the 3M Championship is a fantastic opportunity to see world-class golf and some of the biggest names to ever tee up a golf ball. Admission is free all week in Blaine, with Pro-Ams taking place Tuesday, Wednesday and Thursday, followed by tournament play Friday through Sunday. A full list of 3M Championship events can be seen here.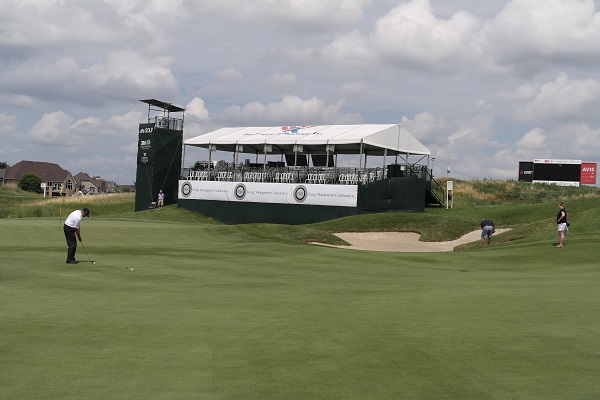 EMC is proud to be a continuing sponsor of the 3M Championship, and we want to remind you that not only are you able to see the best players on the PGA Tour Champions circuit battle it out for three days during the tournament, you can also watch some truly legendary golfers play in The Greats of Golf Challenge, a fun, scramble format, that will take place as the last four groups of the day on Saturday, August 6.
Jack Nicklaus, widely considered the greatest golfer of all time, will be on hand as well as several other Hall of Fame players like Lee Trevino, Hale Irwin and Ben Crenshaw. Joining those legends will be three of the greatest women golfers to ever play in Annika Sorenstam, Nancy Lopez and Pat Bradley.

All told, The Greats of Golf Challenge, presented by Post-It Brand Products, will feature men who have won a combined 42 majors before their senior careers began, led by Nicklaus' record of 18. The three women playing combined to win 156 LPGA events, including 19 majors.
The afternoon scramble is a fantastic opportunity to see these golf legends up close and in a playful environment. Everybody wants to win, but having fun and putting on a great, entertaining show is the name of the game at The Greats of Golf Challenge.
If you're able to attend the tournament, please come and visit us at the EMC booth at the event expo!