Four Best Practices for Getting 100+ Percent of Your Utility Incentives
June 13, 2019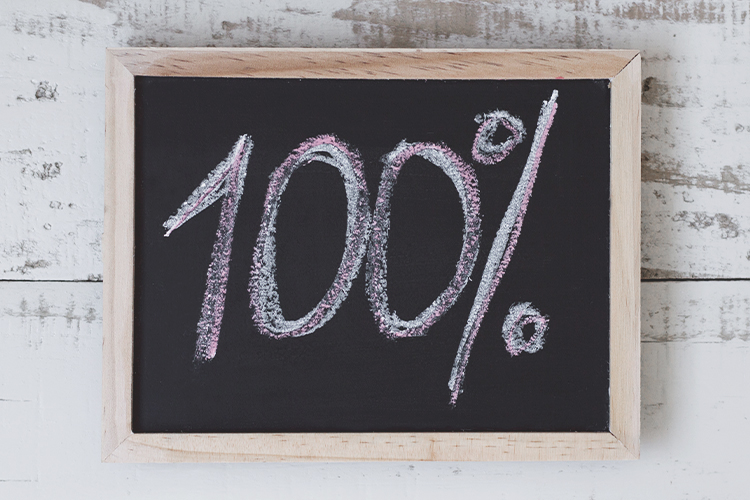 I was recently part of a panel session at the Edison Electric Institute – National Key Accounts Spring Workshop. In preparing with a fellow panelist, he said something about utility rebate and incentive programs that those of us working with incentives day in and day out do not find all that surprising.
"Why does it seem to be such a challenge for customers to capture 100% of their incentive dollars for their energy efficiency projects?"
At EMC, we take a realistic look at what rebates and incentives we plan to deliver for a project. In 2018 we exceeded our total estimates, delivering 105 percent of customer rebate and incentive values.
Despite this accomplishment, there are instances out of our control where a project could lose out on an incentive. For instance, even when we exceed the total rebate value and the customer experiences a surplus, if Store A captures more than 100 percent of its value, but Store B is under, Store B's project costs may have missed the mark.
So what can be done to capture the full value of your lighting and controls utility rebates and incentives? Here are four best practices that can help you achieve that goal.
Good communication
The most important aspect of anticipating incentives is having the foresight, if possible, to know when and if a utility will run out of funding. There is no crystal ball for knowing when this will happen, however. So how does EMC's award-winning Incentives Team do this?
Communication, communication, communication.
Communicating with utilities and program implementors prior to project approvals is critical. Both project teams and the customer should have clear expectations on timing.
At EMC, we are working to develop regular reports for our utilities and lighting project implementors. With our high volume of projects, it's important to be proactive and have regular updates about projects in the pipeline. We have monthly calls with many utilities as well.
For the larger Investor Owned Utilities (IOUs), running out of funding is not typically an issue. It's the utilities with smaller budgets that we watch closely.
Effective planning
Utility programs running out of funds is always a possibility, and another way we help customers combat that risk is with good planning.
At EMC our Incentives Team works closely with Project Management and Logistic Teams to ensure schedules align. It's important to quickly identify lead times to obtain pre-approval by the utility. This research should be done upfront, before schedules are created to ensure enough time to secure pre-approvals.
It's also important to understand utility requirements prior to implementation and communicate these to appropriate teams involved in the installation. This includes requirements such as pre-inspection, photos and ordering of material. Meeting these requirements are vital to securing incentive dollars.
Detailed project documentation
With good planning comes good documentation. For example, providing a cut sheet with DLC screenshots at the bottom and highlighting nomenclature allows utility technical reviewers to easily identify qualified equipment.
Preparing ahead of time for special documents is also very important. This can include tax clearance certificates in New Jersey and LM79 reports in Los Angeles, California.
Thorough follow-up process
Make sure to have a follow-up process in place for all projects. After a certain amount of time following submitting application packages, your incentive processor should touch base with the utility/implementor to ensure all documentation needed has been provided and keep timelines in place.
Installations and materials orders should always properly align with utility requirements to ensure pre-approvals are secured. Missing this piece can disqualify an application and therefore result in dollars lost.
EMC's Incentives Team works with our customers to develop a signature process that is streamlined and not burdensome. Each customer is unique so early in our planning process we work with you to identify who will be signing application documents up front and obtain anticipated blanket documentation.
These applications may be bundled and sent to you all at once. You may be asked to create a digital signature if possible to expedite signing.
Your incentives processor should also provide you with regular reporting and cater to what you would like to see and how often. Typically this includes project application statuses, estimated rebates, approved rebates and paid rebates for all projects.
Ultimately, utilities, contractors, incentive processors and program implementors need to work together to ensure customers don't lose out on valuable incentives. The more we communicate and work together, the more effective the process is for all involved.
I was encouraged and inspired by the rich discussion that was sparked from the Incentives panel I participated in at EEI. It was clear to me that no matter what role these participants played in lighting and controls projects, everyone wants to do the right thing and maximize incentives for our mutual customers.
Jolene Fenn is Energy Management Collaborative's Manager of Customer Incentives. In this role she utilizes her knowledge of incentive programs nationwide to expedite the application process and secure maximum incentive dollars for EMC customers.