EMC's Continuous Improvement Approach
May 14, 2019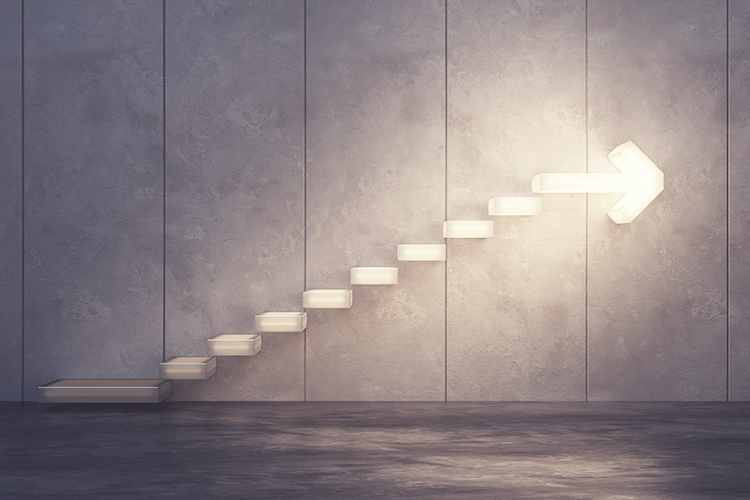 At EMC we talk about being a "turnkey provider" and taking a "total management approach." When implementing lighting and controls projects we strive to make our customers feel like we are an extension of their team. The result provides them with best in class, on time solutions at a good value.
These practices aren't easy. They require current expertise, communication, teamwork and processes to be successful. However, EMC has made "Continuous Improvement and Driving Change" our chosen approach and one of our core company values to successfully deliver our LED lighting, controls and IoT services. It also gives us a common language with EMC customers and vendors who also practice them.
Lean Six Sigma
We view our people, processes and technologies as the quality foundation for EMC and actively practice Lean Six Sigma across our organization. A combination of two powerful operations improvement management philosophies that came out of manufacturing during the 1980s, Lean Six Sigma is now deployed across the services sector.
Lean focuses on the elimination of all forms of non-value added work from the customer's perspective (waste) in business transactions and processes and Six Sigma is a statistical based methodology used to eliminate defects (errors or variations) in business transactions and processes.
Emphasizing the "Continuous" in "Continuous Improvement"
Many companies deploy Lean Six Sigma but don't look at it strategically. At EMC we view it not as a project but as a way to grow our business and are actively fostering a company culture where everyone thinks about quality as part of their job.
In addition to training a team of Lean Champions/Green Belts who help foster these processes at EMC, we deployed Built in Quality (BIQ) training across the company. BIQ training focuses on defect identification and root cause analysis and how defects are communicated across the organization.
Defects are essentially anything that doesn't allow someone to complete their job. EMC employees and managers work to create a closed feedback loop for an issue by preventing defects from being created, accepted or passed on to others.
How EMC Labor Partners Benefit
Having the right crews in the right place for large multisite lighting and controls projects requires a strong labor partner program. Using Lean Six Sigma we were able to simplify project paperwork for labor partners.
EMC gathered additional feedback about improvements we could make at a recent Labor Partner Summit and the consensus is that the new processes are enhancing the partnership and making it easier for both sides.
How EMC Vendors Benefit
EMC's Continuous Improvement approach goes beyond the company and its employees. A great example of this is one top tier LED lighting manufacturer we worked with to resolve issues around LED lenses that would routinely arrive at customer sites damaged.
We worked with the vendor to address issues in packaging as well as adding safety stock and care kits designed to address components prone to defects to each delivery.
Customers benefit because installations happen as scheduled and are completed in the timeframe expected. For vendors, the care kits are less expensive than having to do warranty fixes and eliminate the added cost of having to go back a second time to finish a project. For EMC service partners, they don't have to add unexpected go backs to their schedules.
The changes the vendor implemented for EMC were ones they chose to standardize within their own organization, helping them mitigate potential issues with other customers as well.
How EMC Customers Benefit
EMC customers are benefitting from EMC's methodology of continuously looking at our performance and looking to improve it. Business changes all the time, vendors, clients—all are changing. But EMC customers are noticing our ability to deal with change and ambiguity with quality processes—a key differentiator in the current marketplace.
One big box retail store manager who had been through lighting retrofits before paid the highest compliment when he said EMC was the best they've had that have done this work for efficiency, effectiveness and work quality.
A Basic Approach
While it can look complex, Continuous Improvement is really pretty basic: It's about better understanding processes to remove non-value added work and improve accuracy, cycle time and overall customer satisfaction as a result.
People don't know what they don't know. They don't know what their neighbors at work do, the person sitting in the cube next to them, and how that person's work relates to their own. However, simple steps to expand their understanding of the big picture and create processes deliver huge results so EMC employees, partners, vendors and customers reap the benefits.
Russ Lane is a Continuous Improvement Change Leader for EMC. In this role he is responsible for developing and deploying Continuous Improvement programs based on Lean and Six Sigma principles, and delivering change across EMC, transforming the company into a culture of Continuous Improvement. A Lean Six Sigma Black Belt, Russ holds a Bachelor's degree from the University of Wisconsin – Eau Claire.