EMC's Centralized Labor Approach: Use it to Grow Your Business
April 10, 2019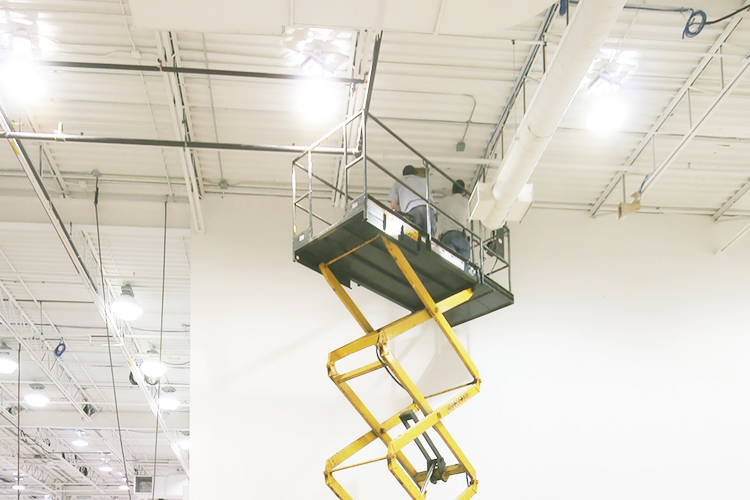 EMC is growing rapidly. As part of our efforts to establish better oversight for our burgeoning projects list, we switched to a new, centralized labor process in September of 2018. Prior to taking this approach, it was our project managers who individually reached out to you about labor needs for their specific project, limiting visibility and cross program opportunities.
This centralized approach gives EMC a new level of visibility across all our programs and a better look at the opportunities available both today with a forecast of two to three months into the future, providing you, our labor partners, the best visibility in EMC history.
What are your advantages?
This centralized approach provides three critical benefits for you:
Increased prospects. In talking with many of you over the last 12-15 months, you've shared how you have built your workforces around the volume you anticipate receiving from EMC.

We appreciate this proactiveness! In the second quarter of 2019 we expect to triple the number of projects we completed in the first quarter. For those of you who have been with us for a while, I can tell you this is an unprecedented magnitude of work—more than anything this network has handled before.

We are doing all that we can to be prepared and centralizing our labor approach will play a critical role in these projects' success.
Rollout pricing agreements. Once you have an established pricing matrix on file, this process saves time as the RFQ's will arrive pre-populated with your agreed upon pricing.
Better scheduling. We want to be more efficient in how we engage you. Part of our new centralized approach includes a capacity report that is expected to rollout mid-April.

This matrix provides a comprehensive view of our partner bandwidth and availability. Looking across all EMC projects, we will be able to see where we have you engaged and where future opportunities exist based upon your region, skill set and availability.

The goal is to optimize your schedule, so the work is done as efficiently and effectively as possible while keeping the level of engagement high.
Decreased travel costs. Prior to centralizing our approach, much of your volume was specific program based, minimizing visibility to other programs in your territory.

Say the work starts at a big box retailer's store locations near your headquarters in Albuquerque but then the project shifts four hours away to El Paso. This could significantly up your travel expenses and possibly add downtime between installations while potentially pricing you out of the project in El Paso.
With centralized labor buying, the scenario is different: Once you completed the Albuquerque locations, you might shift to a new EMC project for convenience stores in the same area, saving you valuable travel time and related expenses.
How can you make this centralized approach work for your business?
The goal is to keep you busy with EMC work! Here are three easy ways you can put the centralized system to work for your business:
Keep your partner profile updated. This includes having a current email, license information, your territory and current capabilities (i.e. wireless controls). A more formal process is currently in development with a target launch set for Q3 of 2019. In the interim, email any updates to Chris Wilmot, sourcing coordinator, at cwilmot@emcllc.com.

I recently pulled a list of labor partners to send an Intent to Bid request. I was surprised at this particular list, which included a large number of duplicate, inaccurate or recently updated emails. If we don't have your correct email, there is little chance you are going to have the opportunity to see an EMC Intent to Bid (ITB) request, let alone respond to it!

Also make sure the information about your licenses and capabilities are current. We use this information when determining who to send Intent to Bid (ITB) requests. Technical competencies for our industry are changing at lightning speed! Letting us know about new capabilities is helpful for determining what projects to offer to you.
Respond to all Intent to Bid (ITB) emails. Even if you don't intend to bid for whatever reason, consider it a first right of refusal.

You have the ability to let us know why you are not accepting and if we should keep you in mind for similar future opportunities. This communication allows us to build a better profile of the types of bids we think you will be interested in for the future.
Don't be intimidated. We moved quickly to put this centralized system in place. Like anything new, we've had some wrinkles to iron out of the system. Thank you to those who reached out to me with questions and concerns. We are committed to continually improving the process so that it maximizes the benefits for both EMC and you.
Ultimately, those of you that know me well have heard me preach about the value and importance of Partnerships. The desired outcome we want from this centralized labor approach is a strengthened Partnership with you. Deepening our relationship, better understanding your capabilities and broadening the lines of communication are what matter. I look forward to our shared success.
Brian Baker, CLMC, CLCP, CLEP is a senior project manager at EMC and may be reached at BBaker@emcllc.com.