EEI Fall NKAW: EMC is Tracking with Key Takeaways
October 16, 2017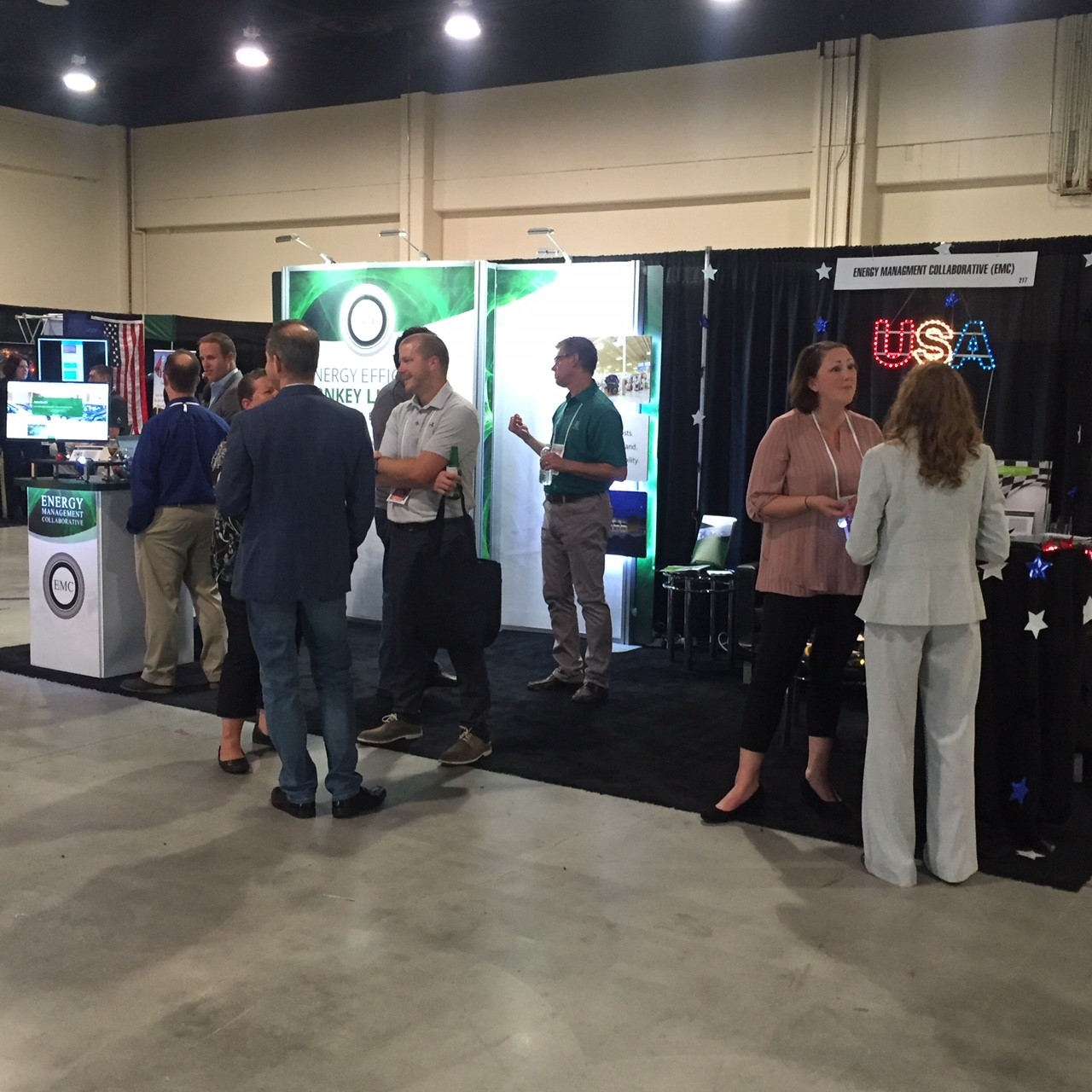 We just wrapped another productive EEI Fall National Key Accounts Workshop, leaving after many great meetings with utility partners, customers and prospects.
The event gathered more than 700 representatives from U.S. investor-owned electric companies, their national, chain and multi-site customers, and trade allies at the Gaylord National Hotel and Convention Center at Maryland's National Harbor.
Strengthening Utility Partner Relationships
With so much of our daily interactions with EMC's utility partners managed by phone calls and emails, the meetings strengthened our working relationships by putting faces to already familiar voices and names.
We had many great conversations about customer needs, opportunities to streamline our shared processes (i.e., billing) and specific project updates. Our utility partners also provided some critical leads on available and excess funds they would like to spend on projects that can be completed by year end.
Key Themes
In Monday's opening session address, Nobody is "Spared" from Technology Innovation, Microsoft technical evangelist and engineer James Whittaker talked about the impact the Internet of Things (IoT) and machine learning is making on organizations. He illustrated how they are affecting everything from business processes and branding to production and customer service and stressed that being successful requires addressing them head-on.
Our various meetings and conversations validated many EMC business assumptions:
As LED technology becomes more common, utility programs will change, possibly resulting in lower incentives for some LED technologies.
Controls are growing in prominence, not just for lighting but for full building integration that automates HVAC, lighting and other systems.
Massive amounts of data are out there, but the challenge is using it effectively. For lighting, immediate opportunities exist to incorporate Bluetooth technology with lighting in retail situations. By communicating with people's phones while they are in the stores, the technology helps with everything from promoting offers for nearby products to offering customer assistance.
Fun and Learning at Booth 217
Our total approach to energy efficient lighting and controls was on full display at Prince George's Exhibition Hall. Last year we debuted the EnergyMAXX Tool, our consultative approach to helping customers prioritize lighting projects. This year, visitors experienced the Tool's rapid ability to prioritize project sites by identifying DLC approved lighting product and up-to-date incentives opportunities.
We had many positive conversations with utility partners who stopped by for a demonstration. We especially appreciate the time Steve Kiesner, EEI's senior director of National Customer Markets, spent with us discussing the positive impact the EnergyMAXX Tool can have on rebate and incentive program utilization.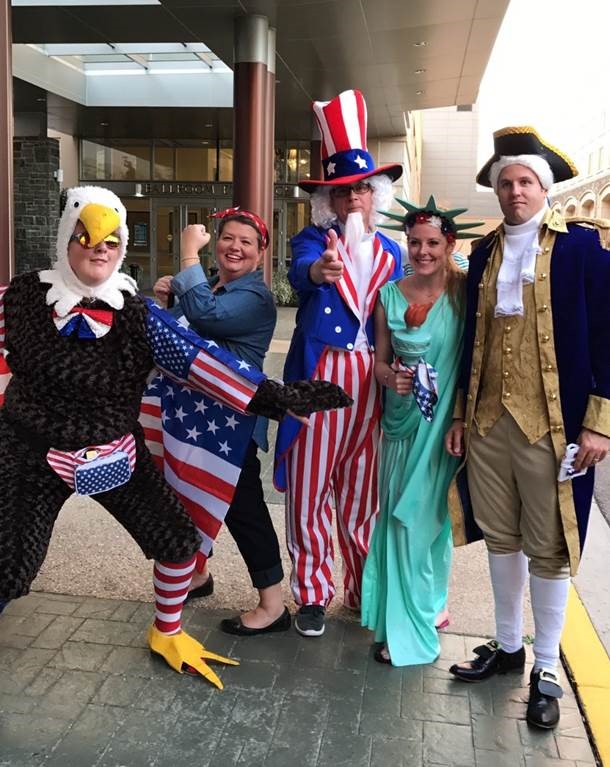 Lastly, it wouldn't be EEI in October without costumes! We took the "Red, White and Blue" theme and came sporting our patriotic best.
Stacy Delzer is Energy Management Collaborative's Manager of Customer Incentives. In this role she utilizes her knowledge of incentive programs nationwide to expedite the application process and secure maximum incentive dollars for EMC customers.