DLC product list changes a key topic at EEI National Key Accounts Workshop this month
April 17, 2017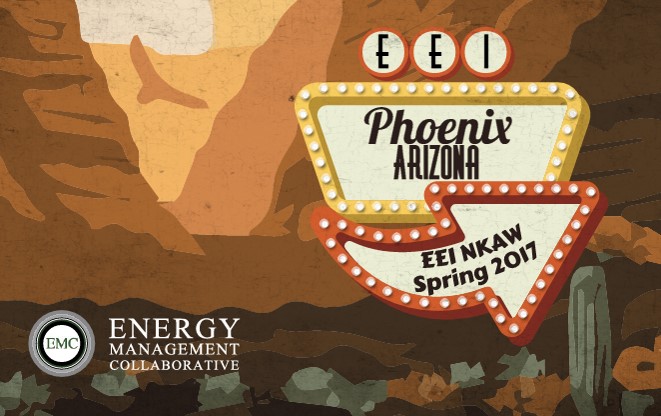 Another EEI National Key Accounts workshop has come and gone! As always, the show was a great opportunity to network, learn and get important industry updates.
One key topic of conversation at the Phoenix, AZ workshop was the recent changes to the Design Lights Consortium Qualified Product List and what they mean for utility incentives.
As of April 1, 2017, DLC removed nearly half of the products from their list. Many utilities now require that products are on the new qualified product list (version 4.1 ), but some will honor incentives that were already pre-approved with products that have recently been de-listed.
We also heard some important updates from Washington D.C. including the expiration of EPAct 179d. It sounds like the tax incentives may be renewed at a later date, but not until 2018.
Finally, EMC had a great opportunity to discuss LED lighting on a panel held Wednesday morning. Eric Rydberg, EMC's Director of Sales, was part of this panel along with a couple manufacturers and distributors. Best practices for large customer roll outs, how to handle rebates and incentives, and choosing the right product for your specific application were all points of discussion.
If you have any specific questions on the recent DLC changes and what they may mean to your current or future projects, the EMC incentive team is here to help. We look forward to seeing many of you at the next EEI in Washington D.C. this fall!
Katie Quam is Energy Management Collaborative's Manager of Customer Incentives. In this role she utilizes her knowledge of incentive programs nationwide to expedite the application process and secure maximum incentive dollars for EMC customers.