Tariffs: Four Reasons We've Got Your Back
November 15, 2018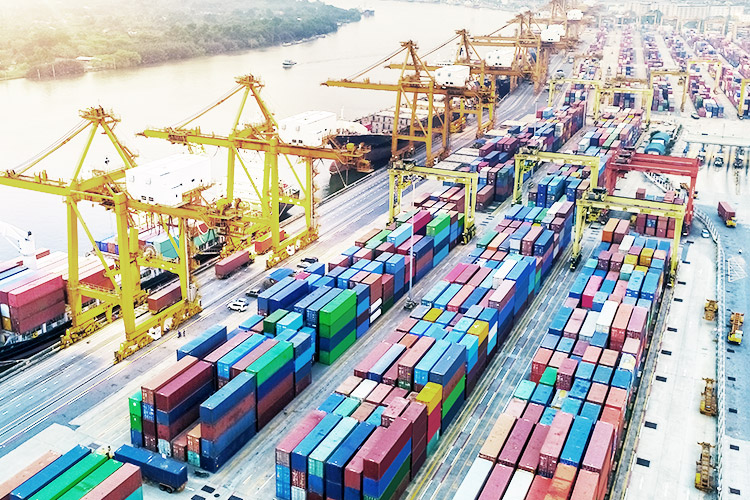 As a full-service LED Lighting + Controls + IoT provider, we've been staying abreast of the current tariff implications for lighting-related products sourced in China. We are working to ensure we continue to deliver the best pricing available for lighting and controls projects.
With tariffs comes uncertainty​​​​—but how we deal with this uncertainty ultimately determines our success. Here's EMC's approach:
1. Vendor neutrality. Since our inception, EMC has taken a vendor neutral approach to lighting and controls projects. We work with hundreds of manufacturers to source the best lighting products and components available on the market today.
We are seeing manufacturers take a variety of approaches in response to the tariffs. Some are sourcing components from different countries, others are holding pricing for national accounts. Some lighting and controls products are already made in the USA and are not affected.
Our ability to work with any vendor to select the right product at the right price provides the broadest amount of options for customers.
2. Sourcing expertise. Just before Black Friday last year, we featured the expertise of our in-house sourcing team in this blog post.
These EMC team members are tasked with everything from identifying the right LED lighting and controls products and negotiating the best price to having all the materials ready just before installation and dealing with any issues after the lighting project is complete.
Regardless of where the products are sourced, the Sourcing Team is committed to negotiating on your behalf to ensure you receive the best pricing possible for your projects.
3. Full-service approach. As a full-service provider, EMC saves customers money by dealing directly with manufacturers. We've collapsed the traditional layers, eliminating manufacturers' representatives and regional contractors that would add cost to lighting projects.
4. Offsetting project costs. While tariffs can impact product costs, EMC is diligent about pursuing all options to reduce overall project costs.
We leave no couch cushion unturned as we look for incentives large and small to offset project costs. This includes everything ranging from large utility incentive programs to small municipal rebate offerings.
In addition, EMC's prioritization tool helps drive bottom line value for customers. This software application was designed to simplify the process of prioritizing energy efficient lighting projects for customers with hundreds or even thousands of sites nationwide.
The tool considers a variety of factors, including utility incentives. It helps multisite customers quickly pinpoint those locations within their real estate portfolio where the utility provider offers the highest incentive to offset customer costs—resulting in a faster lighting and controls project return on investment.
Ultimately, while tariffs are, in fact, another consideration when managing an already complex lighting and controls project, EMC's approach is aligned to support our customer's ever-changing needs.
Matt Mazzola is Energy Management Collaborative's Director of Sales. With more than 20 years of experience in the lighting, electrical and electronic manufacturing industry, Matt has held leadership roles for industry firms including manufacturers of wireless controls, lighting components, fixtures and controls.