Five Goals Driving Companies' Lighting Controls Strategies
July 22, 2021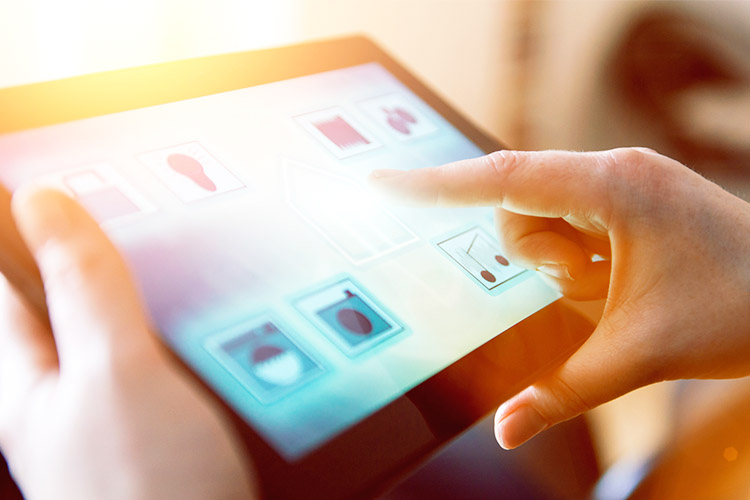 At EMC, we've had countless conversations about where to get started when adding lighting controls to facilities across many industries. These exchanges can often be circular because companies look to us as lighting specialists to recommend lighting controls solutions, while we as specialists look back at the companies to better understand what drives their request for this functionality.
The most effective result is a collaboration with all stakeholders to ensure the solution meets any wireless and security protocols and delivers the functionality, savings and payback requirements.
While every company we talk to is unique, here are some common factors driving interest in lighting controls:
Desire for additional operational cost savings. Cost savings is one of the big drivers for LED lighting projects and is a component of most every project we do. While LED fixtures deliver savings through efficiency improvements and controls deliver additional savings through conservation.

Consider medium to large warehouses where lights are on 24/7. Significant savings can come from a relatively simple lighting controls solution: a motion sensor on every high bay. The lights turn on when they sense motion and turn off when they don't. Scenarios like this use luminaire-level controls but room or zone level controls may also deliver the energy savings needed.
Asset management. Building requirements and technologies are becoming more complex. Lighting systems can be used for everything from tracking equipment to electronically testing systems. For instance, the regular testing of emergency and egress lighting, a historically labor-intensive task, can now be automated with options for reporting capabilities.
Sustainability goals. With the environment a growing priority for all kinds of organizations, many set significant sustainability goals for themselves. Some seek lighting controls solutions with energy reporting functionalities that provide a clear picture of energy usage to further support renewable energy projects and opportunities. These companies take a longer term, total cost of ownership (TCO) approach to lighting controls projects in contrast to purely payback-driven projects.
Flexibility. Some companies reconfigure their spaces frequently, and/or have unpredictable occupancy patterns or schedules that are not efficient or consistent. As we start to realize the lasting impacts COVID-19 will have on how and where we work post-pandemic, we expect more companies will think differently about their space.

A lighting controls solution with customized scheduling and dimming provides the type of flexibility we expect to see. A great example of such an installation is one EMC did for a financial company headquarters. For this project, each luminaire was individually programmable and integrated within the lighting system network. This means lighting can be reconfigured and customized to meet individual employee preferences and be easily adapted to changing space usage and layouts.
Futureproofing and data generation. Investing in building improvements today that can be expanded upon tomorrow is a priority for some companies. These future-thinking organizations want to be well positioned to generate data about lighting performance and indoor positioning of people and equipment. They want to be able to offer wayfinding support where indoor lighting serves as a GPS for an individual's phone.

These companies are committed to continuously improving the efficiency and effectiveness of their lighting operations. Sensors that generate data about how spaces are really being used allows these facilities managers to make changes as a result—shortening lighting schedules or leaving them on for part of the day. This is also ideal for managing intermittent office hours that have resulted from the pandemic and provides hard data for remote facilities managers, who can stay agile as business operations evolve.
Whether one of these five reasons has you interested in a lighting controls project, or it's something unique, EMC makes learning your company's reasons for seeking a lighting controls project the first step in partnering with you to define your lighting controls project.
Get started with evaluating your company's current energy consumption by requesting a lighting and controls audit from EMC.
Ben Wright is a product manager for EMC. In this role he develops IoT products to solve customers' specific challenges, and further the advancement of smart buildings. He has a Bachelor of Arts in Environmental Design from Montana State University – School of Architecture.​​​​​