Conducting an Energy Audit is the Best Starting Point for Identifying and Implementing Sustainability Strategies
November 2, 2021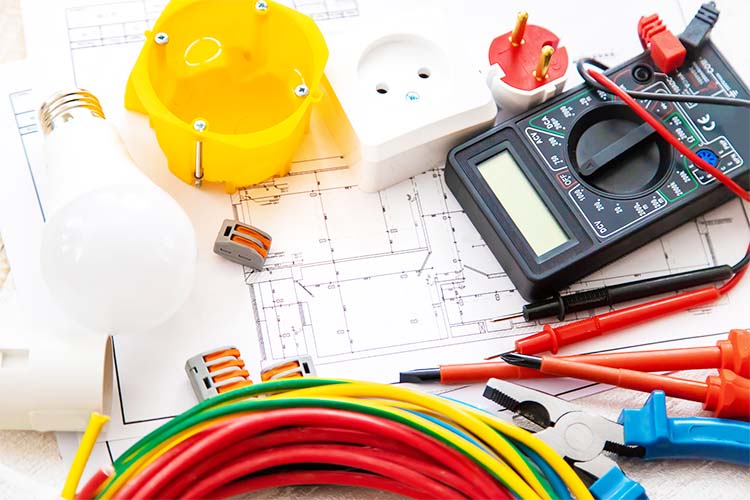 Energy audits are a critical, preliminary step in identifying and implementing sustainability strategies. They provide baseline information on existing equipment and systems, specifically as it relates to current energy consumption and upgrade opportunities. Successful energy audits set the foundation for sustainability initiatives with maximized ROI, reduced operating expenses and improved asset performance.
EMC's in-house and dedicated energy audit team has completed thousands of energy audits across billions of square feet in a wide range of environments, resulting in industry leading accuracy and consistency. This is achieved through rigorous onboarding and continuous training to ensure that EMC's high-quality standards are met.
This article overviews energy audits, what they are, and the different levels and steps associated with them.
What is an Energy Audit?
An energy audit is an assessment and analysis of a system's energy consumption. The main objective of an energy audit is to identify optimized solutions that improve energy efficiency and deliver energy conservation, without negatively impacting system performance. An energy audit often includes:
Conducting an onsite inventory of energy usage sources
Measuring energy usage
Analyzing energy bills
Benchmarking
Analyzing energy use patterns
While capable of supporting any of your energy audit needs, EMC specializes in energy audits targeting lighting, smart building controls and EV charging projects. EMC's energy audits go well beyond energy and identify solutions opportunities that also improve performance, increase safety, enhance aesthetics and reduce maintenance.
What are the different levels of Energy Audits?
The American Society of Heating, Refrigerating and Air-Conditioning Engineers (ASHRAE), defines three levels of energy audits, each with increasing thoroughness and results:
Level 1: Basic assessment focused on easily achievable and low-cost improvements
Level 2: Budgetary assessment and analysis for impactful improvements
Level 3: Investment grade and detailed assessment and analysis for impactful improvements
EMC's energy audits are most frequently Level 2 or Level 3, with subsequent steps of developing and providing energy audit reports, best-in-class solutions recommendations and cost-benefit analysis. To support these deliverables, EMC's energy audits include extensive documentation, numerous photographs and videos, and detailed measurements and mapping of all existing conditions.
EMC's Energy Audit Process
Whether it is for one facility or thousands, EMC has a highly successful and repeatable process for approaching and performing energy audits:
Step 1 – Scope Determination
The first step in the energy audit process is to determine the scope of the energy audit(s). What type of energy audit needs to be performed? What are the goals and objectives behind the energy audit? Are there any pre-determined requirements for the energy audit and subsequent deliverables?
The second step in the energy audit process is to prepare for the energy audit(s). This often includes acquiring prerequisite information like contacts, drawings and access or safety requirements. From there, EMC coordinates and schedules energy audits in line with customer preferences and timeframes.
The third step in the energy audit process is to perform the energy audit. With EMC's proprietary audit tool, AuditWright, EMC captures and documents all necessary and critical energy audit details.
The final step in the energy audit process is quality control. All of EMC's energy audits are quality controlled to ensure scope compliance and accuracy.
EMC is here to help you start or continue identifying and implementing your sustainability strategies. Conducting an energy audit with EMC is the best place to start.
Request an energy audit from EMC.
Bobby Ridley is EMC's director of customer solutions. In this role, Bobby oversees Audit, Design, Solutions Management and Sourcing teams. Bobby has been with EMC since 2009, beginning his EMC career as an auditor and later holding service manager and program manager positions. Bobby leverages his lighting industry expertise to deliver EMC's customers best-in-class solutions.