When NOT to Pick the Low Hanging Fruit
August 20, 2019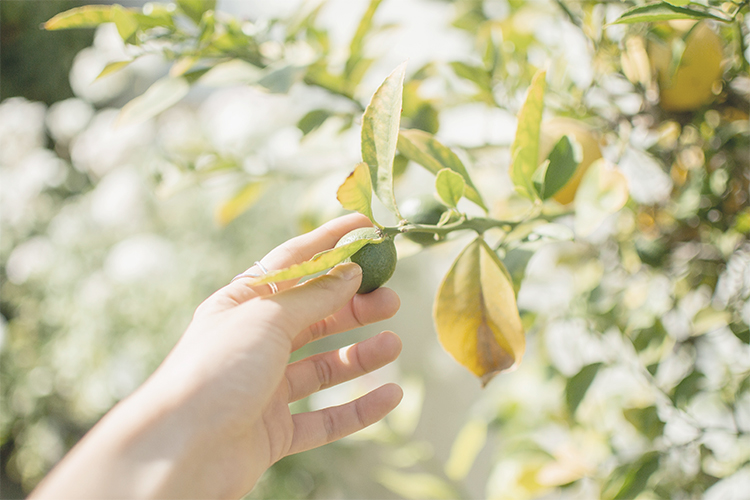 The metaphor "picking the low hanging fruit" has long been used to encourage businesses to include LED lighting retrofits in their sustainability and energy savings efforts. In fact, we even used the term in a blog post earlier this year when talking about choosing locations for lighting and controls upgrades for multisite retail operations.
With LED lighting's ability to deliver at least a 40 percent energy savings, it's been a good analogy for successful lighting projects that deliver energy and bottom-line savings along with an attractive return on investment (ROI).
However, there are times when replacing the simple, inexpensive lighting first can come back to bite you. This can be the case when leaving the most expensive parts of a retrofit to the end of a multiple phase LED lighting project.
It also happens when dealing with expensive specialty lighting or retrofits that should really include a redesign and not just a relamp.
And it can be especially problematic when considering adding a networked lighting controls system in the future. Alone, these expensive systems do not have an attractive ROI and are best implemented along with an LED lighting retrofit.
So, what can be done to make sure your lighting and controls has the right mix of low and high hanging fruit? Here are three suggestions.
Audit your facilities.
You want to know what's going on with your operations. The best way to do that is to audit the entire facilities so you understand everything from current energy usage and rates to the types and current operating performance levels of your installed lighting.
The audit should provide a range of options from retubing, which is usually the most inexpensive way to upgrade to LED with a decent ROI, to networked lighting controls, which provide the most energy reduction, but with great cost.
The audit data helps determine the degree to which you want to "future proof" or "make future resistant" your facilities' lighting infrastructure. Looking at all the options, you can identify how various parts of the project will impact ROI.
Consider your company's desired internal rate of return.
For many of the industrial customers EMC works with, decisions are made to align with a desired internal rate of return (IRR), the rate that it takes a project to break even. In many cases this corporate IRR is lower than a lighting project containing only low hanging fruit.
For example, a facility with outdated metal halide lighting in its manufacturing area and failing exterior lighting seeks a LED lighting upgrade. An audit shows that upgrading just the metal halides can provide an attractive 1.5-year return on investment. However, if left alone, project payback for the exteriors will take 14 years. According to the company's standard corporate IRR rate, an attractive return would take five years.
Rather than exceeding the standard 5-year return by just doing the metal halides, the industrial customer decides to add a portion of the exteriors to the project to push it closer to the corporate IRR at 5 years. This mix makes some of the exteriors feasible, whereas standalone they would not be considered given their poor returns.
Determine the scope of your project.
Project scope also determines the degree to which you want to pick low hanging fruit. It's important to know what level of retrofit you want and how likely you are to change your mind later.
If you start an LED lighting project deciding that you don't want networked lighting controls, you will capture a quick payback that saves some energy. However, three years later, when considering a new phase of the lighting project, possibly with new decision makers joining who want controls, you're in for trouble. At this point changing your mind is going to be costly as the low hanging fruit has already been picked and processed.
Scope is also problematic with bid responses in that bids are not always "apples to apples." What one service provider offers can be dramatically different than another. When looking at them and comparing by cost alone, you run the risk of not being completely satisfied and needing to reinvest sooner than you'd like.
Given the prevalence of LED lighting and the growing use of networked lighting controls, it's becoming increasingly important to take a strategic approach to lighting projects. Having sound audit data, knowing company expectations for project returns and understanding the desired scope of your project keeps you in control and protects the future longevity of your installation.